Quang Ninh licenses giant photovoltaic cell factory project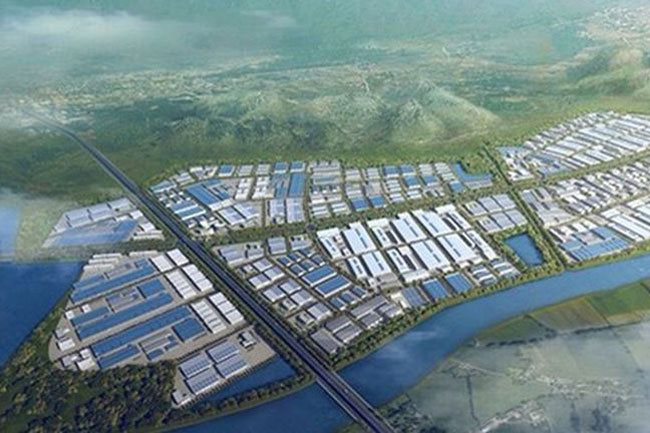 An artist's impression of the Song Khoai Economic Zone in Quang Ninh Province. A US$500-million solar photovoltaic cell factory project has been approved to be developed in the economic zone - PHOTO: TNO
HCMC – The government of the northern province of Quang Ninh has granted the investment certificate for a solar photovoltaic cell factory project by Jinko Solar Hong Kong Company worth US$500 million.
Work on the project, which will be developed in the Song Khoai Economic Zone in Quang Yen District, will start late this month for completion in October, Thanh Nien Online reported.
The project is the first to be approved in the economic zone since it was established on September 24 last year. The project is in line with the goal to develop Quang Ninh into a modern industry and service province and a center that will develop actively and comprehensively in the northern region.
According to the Quang Ninh government, Jinko Solar Hong Kong is one of the largest and most modern producers of solar panels in the world. In 2019, it held a 12.6% share of the global market.
The company received the investment certificate for its Jinko Solar PV Vietnam project within six days, 12 days shorter than the regulated period. The Quang Ninh government approved the project within just one day.
The factory will use new imported production lines, machinery and equipment. The project is expected to generate annual revenue of nearly US$1.3 billion on average and create jobs for more than 2,000 laborers.
Quang Ninh Chairman Nguyen Tuong Van said the province had boosted the investment attraction to increase its budget revenue and gross regional domestic product.
TAG: