Supporting two northern mountainous provinces restore agricultural production after COVID 19
On March 31 and April 2, SNV Netherlands Development Organization in collaboration with the Department of Agriculture and Rural Development of Lao Cai province and Son La province organized a kick-off workshop "COVID-19 Impact Assessment and Development of Recovery Plan for Agriculture Sector" in Lao Cai and Son La province.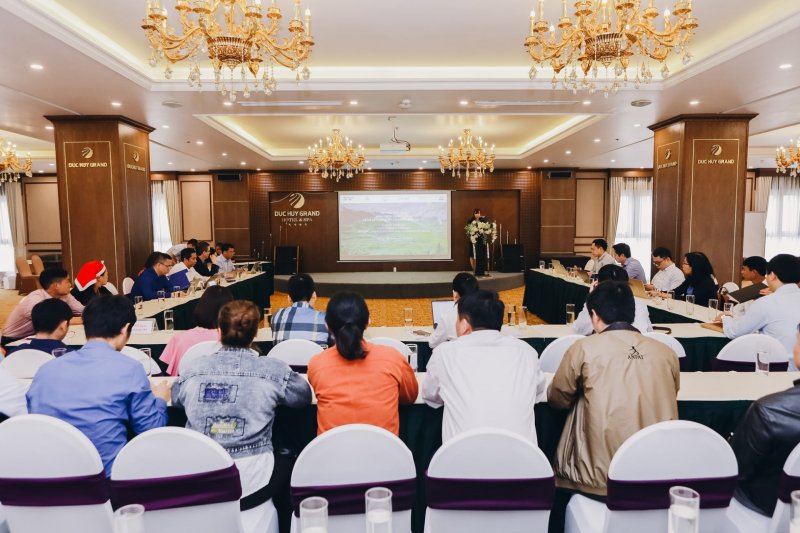 At the workshop " COVID-19 Impact Assessment and Development of Recovery Plan for Agriculture Sector" in Lao Cai and Son La province.
In Vietnam, the COVID-19 epidemic appeared from the beginning of 2020, negatively impacting most industries and trades, breaking global supply chains, production, and business chains. In which, agricultural production is one of the industries with heavy losses.
In order to overcome the consequences and move towards long-term goals, it is essential to have a detailed assessment and real-time information on the impact of the disease, analyze the scenario of development and come up with suitable solutions to help the agricultural sector in particular and the economy in general in the coming time to both develop the economy and stabilize the society, creating a foundation for rapid and sustainable growth.
This workshop is a cooperative activity within the framework of the "Gender Responsive and Equitable Agriculture and Tourism" (GREAT) program funded by the Australian Government and managed by CowaterSogema.
In 2021, GREAT will work with SNV to support the two provinces of Lao Cai and Son La to assess the impact of the Covid-19 pandemic on local agricultural production. Thereby, analyzing scenarios and building agricultural recovery plans focus on key value chains of the province, creating a basis for integrating with local socio-economic development plans. At the same time, the provinces' agriculture sector will transform towards green and sustainable development, which is more resilient and resilient to diseases in the future. Local authorities and industry agents are prepared to respond better in the context of the COVID-19 outbreak and after the end of the pandemic.
Over 25 years of operation in Vietnam, SNV has implemented many projects supporting the provinces of Lao Cai and Son La with a total value of more than USD 10 million, contributing to poverty reduction for more than 300,000 people. In which, more than half are women.
In recent years, SNV Vietnam has made efforts to promote sustainable agricultural production in association with climate-smart agriculture and enhance the competitiveness of agricultural value chains. Typically, the project "Spice for Equality" is currently being implemented as a part of GREAT's program, aiming to improve the economic and social status of women in Lao Cai through the development of a market system of high-quality cinnamon, with the participation of women linked to the value chain of spice exporters.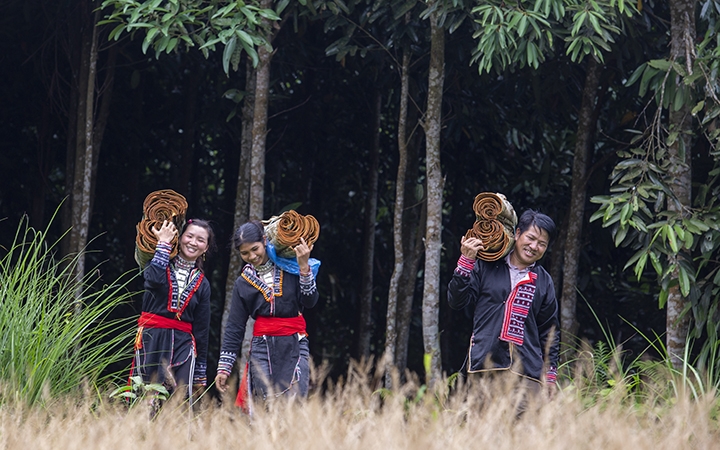 The "Spice for Equality" project focusing on improving the social and economic status of ethnic minority women in Vietnam by strengthening their engagement in the cinnamon value chain.
In Lao Cai and Son La, GREAT has been supporting 54 agriculture and tourism projects aimed at empowering local women, encouraging them to participate in agricultural and tourism markets, and enhancing women's voice in economic decision-making.
With funding equivalent to about VND 600 billion (USD 26 million) from the Australian Government, GREAT aims to promote gender equality and economic empowerment for women, especially ethnic minority women.
The project focuses on provinces with many ethnic groups such as Son La and Lao Cai in the Northwest region of Vietnam. The project collaborates with businesses, government agencies, and non-governmental organizations to create opportunities for women in the agriculture and tourism sectors. These sectors are growing strongly and have the potential to significantly increase the participation of women from ethnic minorities in economic activities.
Hannah Nguyen
TAG: