Vietnam plans to borrow US$2 billion to develop Mekong Delta region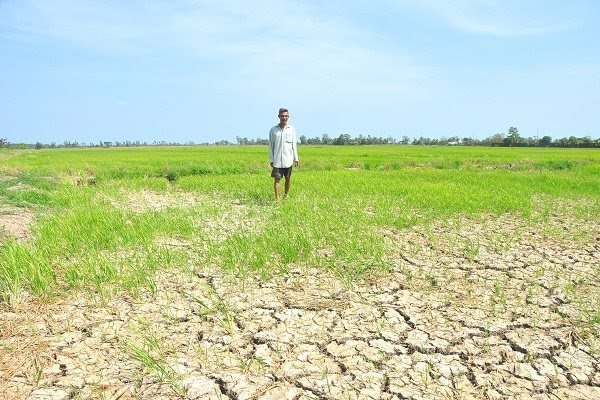 A farmer visits his rice field in the Mekong Delta in southern Vietnam, which suffers from salinity intrusion. Prime Minister Nguyen Xuan Phuc gave his in-principle approval for a loan of US$2 billion from international lenders to develop the region, including addressing salinity intrusion - PHOTO: HOA HOI
HCMC – During a Government meeting on March 31, Prime Minister Nguyen Xuan Phuc gave his in-principle approval for a loan of US$2 billion from international lenders to develop the Mekong Delta region.
Despite the success in implementing the Government's Resolution 120 on climate resilient and sustainable development of the Mekong Delta, climate change, natural disasters and salinity intrusion have been plaguing the region, which is in southern Vietnam.
As such, it is necessary to mobilize capital sources and forces to address the problems, the local media reported, citing PM Phuc.
The prime minister agreed to borrow some US$2 billion from the World Bank, Germany or France for the development of the region.
The Ministry of Planning and Investment was tasked with completing the plan as soon as possible and working with relevant agencies to separate some investment projects which are sourced from the central budget or implemented by the localities.
In addition, the Ministry of Finance was told to promptly submit to the Government an amended decree replacing Decree 97 on the on-lending of official development assistance loans and foreign concessional loans with more favorable conditions.
Chairing a conference on the sustainable development of the Mekong Delta in mid-March, the prime minister said that it was necessary to prioritize infrastructure investment for the region, speed up the construction of planned projects and further develop airports, roadways, waterways and railways.
TAG: