PM orders caution in toll collection on State-invested expressways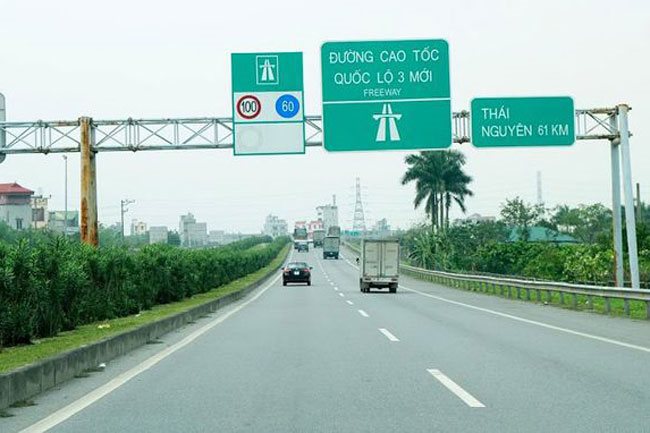 A section of the Hanoi-Thai Nguyen Expressway, which is invested by the State. Prime Minister Nguyen Xuan Phuc has ordered caution in the collection of toll fees on expressways invested by the State - PHOTO: TNO
HCMC – The collection of toll fees on expressways the State has invested in is an inevitable solution to recover capital, but it is a sensitive issue, which can easily cause an impact on local residents and enterprises. Hence, the competent agencies should exercise caution during toll collection, said Prime Minister Nguyen Xuan Phuc.
Speaking on a resolution of the National Assembly's (NA) Standing Committee on the toll fees on State-invested expressways at the regular cabinet meeting on March 15, PM Phuc said Vietnam needs to complete over 3,000 kilometers of expressways in the upcoming periods to reach a target of 5,000 kilometers of expressways by the end of 2030, Tuoi Tre Online newspaper reported.
Therefore, in addition to the State capital, private resources should be mobilized and used flexibly to develop expressway projects.
The NA had earlier ordered the development of policies to collect toll fees on State-invested expressways. This solution will help the State ensure capital to continue investing in other expressways and compensate for other expenditures, such as paying loans and maintenance fees. The fees should be equivalent to those on adjacent expressways to attract more resources for the upgrade of the country's expressway system.
However, amid the complicated developments of the Covid-19 pandemic which has been affecting residents' lives and enterprises' production and business activities, the toll collection must be weighed carefully.
At present, the NA's Standing Committee has yet to work on the issue but commented on the draft amended Law on Road Traffic, which includes regulations on the toll collection on State-invested expressways, at its 10th sitting. Therefore, the Government leader assigned the Ministry of Transport to coordinate with the Ministry of Finance and relevant agencies to study proposals on the toll collection on State-invested expressways to complete the draft amended law.
The ministry must also cooperate with the NA's subordinates to accelerate the approval of the draft amended law in line with the law.
TAG: