Trade deficit with China grows as imports soar
The value of Chinese imports in the first months of 2021 alone reached $15.42 billion, twice as much as the value of Vietnamese exports to the market.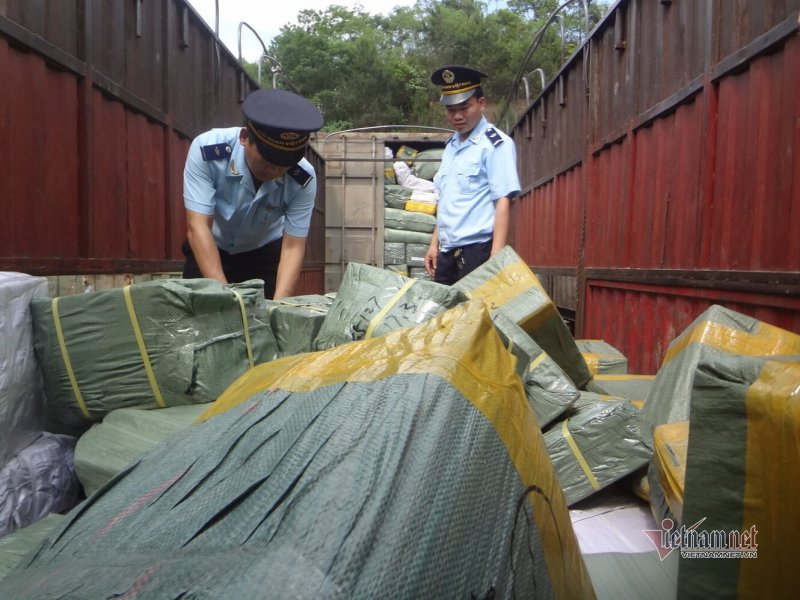 Import turnover from China in the first two months of the year surged by 66 percent in comparison with the same period last year, reaching $15.42 billion. Vietnam exported $7.98 billion worth of products to China, up by 46.8 percent.
As such, Vietnam had a big trade deficit with China of $7.44 billion. The value was even higher than Vietnam's total export turnover to ASEAN and South Korea combined.
The imports and exports to China increased sharply in the first two months of the year partially because trade with China had been interrupted because of the Covid-19 pandemic in 2020.
With the high growth rate, the proportion of Chinese goods in Vietnam's total import turnover increased from 24.9 percent in the first two months of 2020 to 32.7 percent in the first two months of this year, or one-third of total import turnover.
The report showed a sharp rise in technology and telecommunication imports from China, including computer, electronic products and components (up by 78.3 percent, $2.88 billion), and machines, equipment and accessories (70.7 percent, $3.37 billion).
Vietnam continued importing input materials for domestic production in the textile and garment and footwear industries, including cotton, fiber and fabric. China remained the biggest supplier of these products for Vietnam, worth $1.8 billion in the first two months, accounting for 51 percent.
Also according to the General Department of Customs, Vietnam's goods trade with Asian countries had the value of $62.12 billion, up by 25.6 percent over the same period last year, accounting for 64.8 percent of total import and export value of the country.
Vietnam's import and export value was $19.82 percent for America (up by 26.8 percent), $10.95 billion for Europe (15.9 percent), $1.85 billion for Oceania (18.7 percent) and $1.11 billion for Africa (35.4 percent).
In the first two months of the year, the total import and export turnover of the whole country reached $95.85 billion, up by 24.6 percent. Of this, the export turnover was $48.74 billion, up by 23.7 percent, or $9.35 billion, while import turnover was $47.11 billion, up by 25.5 percent, or $9.56 billion.
A report of the Ministry of Industry and Trade showed that China was the top trade partner in 2020, the biggest goods supplier and the second-largest export market, after the US, for Vietnam.
Vietnam reported a trade deficit of $35.2 billion with China in 2020, up by 3.74 percent over 2019. 
Tam An
TAG: