VinFast starts receiving orders for electric cars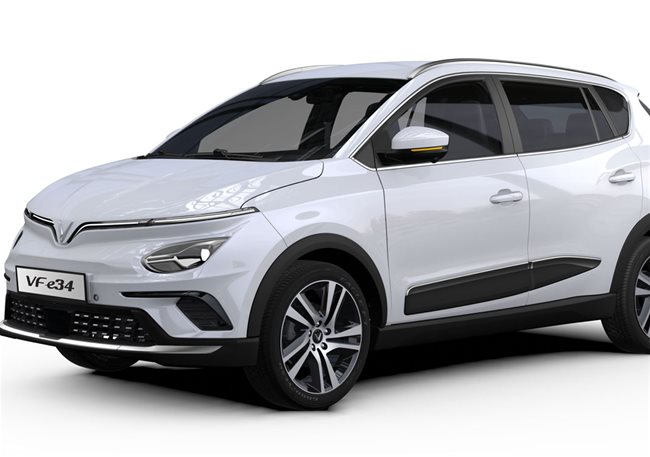 A VinFast electric car. Vietnamese carmaker VinFast has announced that customers could start placing orders for its electric cars from today, March 24 – PHOTO: VINGROUP
HCMC – Vietnamese carmaker VinFast has announced that customers could start placing orders for its electric cars from today, March 24, each priced at VND690 million.
The carmaker will receive deposits of VND10 million on one VF e34 electric car. Customers who put down a deposit before June 30 can own one at only VND590 million.
The first VinFast electric cars will be delivered to buyers in November this year, the local media reported.
The smart and eco-friendly electric car, which is 4.3 meters long, 1.79 meters wide and 1.6 meters high, is equipped with an electric engine with a maximum capacity of 110 kW. With its 42-kWh battery, the car can travel 300 kilometers after being charged.
VinFast electric cars feature a number of functions such as automatic warnings, itineraries, calls for urgent rescue, search for charging stations, voice control and operation history as well as other modern functions related to safety.
VinFast is stepping up to build charging stations nationwide so that some 40,000 electric car charging ports can cover 63 cities and provinces in Vietnam in late 2021, meeting the demand from customers.
TAG: