Vietnam becomes attractive destination to technology giants
Foreign media and international institutions say that Vietnam is an attractive choice for manufacturers and investors who are seeking to diversify supply chains in Asia.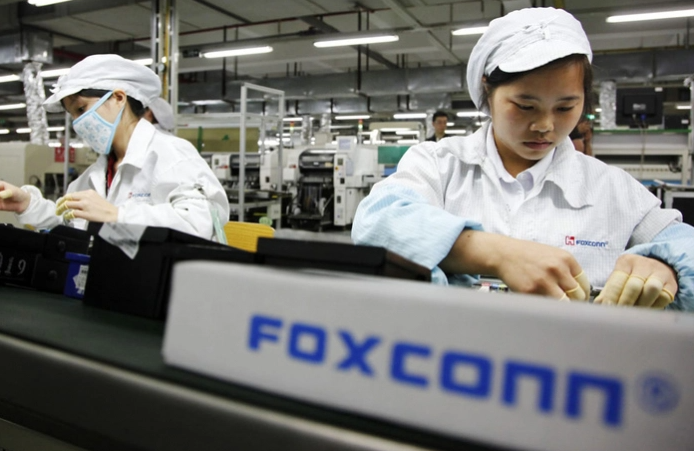 Foxconn in Vietnam (Photo: Finance)
According to Nikkei, Intel has invested $475 million in its Intel Products Vietnam (IPV), the largest chip assembling and testing center in the world. The additional investment was made in the second half of 2020. It aims to produce 5G products and Intel Core processors with Intel Hybrid technology, and the 10th Intel Core processor.
IPV's CEO Kim Huat Ooi said IPV had manufactured more than 2 billion products to provide to clients all over the world as of the end of 2020. The figure showed the important role played by IPV in helping Intel satisfy customer requirements. This also explains why Intel continues to develop facilities and staff in Vietnam. IPV is one of Intel's 10 production facilities in the globe. The plant in the HCMC High-Tech Park (SHTP), with 2,700 workers, is an ATM (assembly, test, and manufacturing) plant with the largest cleanroom in Intel's system. Its export value has reached $50.2 billion in the last 10 years, according to Vietnamnet.
Export turnover reached a record high of $13.1 billion in 2020, which accounted for 68 percent of the export turnover of SHTP. Intel is the biggest hi-tech investor in Vietnam. The American company has poured $1 billion into Vietnam since 2006 and another $475 million in the last 17 months. Vietnam is becoming an increasingly important link in the global technology supply chain with the presence of many manufacturers, from Samsung to Pegatron, in the country.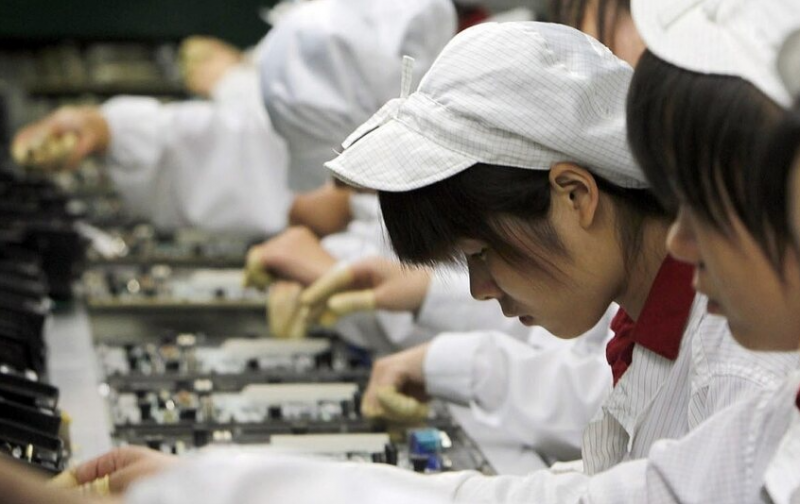 Foreign media and international institutions say that Vietnam is an attractive choice for manufacturers and investors who are seeking to diversify supply chains in Asia. (Photo: Vietnamnet)
Nikkei reported that Apple is speeding up the diversification of production activities with two major destinations, namely Vietnam and India. The US technology giant will make iPads in Vietnam, slated for mid-2021. It will also expand the production line of HomePod mini smart speakers. The product has been made in Vietnam since the day it hit the market last year. AirPod output is also expected to increase in 2021. In late 2020, Foxconn, an Apple vendor, spent $270 million to build a plant in Vietnam. Luxshare Precision Industry, which assembles iPhone and AirPods, is also moving ahead with the plan to make HomePods in the north of Vietnam.
According to Savills Vietnam, the Taiwanese electronics manufacturer Pegatron has invested $19 million in Hai Phong for the first phase of its expansion plan in Vietnam. When the Covid-19 pandemic broke out, some multinationals announced plans to relocate to Vietnam or scale up production in Vietnam. These included Sharp, Nintendo, and Komatsu from Japan and Lenovo from Hong Kong, Tien Phong News cited.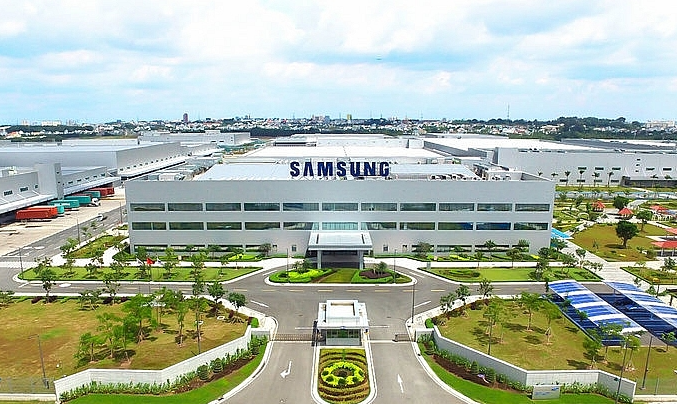 Photo: Vietnam Investment Review
Multi-billion dollar investment wave
In its report titled "Rising star: Vietnam's role in Asia's shifting supply chains", EIU commented that Vietnam remains an attractive option for manufacturers and those who seek to diversify supply chains in Asia. The 2020 Vietnam Real Estate Market Report also says foreign enterprises are stepping up investment relocation and Vietnam is one of the alternative destinations.
The Vietnamese industrial real estate market has favorable conditions to develop, including the stable growth of the economy, Vietnam's membership in many FTAs, and investment incentives offered by the government.
CEO of JLL Vietnam Stephen Wyatt commented that Covid-19 is a catalyst accelerating the relocation process. He said Southeast Asia in general and Vietnam, in particular, will become more attractive in the future. JETRO (Japan External Trade Organization) affirmed that the shift will improve supply chain efficiency, fill the gap created by pandemic effects, and strengthen economic relations with ASEAN countries.
According to John Campbell from Savills, in order to attract investors, some factors need to be improved, including infrastructure, logistics, and land prices. Land prices have been escalating in recent years as many foreign investors have been heading for Vietnam.
Valerie Mai
TAG: