Intel invests additional US$475 million in Vietnam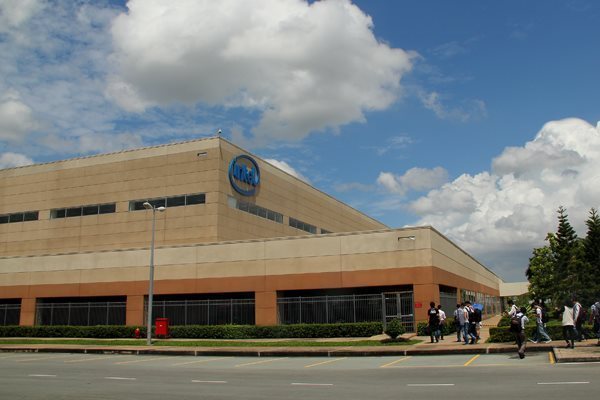 Intel's chip assembly and test manufacturing facility at the Saigon Hi-Tech Park in HCMC – PHOTO: HUNG LE
HCMC - U.S. chipmaker Intel Corporation has invested an additional US$475 million into Intel Products Vietnam (IPV) to enhance the production of 5G products, Intel Core processors with Intel Hybrid Technology and 10th Gen Intel Core processors.
The expansion is in addition to the semiconductor giant's over US$1 billion investment to develop IPV, Intel's chip assembly and test manufacturing facility at the Saigon Hi-Tech Park in HCMC, which was first announced in 2006. This takes Intel's total investment in Vietnam to over US$1.5 billion.
This has been the biggest investment in the Saigon Hi-Tech Park and also the biggest high tech investment by the United States in Vietnam up to now.
The additional investment was earlier revealed by Kim Huat Ooi, vice president of Manufacturing and Operations and general manager of Intel Products Vietnam, at the HCMC- U.S. Business Summit co-held by the HCMC People's Committee, the U.S. Consulate General in HCMC and the American Chamber of Commerce in Vietnam-HCMC Chapter in late August 2020.
IPV is an important part of Intel's worldwide manufacturing presence. As Intel redefines its position in the industry from a CPU to a multi-architecture XPU company, IPV will continue to diversify and improve its local operations so that it can take on more complex technologies and new products to enable Intel to tap new market opportunities.
IPV is the largest assembly and test manufacturing facility in the Intel assembly and test network. It has more than 2,700 employees and serves customers around the world. IPV is one of 10 manufacturing sites that Intel has globally. As of the end of 2020, IPV shipped more than 2 billion units to customers worldwide.
"We're very proud of this milestone, which shows both how important IPV is to helping Intel meet the needs of its customers all around the world and why we continue to invest in our facilities and team here in Vietnam," Ooi said.
Nguyen Anh Thi, president of the Saigon Hi-Tech Park, highly appreciated Intel's expanded investment in HCMC, especially during the Covid-19 pandemic, when most local and foreign direct investments have been impacted.
"The increased investment decision from Intel means a great deal to us and proves Intel's great confidence in the local workforce and the stable investment environment in Vietnam, HCMC and the Saigon Hi-Tech Park, in particular. We will continuously provide our best support to Intel's operations and look forward to welcoming more U.S. investors," Thi said.
TAG: