2020 tax return shows Vietnamese app developer pocketed $14mn: Hanoi taxman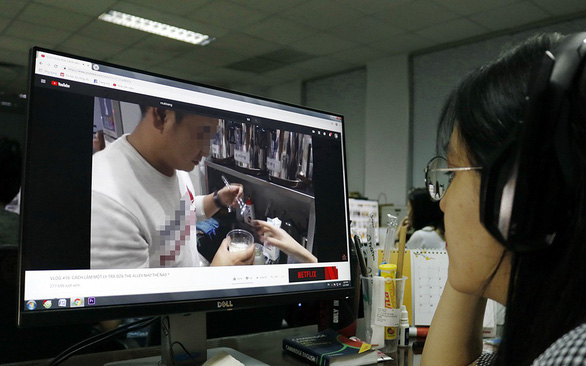 E-commerce operations on cyber platforms, namely Google, Facebook and YouTube, are making as much as eight-digit income a year in U.S. dollars for certain individuals in Hanoi, according to 2020 tax return details from the Hanoi taxman.
E-commerce is seeing a boom in the world and Vietnam alike, according to Mai Son, the leader of the municipal Department of Taxation.
In 2020, the Hanoi tax office collected VND123 billion (US$5.3 million) from e-commerce operations in the capital, a fivefold increase from the 2019 figure.
"Taxpayers in e-commerce sectors are mostly individuals, one of whom contributed over VND23 million [$1 million] in tax for e-commerce operations," Son revealed.
As per the tax return details, the person mentioned by Son was identified to be a 28-year-old female app developer in Hanoi's Cau Giay District, who paid VND23.4 billion for the VND330 billion ($14.3 million) revenue she made from her applications on Google Play Store and iOS App Store.
The tax accounts also pointed to another app developer who has paid over VND18 billion ($780,000) in tax for the VND260 billion ($11.3 million) earned from selling mobile applications.
For this year, the tax authority aims to heighten tax probing, and data scanning for e-commerce businesses in Hanoi through cooperation with commercial banks and online trading platforms, combing through transaction data and ensuring fulfilment of tax liability for entities and individuals working in the sector.
Taxpayers in the e-commerce business who fail to meet the tax fulfilment deadline or evade their liabilities will be put under enhanced scrutiny and penalized for tax evasion or tax fraud, the tax agency added.
In an earlier meeting, the General Department of Taxation, which manages the Hanoi Taxation Department, confirmed it has no plan to solicit all taxpayer information from banks.
In reality, the taxman only works with banks to administrate the incomes of individuals who benefit from big tech firms' partnership programs, namely the Facebook Creator Program and YouTube Partner Program.
Individual identities are only obtained from banks if they are suspected of tax-related misconduct.
"Upon detecting foreign cash flows accruing in the accounts of domestic individuals and entities, the tax body has the authority to require banks to provide transaction details," Minh stressed.
As per the current orientation, banks will provide tax authorities with the names and accounts of taxpayers with more than two sources of income, including taxpayers who settle income tax without the aid of their employers.
TAG: