Mitsubishi recalls over 9,000 Xpander, Outlander cars in Vietnam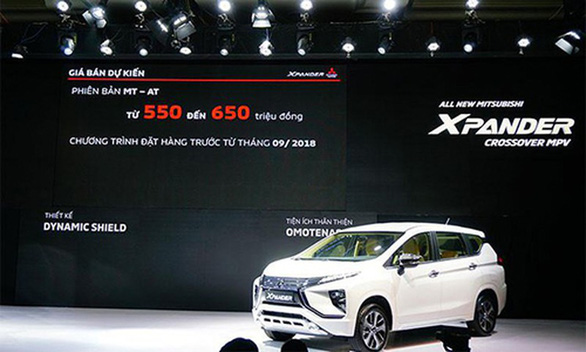 As many as 9,066 of Mitsubishi's Xpander and Outlander cars in Vietnam will be recalled due to faulty fuel pumps, according to an announcement released by Mitsubishi Vietnam on Tuesday.
The recall started on January 15 and will last until January 17, 2023.
Of the 9,066 recalled cars, 3,696 Xpander cars were manufactured from August 21, 2019 to September 20, 2019, while 5,370 Outlander vehicles were produced between January 15, 2018, and July 21, 2019.
The problem of the products subject to the recall is that the plastic impellers for fuel pumps can inflate and stop their operation, causing the engine to stall or fail to start.
Mitsubishi Vietnam will implement free checks and a replacement, which will take some 80 minutes for Xpander cars and 70 minutes for Outlander autos.
Mitsubishi authorized dealerships will send emails and messages or call up affected car owners to inform them about the recall campaign.
Currently, the Mitsubishi Xpander model sold in Vietnam includes two versions, 1.5 MT and 1.5 AT, with suggested prices of VND550 million (US$23,860) and VND620 million ($26,895), respectively.
The Outlander is assembled in Vietnam, including three versions with 2.0 and 2.4 engine options, and priced at VND825 million ($35,800) to VND1.1 billion (47,737) per unit.
Around 17,000 Xpander cars were sold in 2020, while around 4,000 Outlander autos found buyers, according to data from the Vietnam Automobile Manufacturers Association.
TAG: