Plastic producers complain about rising container hire charges
Plastic producers are complaining about the sharp rise in container hire charges which are affecting their export activities.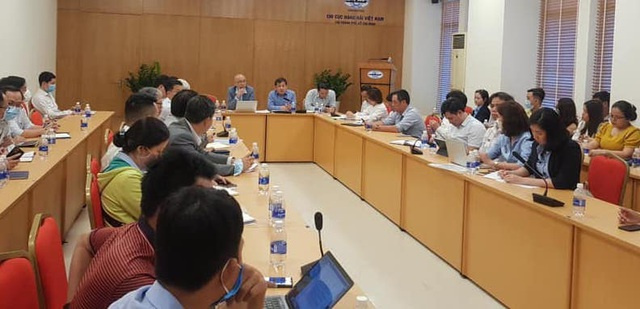 A meeting about rental prices for empty containers
For the past three months, the rental prices for empty containers have increased from less than USD1,000 to USD10,000 for a 40ft container to the UK.
The Import-Export Department under the Ministry of Industry and Trade has held a meeting with the Vietnam Maritime Administration about the lack of empty containers and rising rental charges. At the meeting, many firms in the fisheries, plastic and timber sectors have raised concerns over the unprecedented consecutive price hikes in the past three months. According to the firms, the hike is unreasonable and shipping firms need to be more transparent and a more reasonable price hike rate.
Vietnam Plastics Association Secretary-General Huynh Thi My said increasing the prices by three to four times has badly affected plastic firms and import-export activities.
"One Indian firm in the Vietnam-Singapore Industrial Zone closed its factory in December 2020 because of high prices. They said the production cost was not as cheap as before. Other firms are selling products at flat prices but the inventory is still high," My said. "We hope the Vietnam Maritime Association will review the charges."
The association also proposed to mend the issued resolutions and decrees which don't have regulations about listing container rental charges.
Meanwhile, the shipping firms said because of Covid-19, all processes took longer than usual. Moreover, the amount of goods exported to the EU and the US increased sharply. They have increased the trips from Vietnam but can't find enough empty containers. This situation may last until March or even the second quarter.
The shipping firms asked the local authorities to deal with the abandoned goods at the ports to recover the containers.
Hoang Hong Giang, vice head of Vietnam Maritime Administration, said they had asked shipping firms to list the prices. They and the Import-Export Department held a meeting with the shipping firms in the north in December 2020 but haven't received reports from shipping firms.
"Supply and demand causes the price hikes. But the firms must be transparent. We'll consider proposals and solutions like clearing the abandoned containers at ports," he said.
Tran Thanh Hai, deputy head of the Import-Export Department, said he would report the problem to the PM. He also asked export firms to prepare for the worst situation when the shortage of empty containers continues. They will research switching to rail freight to export goods to the EU.
TAG: