TNS Holdings wants to offer 1.9 million shares at the price of 28,500 VND / share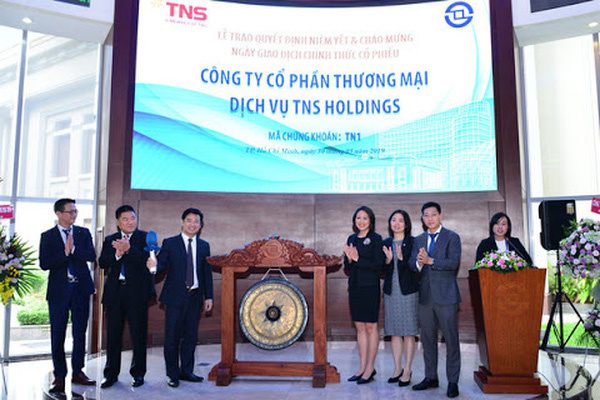 This offering is to pay partners, office rentals and pay salaries and insurance for employees at subsidiaries.
Service Trading Joint Stock Company TNS Holdings (Ticker: TN1) has just released information about offering more than 1.9 million shares to existing shareholders. Each shareholder owning 100 shares will be entitled to buy 9 additional issued shares. New shares issued in ESOP 2020 program will not be included in the share purchase right of shareholders.
The time to distribute shares shall be made immediately after the State Securities Commission has issued the certificate of registration for the offering, but must not exceed 90 days from the date of receipt of the notice.
Expected offering price is 28,500 dong / share, equivalent to the total value of over 55 billion dong. Closing trading session on January 8, TN1 shares closed at 90,000 dong / share.
With the proceeds from the offering, TNS Holdings will increase its charter capital, supplement working capital for the company and its subsidiaries: TNTech JSC, TNS Property Management and Real Estate Management JSC. Department of Protection of Nhat Viet.
Specifically, TNS Holdings will spend 19.5 billion dong to pay software royalties and software deployment service fees to suppliers. According to TNTech's Resolution dated December 18, 2020, TNTech plans to deploy a project to build a real estate management and business software system and a project to provide equipment, administration rights of the Network package.
Accordingly, TNTech plans to pay 19.5 billion dong to suppliers Archibus Vietnam, Jones Lang Lasall Vietnam and Elite.
Over the remaining VND11 billion from the offering, TNS Holdings will pay the office rental and management fees to TNL Investment and Asset Lease JSC; salary and insurance payment for staff.
Source: vietnambiz.vn – Translated by fintel.vn
TAG: