Hanoi suburbs see faster rise in housing prices than inner areas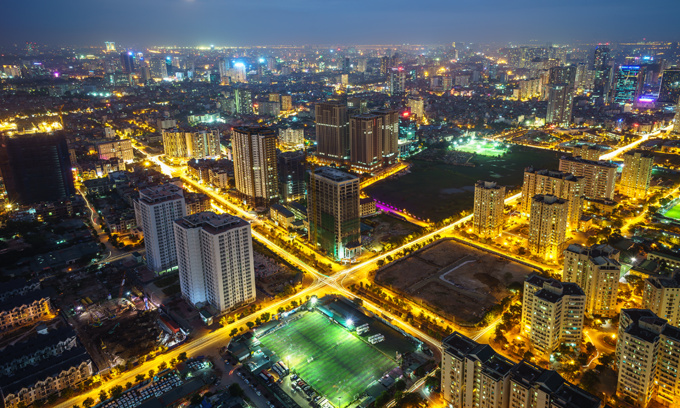 Average prices in districts like Gia Lam and Nam Tu Liem rose 1.3 percent in the last quarter to $1,473 per square meter, and at 0.7 percent in central districts, according to a recent report by real estate consultancy Jones Lang LaSalle (JLL).
Prices at a newly launched apartment project in Gia Lam District bordering the provinces of Bac Ninh and Hung Yen climbed to a new high of $1,900 per square meter in the last quarter, it said.
The improved transport infrastructure and the trend of developing large urban areas in suburban areas explain the increase, it added.
Another real estate consultancy, Savills, said in November that apartment prices were rising in Hanoi's suburbs as developers offered a number of features to make up for the distance from the city center.
Gia Lam and Nam Tu Liem accounted for 38 percent and 37 percent of new apartment supply in the last quarter, with prices higher than those closer to downtown, it said.
Apartment supply has been increasing in outer areas since 2016, it added.
TAG: