Three stocks at risk of losing blue-chip status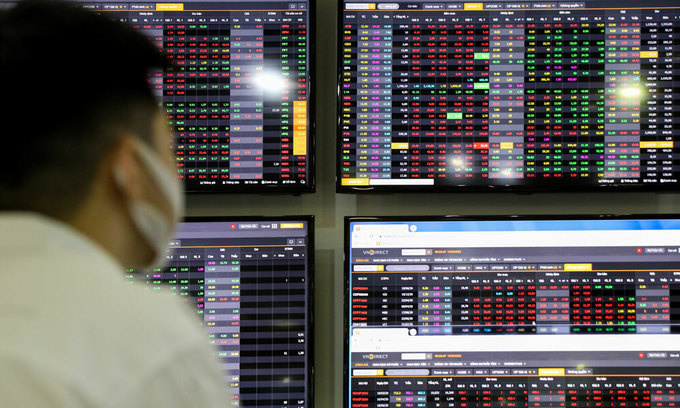 The Ho Chi Minh Stock Exchange (HoSE), Vietnam's main bourse, will conduct a review of the VN30, a basket of the stock market's 30 largest caps, on January 18, using data on the stocks' performance as of December 31 last year.
HoSE has said that it will use a different set of criteria in the review to determine the stocks that qualify as blue chips. These would involve changes to the minimum value and volume of order-matched transactions, and how the free-float ratio is calculated and rounded.
According to brokerage KB Vietnam Securities (KBVS), SAB of major brewer Sabeco and EIB of private lender Eximbank are at risk of being removed from the VN30 because the volume and value of order-matched transactions will fall short of the new criteria.
ROS of construction firm FLC Faros, currently the lowest capped ticker on the VN30, will also fall short of market cap rules in the next review.
BVH of insurance giant Bao Viet, which fell out of the VN30 in July, TPB of private lender TPBank, and PDR of real estate developer Phat Dat Real Estate look likely to replace the outgoing three, as they meet the new criteria, KBVS said.
The changes will force three exchange traded funds that build their portfolios to mimic the performance of the VN30, VFMVN30, SSIAM VN30 and the MAFM VN30, to restructure themselves
According to Bao Viet Securities (BVSC), the VFMVN30 will have to offload all 4.1 million EIB shares, 2.1 million ROS shares and 588,000 SAB shares. It will likely buy 4.8 million TPB shares (1.58 percent of the ETF's total value), 1.4 million PDR shares (0.91 percent) and 659,000 BVH shares (0.54 percent).
According to the HoSE, the VN30 basket collects the most liquid stocks, so prices of stocks in this basket best reflect real supply and demand, and therefore face the least risk of price manipulation, which often happens to stocks which see little trading volume. The HoSE conducts a review of the basket every six months.
Typically, the VN30 alone usually attracts over half of the cash flow each session on the HoSE, which has over 400 tickers. It is only for the last few months that investors have started seeking profits in smaller cap stocks.
TAG: