The 9 best quality and prestige hotels in Quy Nhon
The hotel is always the thing is all you are and preparing the most interested travel, the hotel is not merely a place to rest but also the hotel helps you can relax comfortably after the moments of play tired or work tired all day. If you are planning to travel in Quy Nhon or have a calendar of business trip to this area but do not know to choose which hotel is quality, prestige and especially affordable to make your place to relax? Understand that, so today I would like to share to all of you reading the prestigious, quality Hotel in Quy Nhon in the following article, let's see what are the addresses here!
Nam Thu Hotel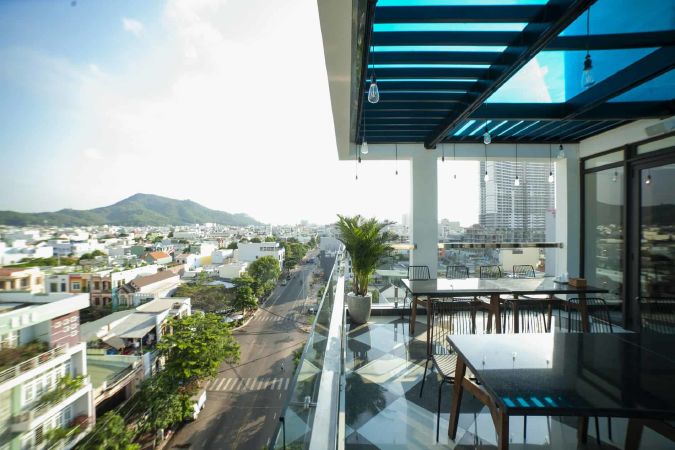 Nam Thu Hotel

Located in Quy Nhon, 500 meters from Quy Nhon Beach, Nam Thu Hotel is within the city centre of 300m. Many services, eateries and entertainment venues around, convenient tourists. The nearest airport is Cat Ba Airport, 34 km from Thu Hotel, and the hotel provides airport shuttle service at a surcharge.
The San's restaurant is designed with a luxurious setting. You will be watching the sea between the city center without having to go far away. Enjoy the aquatic flavors and special seafood at the Nam Thu. You can also admire and enjoy these incredibly impressive swimming pools in stunning natural surroundings.

Address: Nguyen Thi Dinh, Nguyen Van Cu, Quy Nhon City
Luu Ngai Condotel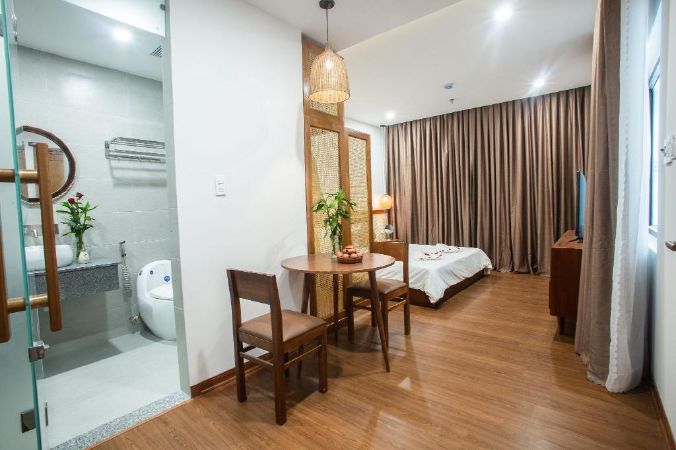 Luu Ngai Condotel

Located in Quy Nhon, 300 metres from Quy Nhon Beach, Luu Ngai Condotel offers a full range of benefits. The accommodation offers a 24-hour front desk, airport transfers, room service and free WiFi throughout the property. This is a beautiful 3-star hotel in Quy Nhon worth a break for you.
Guest rooms at Luu Ngai Condotel are fully equipped with a desk, mattress, flat-screen TV, air conditioning, bathtub, bathroom and free toiletries. The hotel also has an outdoor pool and fitness center for guests to have fun, relax.

Address: Vo Thi yen, Nguyen Van Cu, Quy Nhon City
Royal hotel and healthcare resort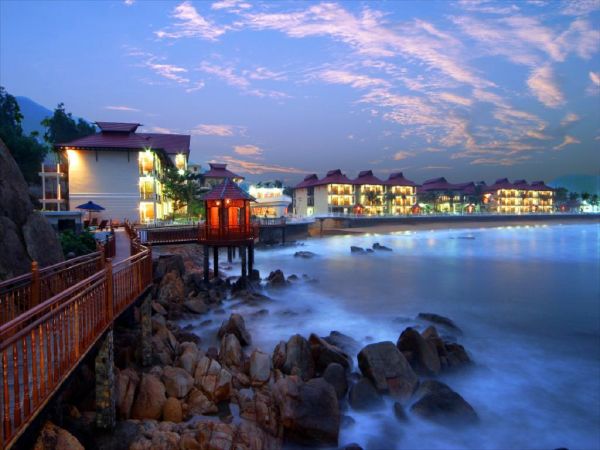 Royal hotel and healthcare resort

Surely those who love Quy Nhon will all know about the charming Queen beach, full of dreaming. Located right on the beach, Royal Hotel and Healthcare Resort Quy Nhon. This holiday destination is a beautiful combination of nature and human beings. The rooms are equipped with modern amenities, interior with European, modern and extremely delicate. Here you will enjoy life in the "Royal", which is a rare place.

Address: 01 The welding of suicide – Quy Nhon City – Binh Dinh
Quy Nhon Hotel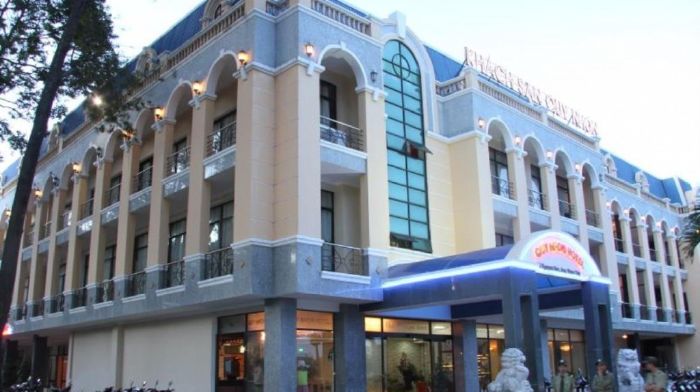 Quy Nhon Hotel

Hotel Quy Nhon at 08 Nguyen Hue Luong is one of the most favored tourist sites. Here, Quy Nhon Hotel always brings tourists in Quy Nhon self-sufficient experience and quality services. Besides the well-equipped rooms, the hotel also has a built-in service such as sauna, bar, restaurant with the desire to bring visitors the most comfortable and relaxed feeling. There is also an on-site staff at 24/24, ready to answer the questions of visitors.

Address: 08 Nguyen Hue, Quy Nhon, Binh Dinh, Vietnam
Thanh Tung Hotel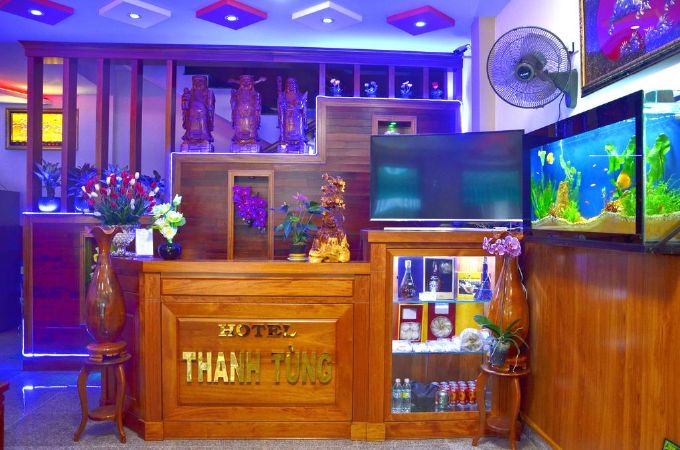 Thanh Tung Hotel

Located on Tu Xuon Road, Thanh Tung Hotel is just 100m from the seafront. It is also convenient for visitors to visit other locations in the area. The hotel offers parking, free WiFi access for guests. The rooms are fully equipped with amenities: television, refrigerator, air conditioning, hot and cold... The room is spacious and clean.

Address: 12-14 tu xuat, City Beach, Quy Nhon (Binh Dinh)
Seagull Hotel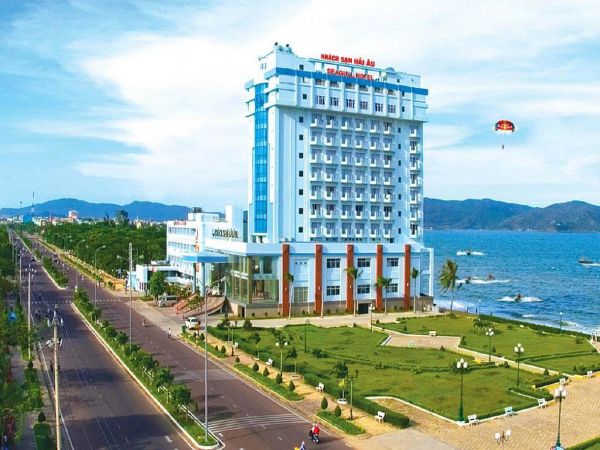 Seagull Hotel

Hotels Quy Nhon Near the sea, luxury, rated 4 stars is one of the hotel offers the best quality resort in Quy Nhon. Because it is located by the coast, most rooms have a view of the sea. The space in the room is spacious, airy, luxurious interior with full modern amenities. The hotel also has an integrated pool, Gym for guests to relax and work out. Along with that tourists Quy Nhon 4 days 3 nights can enjoy the delicious food from different countries around the world.

Address: 489 An Duong Vuong, Nguyen Van Cu, Quy Nhon City, Binh Dinh
Muong Thanh Quy Nhon Hotel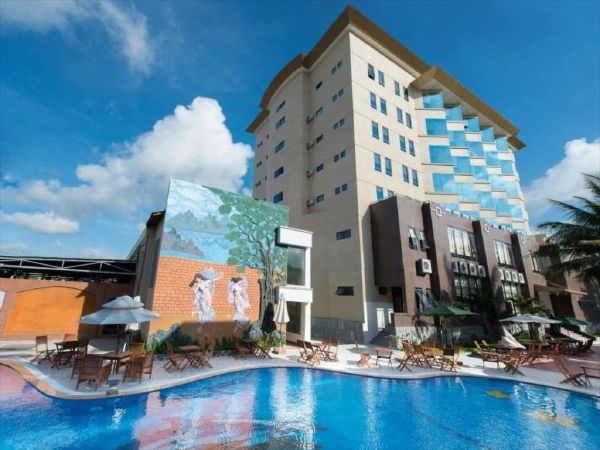 Muong Thanh Quy Nhon Hotel

The location is quite expensive, it is a 1-minute walk to the coast. The hotel is also very close to dam market and the city center of Quy Nhon so the move to these locations is simple and quick. Rooms are fully equipped with modern amenities. Alternatively, in the hotel there is an additional swimming pool, tennis court to cater for your entertainment needs. At reception, additional guest services such as laundry, luggage storage or currency exchange are available at the front desk.

Address: 02 Nguyen Hue, Le Loi, Quy Nhon City, Binh Dinh
FLC Luxury Quy Nhon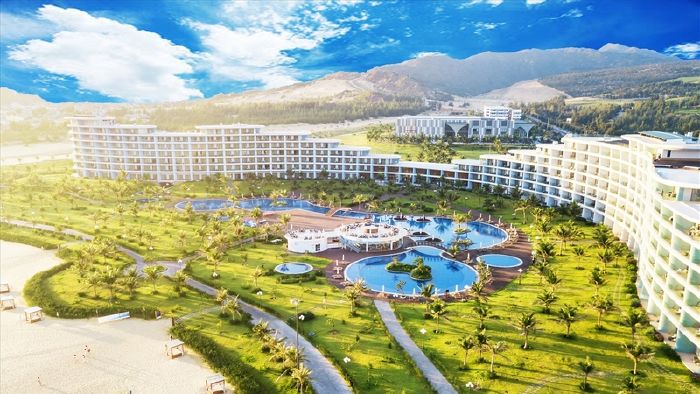 FLC Luxury Quy Nhon

To mention Quy Nhon Binh Dinh Hotel is famous, it must not be missed the name FLC Luxury. With a luxurious and modern design, this hotel is like a rare "holiday haven" in Quy Nhon. The hotel is integrated with lake, sun loungers, children's playground, bars, restaurants, spa. From most of the rooms in the hotel, visitors can see their sight to admire the beautiful scenery from the Straits, Cat Tien Beach, or the fishing village of Nhon Dali. Alternatively, the front desk staff is available 24/24 to be ready to answer your inquiries.

Address: Zone 4, Nhon that beach, Quy Nhon City, Binh Dinh
Saigon-Quy Nhon Hotel
Saigon-Quy Nhon Hotel

Is a hotel that provides a 4-star resort service. Saigon-Quy Nhon Hotel always satisfy its customers. The location of this hotel is also very convenient to go to the sea or other famous tourist attractions such as the big market, Long Khanh Pagoda... In the hotel room is also fully equipped with modern amenities and extra safe for storing valuable items. Alternatively, guests can experience the additional karaoke, massage, or sauna.

Address: 24 Nguyen Hue, Le Loi Ward, Quy Nhon City, Binh Dinh
These are the prestigious quality hotel locations in Quy Nhon. Hopefully, through this article will help people know more good hotel addresses to choose to make a place to rest. Thank you for taking the time to read this article. If you see useful posts, don't forget to click like and share now to let family and friends know!
Quy Nhon
hotels quality and prestige in Quy Nhon
hotels quality and prestige
Luu Ngai Condotel
Nam Thu Hotel
TAG: