Top 10 Commonly Used Audio Editing Software
Now editing music and video is not a professional matter for ordinary people, because from the media, more and more video and audio are welcomed by the public. So which software is good for editing music? Refer to top ten commonly used audio editing software.
Adobe Audition CC 2017 V10.0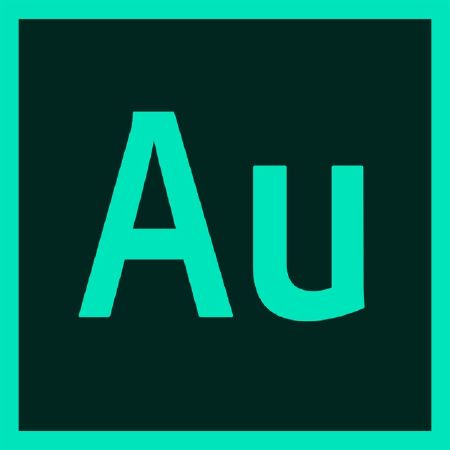 Image source: iTunes - Apple

Adobe Audition CC 2017 is a professional audio editing and mixing software, formerly known as Cool Edit Pro. After being acquired by Adobe, it was renamed Adobe Audition.
CyberLink WaveEditor 2.0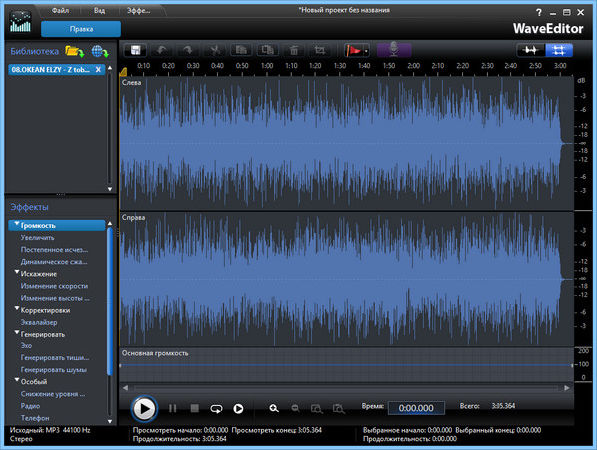 Image source: Internet

CyberLink WaveEditor has functions such as audio trimming, length adjustment, pitch adjustmen, edit multiple channels, volume key frame adjustment, noise reduction, etc, and supports equalizer, mobile phone, radio, mixing Audio effects such as ringing, removing songs from music, support output of modified audio as audio files in mp3, .wav, m4a, .wma and other formats!
Program4Pc DJ Audio Editor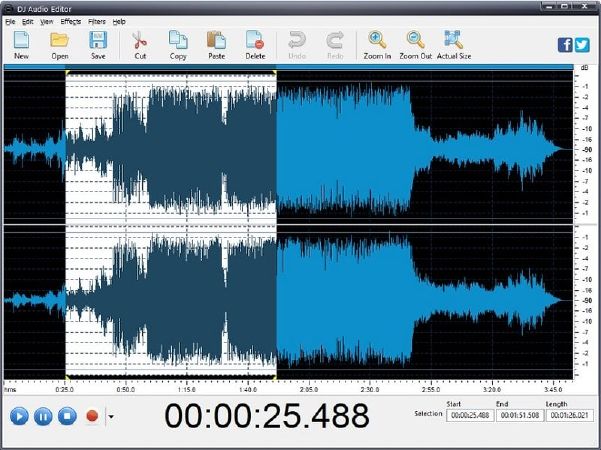 Image source: Internet

Program4Pc DJ Audio Editor is a professional audio file processing software. It allows you to perform various operations on audio files. You can create and edit audio files. It comes with dozens of amazing audio effects, such as zooming in and out, chorus, reverb, etc.
Wave Editor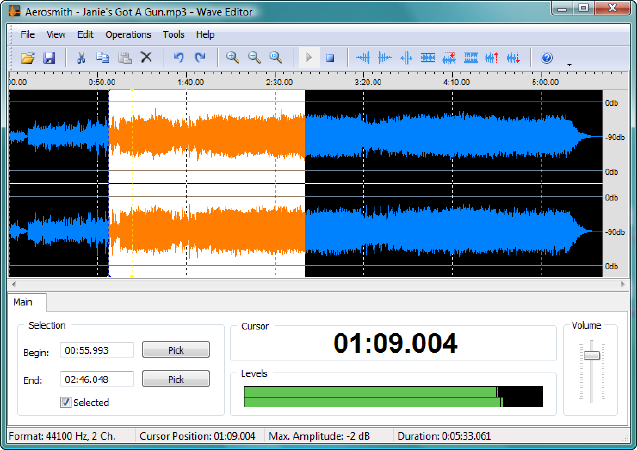 Image source: www.wave-editor.com

Wave Editor is a wave editing software, which is convenient for users to make and synthesize their favorite music. Support MP3, WMA, WAV (PCM, ADPCM, GSM61, DSP, A-LAW, U-LAW, etc.).
GoldWave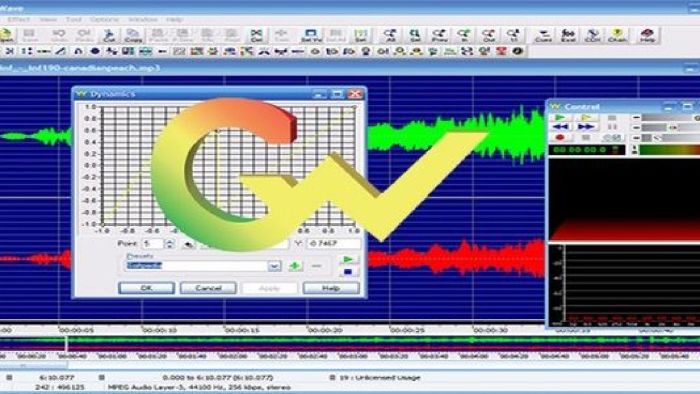 Image source: Internet

GoldWave is an audio processing tool that integrates sound editing, playback, recording and conversion, and supports editing and processing of various music formats such as WAV, AVI, OGG, MP3, APE. At the same time, GoldWave also has an intuitive, customizable user interface and multi-file processing functions, very convenient for users to use daily.
Cool Edit Pro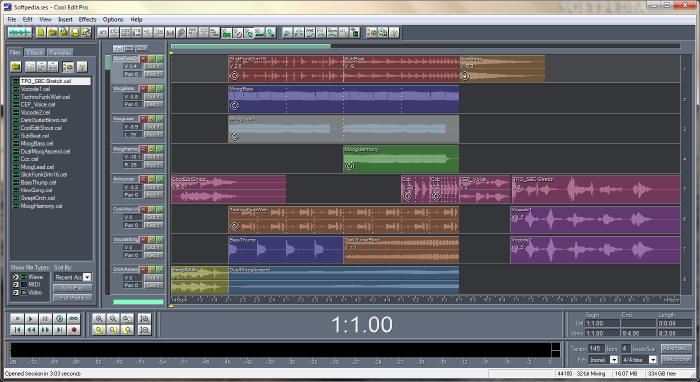 Image source: Softpedia

Cool Edit Pro is a very good audio processing and MP3 production tool. It has functions such as amplifying, reducing noise, echoing, and distorting audio.
NGWave Audio Editor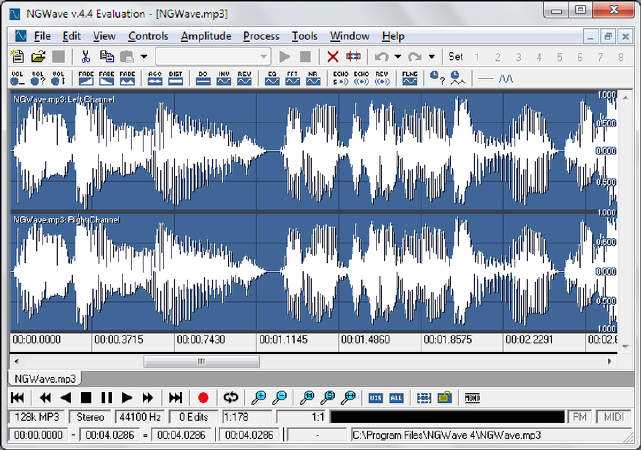 Image source: Techworld

NGWave Audio Editor is a good audio editing tool. Using it, you can accurately and quickly record, edit, and process sounds.
Dexster Audio Editor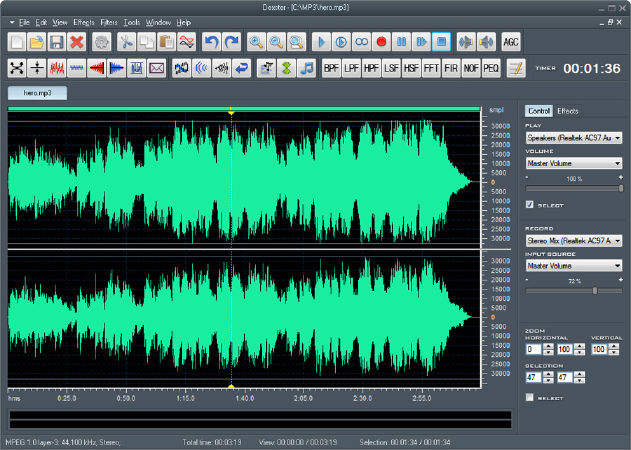 Image source: www.dexster.net

Dexster Audio Editor is a very good recording tool. Not only that, Dexster Audio Editor is also a professional audio editing software, which provides more than 20 kinds of audio effects for you to modify your audio.
Total Recorder Editor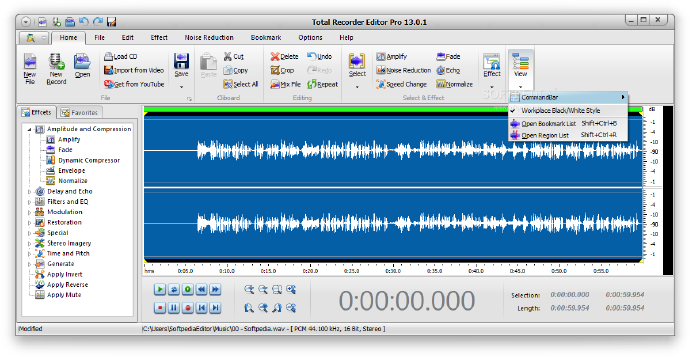 Image source: Softpedia

It is an excellent recording software produced by High Criteria Company. It has good functions and extremely rich audio sources. It maintains not only hardware sound sources but also software sound sources
Audio Recorder Pro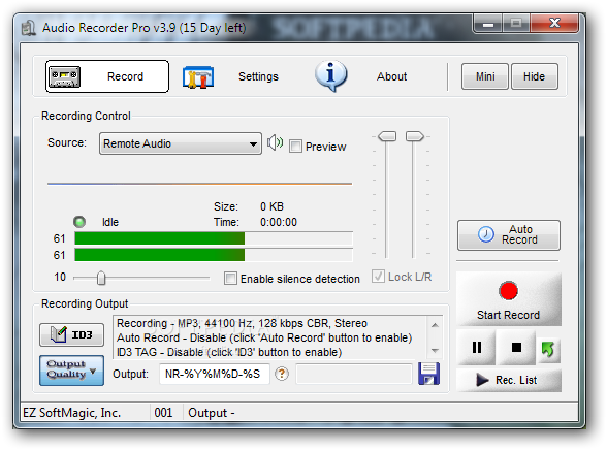 Image source: Softpedia

Audio Recorder Pro is a practical, fast and easy-to-use audio production recording tool. It can record music, voice and any other sound and save it in MP3 or WAV format. It supports recording from microphone, Internet, external input devices (such as CD, LP, music tape, phone, etc.) or sound card.
Commonly Used
Audio Editing Software
TAG: