Top reputable travel company in Hanoi
Travel is the choice of many people to relieve stress after working days or simply reward yourself for relaxing moments. Instead of self-sufficient travel, many of you will choose the prestigious Hanoi travel company to take the form of a tour. Let's explore some of the quality companies on the market today.
Hanoi Tourism Corporation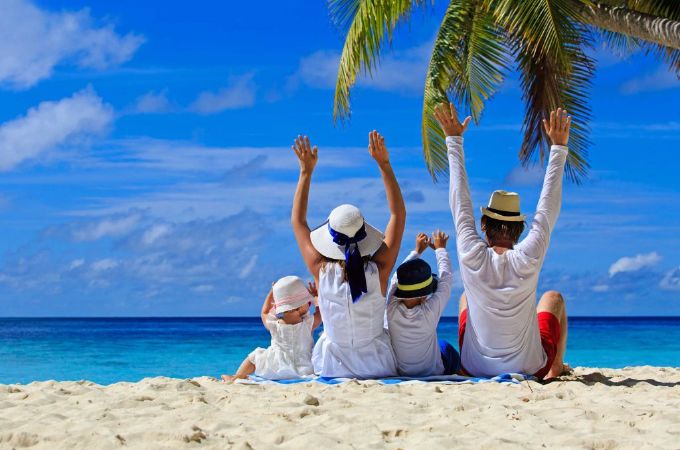 You will have a great trip with the Hanoi tourist Company

This is a State enterprise operating in the field of tourism, with more than 50 years of experience in building and looking for the best services for customers, the company has received the trust of many customers.
Here, you can totally find amazing, rewarding rides at an attractive price. Every trip is committed to safety, comfort and guarantee to bring the most satisfaction.
Contact information:
Address: No 18 ly Thuong Kiet Street, Hoan Kiem, Hanoi
Phone: 024 39726292
Fax: 024 3972 6293
Website: info@hanoitourist-travel.com
Website: vanphong@hanoitourist.com.vn
BestPrice Travel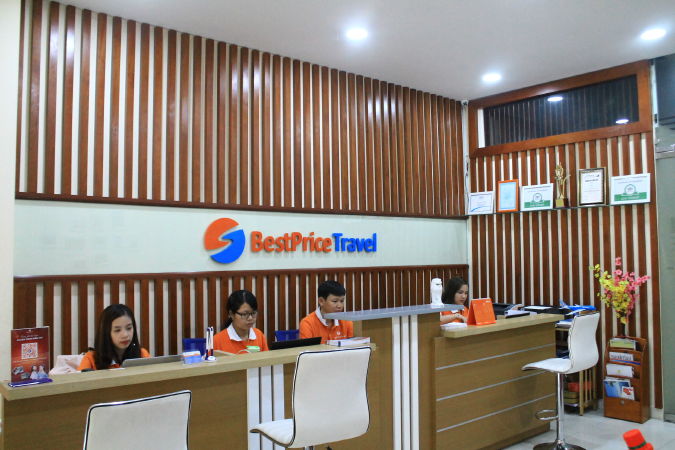 Great rides with Bestprice

Known as one of the leading companies in Hanoi to provide all inclusive travel packages. Customers just need to contact BestPrice, then prepare luggage is able to travel right away, and every other procedure has got the BestPrice lo. The company will take care of building tours, eating to rest. Especially whether you travel in the country or internationally, Best Price will satisfy your needs.
Yet, as a dealer of many airlines, when choosing BestPrice you will also get the discount on airfares, which saves you the cost. The company also commits to reimburse all costs if the tour quality is not guaranteed.
Contact information:
Website: https://www.bestprice.vn/
Address:
● Hanoi: 12A, Ba Trieu Alley (near Vincom ba Trieu), Ba Trieu Street, Hai Ba Trung District ((024) 7307 2605)
● Ho Chi Minh: 95 tran Quang Khai, Tan Dinh, District 1 ((028) 7307 2605)
● Hai Phong: No. 32, 208 Street, off, An Dong, Anyang ((024) 7307 2605)
● Phone: 1900 6505
Vietnam Booking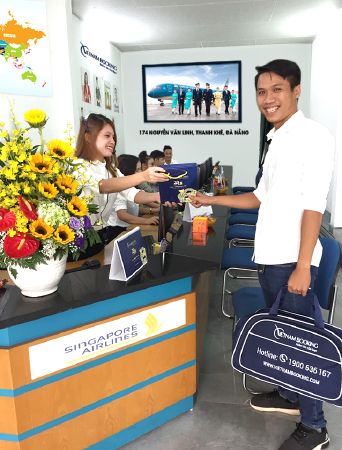 Great experiences with Vietnam Booking

Having the same size and experience, Vietnam Booking promises to bring the best service and the cheapest price for customers. Multi-year activities in the field of tourism, Vietnam Booking is not only a trust address for customers when you want to book a flight, but also a trusted address for tours.
Tours here are varied as resorts, discoveries, team,... All will be all-inclusive when you choose the company. The company also has many tours dedicated to companies and businesses to stick and increase solidarity in the company.
Cheap price, fast time is the advantage when booking tours here.
FOR MORE DETAILS, PLEASE CONTACT:
Website Booking: https://www.vietnambooking.com/du-lich
Website: lienhe@vietnambooking.com
Nationwide Consulting Hotline 24/7:1900 636 167
Fanpage Brand: https://www.facebook.com/VietnamBookingCorp/
Fanpage Travel Services: https://www.facebook.com/vietnambooking.dulich/
Head office: 190-192 Tran Quarter, Ward 6, Dist. 11, HCM City Ho Chi Minh
Ho Chi Minh Office HCM: No 164 le Thanh Ton Street, Ben Thanh Ward, District 1, HCMC Ho Chi Minh
Hanoi Office: No 30 Phan Chu Trinh, Hoan Kiem, Hanoi
Office in Da Nang: No 174 Nguyen Van Linh Street, Thanh Khe, Da Nang
Hanoi Toserco Travel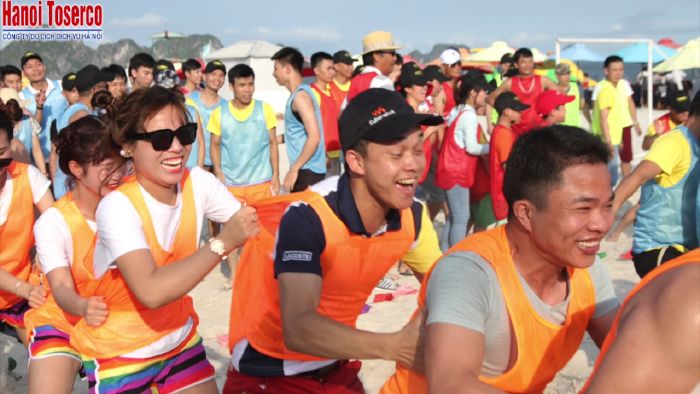 Photos of the selected tour companies here

Is a business that was established in 1988, belonging to companies with long experience in the tourism industry. Hanoi Toserco Company provides the best service quality for all customers.
Not only is it appreciated in terms of prestige and quality, this place is also chosen by customers by the professionalism of affordable prices. Customers can experience the best service, most satisfied here.
Not only that, the company also offers many different travel packages to make customers easier when choosing.
Contact information:
Address: No. 273 Kim Mã, Giang Vo, Ba Dinh, Ha Noi
Phone: 024 3726 2626-024 3726 2728
Fax: 024 3726 2571
Website: info@tosercohanoi.com
Website: http://hanoitoserco.com.vn/
Facebook: https://www.facebook.com/dulichhanoi.toserco
Vietravel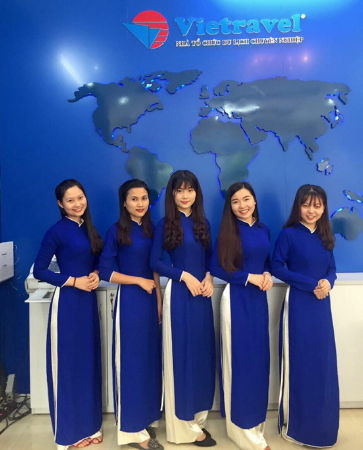 Great experience with Vietravel

With more than 20 years of development, Vietravel is a destination for many customers in need of travel. With the desire to bring the best trip, Vietravel is constantly trying to rise to receive the trust of customers.
Coming to the company, customers will have memorable trips and experiences extremely wonderful.
Contact information:
Address: 03 Hai ba Trung, Hoan Kiem, Hanoi
Phone: 024 3933 1978
Fax: 024 3933 1979
Website: vtv.hanoi@vietravel.com
Website: https://www.vietravel.com/
With the information in the article, wish you read will find the prestigious Hanoi tourist company to send trust and have a memorable tour with family and friends.
Tourism
travel agency
Hanoi
prestigious travel company
TAG: