Top 3 Beautiful homestay in Da Lat most people check in
The dream city named Da Lat has many times to make the heart of tourists stably, unfortunately do not want to be far away. Not only because here is where the "hot escape" ideal, but also the beautiful homestay to be pleased. Below I will introduce the beautiful homestay in da lat so that you can easily choose to fit your situation and your money bag.
In The Pines homestay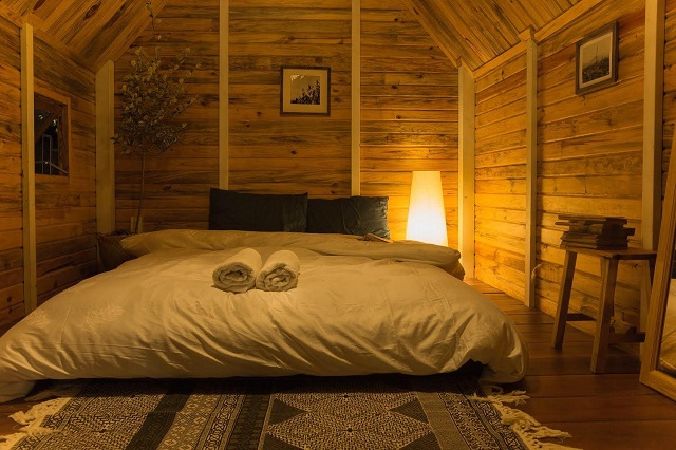 In The Pines homestay

● Address: 86 Nghe Tinh, Ward 8, da lat.
● Dorm: 200,000 VND/person.
● Private room: 400,000 dong – 600,000 dong/room.

If the Golden Valley is one of the places you will visit, it is the ideal place to stay because Homestay In The Pines Homestay is about 3km from the center on the Golden Valley. The space of this homestay is quite large, and comfortable, and a small cafe, and a homestay.
In The tree-style design, In The Pines Homestay gives us a sense of intimacy, friendliness, and also the feeling of "home". On the ladder are skilful and carefully decorated, leading to each wooden house with different styles. It must be an ideal place for those who are passionate about shooting, or "sitting on a tree" dreaming about dreaming city.
Home of Dreamers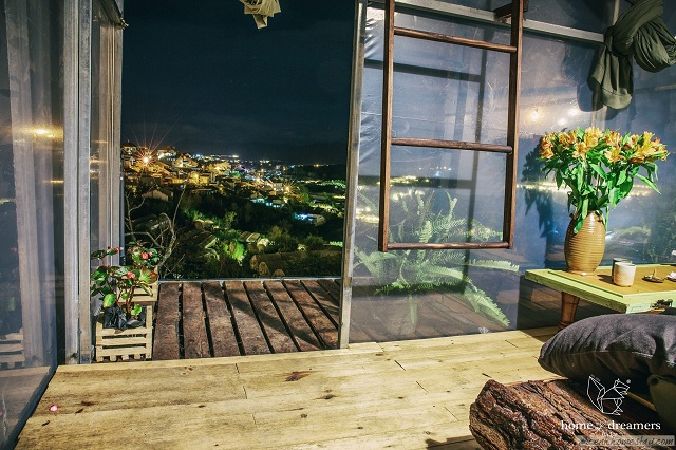 Home of Dreamers

● Address: 2/35 Nam ho – da lat.
● Phone: 096 537 7565
● Double room rates from 500 to 700,000 VND.
● Dorm room 150,000 copper.

If you are bored with the antique wood style as in the Pines homestay then this is the perfect place for you. Why? As the four-sided style is transparent and "hovering" on the back of the hill, creating a sense of novelty and attraction to visitors.
Even though the decor is not too special but still very attractive, because romance and dreaming are not comparable, I find it quite suitable for those who love peace, not too noisy the bo.
Let's Back Home - Da Lat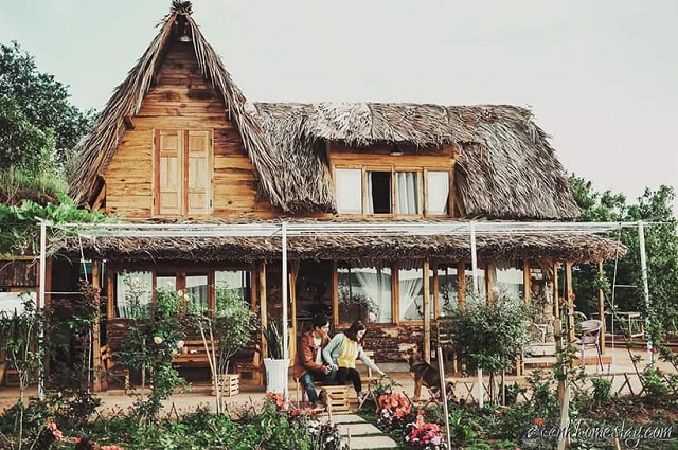 Let's Back Home - Da Lat

● Address: 96/2 NGO to Grant, Ward 4, da lat.
● Base price: 1.1 million-2 million (weekdays) The price date will change flexibly
● Phone: 0966944090

Step in here, you see true "home is the place to be, a place to love and nurture good feelings". With the design of the wooden houses in the style of Sapa, help us feel the poetic taste of "forest mountain" amid the dream of the city of thousands of flowers.
Don't worry, let's go home. Especially more suitable if you go with your group of 5-13 people or accompany your family, because Homestay is not home for rent. The Homestay is approximately 2km from the market, near Crazy House, Dinh 3, also close to many attractions, entertainment area, recreation, snack area,...
Beautiful homestay
Dream
ideal
da lat
TAG: