Top 6 Biggest casinos in Vietnam
Along with the economic integration and the opening of government trade, the casino market is increasingly expanding and becoming the "golden Land" for many mining businesses, including online and offline in our country. Now people who want to play casino people no longer have to play, no longer have to go abroad as Ma Cau to play silver anymore, because our country has licensed for some casinos operating in the territory of Vietnam. Below top 6 magnificent casinos, the largest being licensed in Vietnam to attract the interest of tourists in the country and abroad
Crowne International Casino (Da Nang)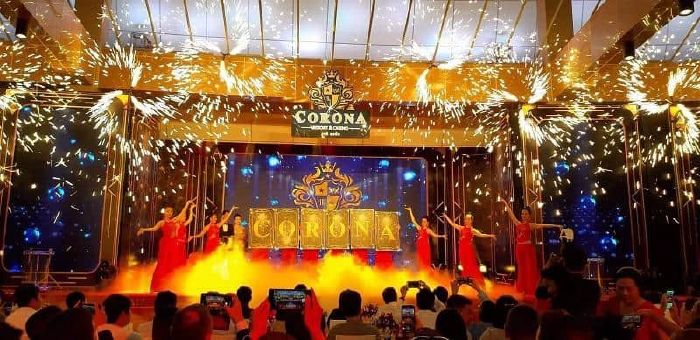 Crowne International Casino

Crowne International Casino is located in Silver Shores International Resort, on BAC My An beach, Da Nang CITY. This Casino has officially come into operation from 23/12/2009, by the international tourist and entertainment joint venture special Silver Shores Hoang dat to the investor. This casino is the place for VIP gambling mainly from China. Overall the Crowne International Casino is located at 122 Casino, 8 Electronic gaming tables and 22 divisions, which are open 24 hours daily. The Crowne International Casino consists of a main play area along with 13 VIP rooms with a total area of 15,000 m2, divided into 2 levels. The 1st floor is a fun center, including games such as electronic games, roulette, Black Jack, Baccarat and the second floor for VIP guests.
This casino was once closed from May 4 to Oct. 2010. At the time, the Crowne International Casino only built 200 of the 600 casino rooms, which were forced to rename from casino to club according to the investment license and comply with the advertising regulations, and used more split desks. In addition, Casino Crowne uses too much foreign labour force, which is at more than 1000 people.
Later, the casino was renamed Crown International Club and continued to expand another tower. Once completed, the overall project will provide approximately 1,100 hotel rooms (double current) along with many other entertainment facilities.
Casino Do Son (Hai Phong)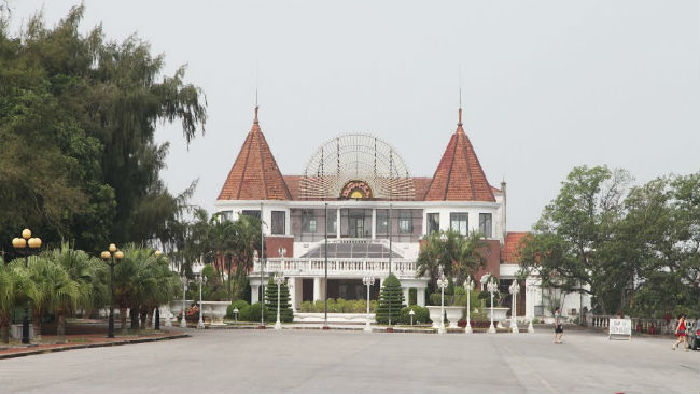 Casino Do Son is the first legal casino in Vietnam.

This is one of the first legal casinos allowed to operate in Vietnam, inaugurated in 1995, attracting a number of foreign visitors, especially the Chinese. The casino is located at the final of the 9th Mountains, also called the Ba, which is like 9 dragons to the Sea of the son Peninsula, which is named after the castle of the United States. To the present, the casino has been moved down to the son hotel, just under the Green Valley. Casino Son provides 4 main games including Baccarat, Blackjack, Roulette and Big-small with extremely strict procedures. Especially casino do son not accept people under the age of 18 and absolutely not for carrying cameras, handbags or foreign objects into the casino.
Ho Tram Casino (Ba Ria Vung Tau)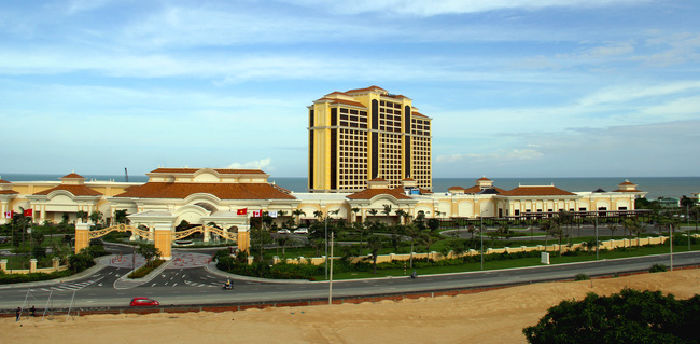 Ho Tram Casino

Ho Tram's Casino in The Grand Ho tram Strip is owned by The Asian Coast Development LTD as the investor with a total capital of more than 4 billion USD (about 92,000 billion). This is the largest casino resort complex in Vietnam with 90 tables.
Stage one of The Grand Ho Tram Strip Project opened in 2013, including 541 five-star rooms, international restaurant clusters, convention centers, casino areas, international golf courses,... Be licensed to play directly with the first foreign guest in Vietnam.
According to the plan, up to 2020, after finishing the whole project there will be 9,000 rooms standard 5 stars, 180 tables, 2,000 machines, golf courses and other recreation areas.
Phu Quoc Casino

Phu Quoc Casino

Phu Quoc Casino is located in Long Beach area, Ganh dau commune, Phu Quoc district. This location is located next to Vinpearl Land Entertainment complex, Vinpearl Safari Zoo, Vinpearl Golf course and Vinpearl Resort. Phu Quoc Casino is built on an area of 37ha, belonging to the new high-class ecological tourist area with many entertainment services, casino with 400 roulette tables, 2,000 gamblers, and 300 tables for blackjack, Baccarat and others., there is also the Convention Center, International Conference and 3,000 5-star hotel rooms. Both Vietnamese and foreigners are allowed to gamble at the new island Casino Phu Quoc. Foreigners with international passport will be allowed to access the casino on the condition that they are over 21 years old, wearing appropriate dresses and not in a state of intoxicating or using stimulants. Vietnamese citizens will be allowed to enter the casino in Phu Quoc if they meet strict conditions such as over 21 years old, proving income over 440 US dollars per month of wages (or 10 million Vietnamese dong), no money is the money,...
Nam Hoi An Casino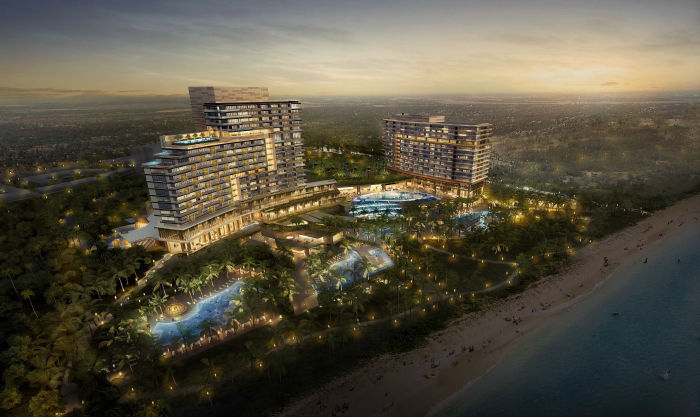 Nam Hoi An Casino

The Nam Hoi An Casino Resort complex has been invested by VinaCapital Investment fund management company in the beginning of 2016 after the joint venture between 3 units with cooperation to join the investment is Sun City, the Chow Tai Fook Group of Hong Kong and Vinacapital with a total investment of $650 million (about 14,950 billion).
In it, Sun City owns 34% of the capital at this complex through its subsidiary and achieves the project's casino management contract.
Scale of resort project has Nam Hoi An wide casino 985, 6ha including resorts, casino complexes, luxury golf courses, hotel rooms, high-class apartments and amenities included...
With an estimated total investment capital of up to 7.5 billion (about 172,500 billion) on the construction area of about 2,000 ha, this is the largest investment casino project in Vietnam to date. Currently this casino has been licensed but is still in the process of construction, is expected to be opened in the quarter 1/2019 with 140 table games and 1,000 game consoles.
Royal International Gaming Club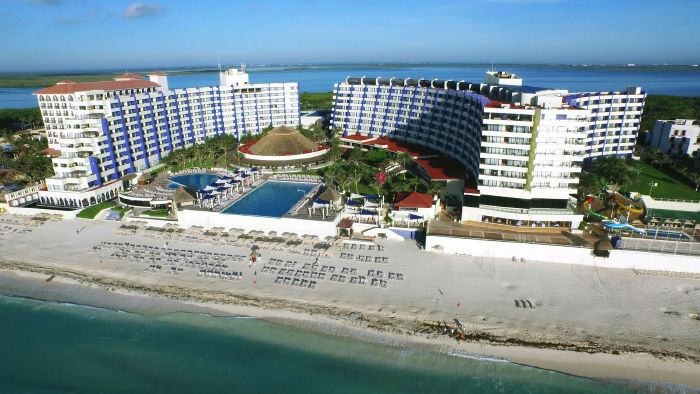 Royal International Gaming Club

In Ha Long City, Quang Ninh province currently has a unique casino operation and is only available for foreign visitors as Royal International Gaming Club. This Casino is invested by the Royal International Corporation, which is put into operation since 5/2003.
Royal International Gaming Club is oriented to become the 3rd largest casino resort in Asia after Macau and Resorts World Genting with a scale of 4 floors, a total floor area of 9.400 m2, offering approximately 70 seats and 18 table games. The main floor games lounge and the ground floor gambling lounge are open 24 hours daily.
Casino
Casino
the largest in Vietnam
TAG: