Top 6 Famous attractions in Saigon District 1
If you have come to Saigon, you will find extremely overwhelmed with the bustling city, with many markets, shopping malls, walking Street with many famous tourist resorts that go to the three regions of the country who know. Coming to District 1 has been famous as the dining area, attracting a large number of tourist visitors each year thanks to the presence of many famous attractions, gradually the symbol of Saigon City.
Nguyen Hue Walking Street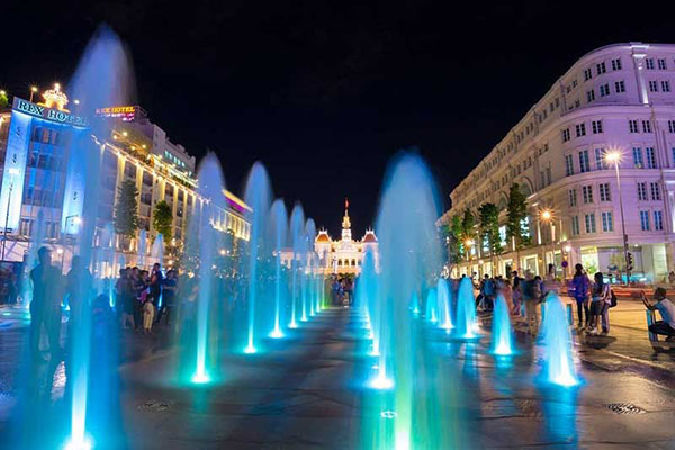 Nguyen Hue Walking Street

Nguyen Hue Walking Street is a large square, youth often focused on the area, organizing activities, entertainment, dating create a playful atmosphere. Here you will enjoy the Du CA music, weekly music shows or luxury cafes with beautiful views to see the walking street from the high buildings. Along with the water Music combines artistic light.
Ben Thanh Market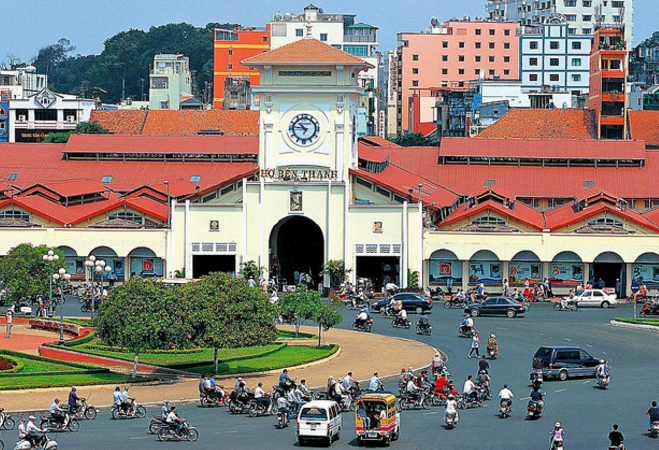 Ben Thanh Market

The place of many traders, let go, but also where many foreign tourists visit. Born since the beginning of the 17th century Ben Thanh Market has witnessed the change past the present is the place to focus traditional dishes, with specialties from three domains. Large area with plenty of food booth, thick slippers, accessories,.... you spoiled for choice when you come here.
Notre Dame Cathedral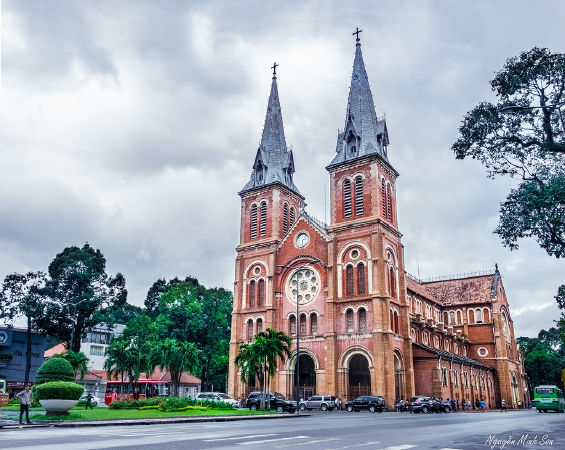 Notre Dame Cathedral

Nearly 1 decade has been built in the French through the years, but retains the original architectural features, attracting many domestic and foreign guests. The church with a unique, sophisticated design with wall covering around, all built with red bricks and without Moss, despite its long lifetime.

Address: No. 1 Paris commune, Ben Nghe Ward, District 1, Ho Chi Minh City
Independence Palace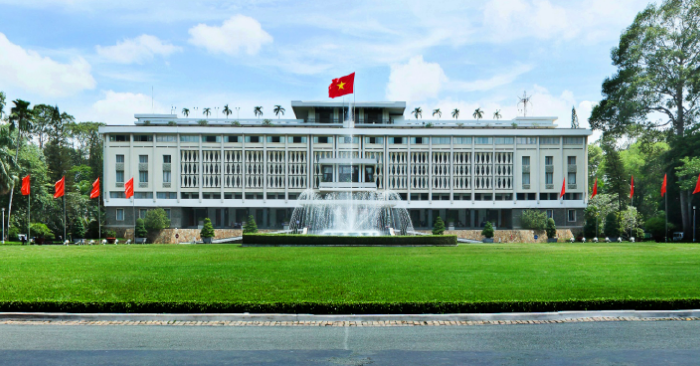 Independence Palace

The Independence Palace is known for various names such as Norodom Palace, the governor's palace, Reunification Palace and Reunification Palace, unified Hall. Dinh not only has historical significance but also has typical architecture of Vietnam from the Decade 60. With many historical monuments, with the vase paintings of the 15th century, the country village of Vietnam in 196, tanks, helicopters... Attract a lot of guests outside of the country.
Central Post Office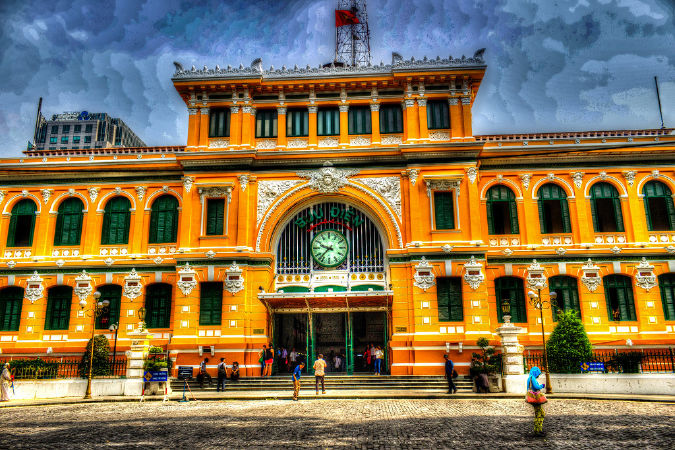 Central Post Office

The city post office was built in the European architectural style with features such as domes, the glass door and the front of the building decorate each rectangular box, on which to enroll the inventor of the electricity and electricity industry It is also designed the main hand architect Gustave Eiffel – who designed the most famous Eiffel tower The world!
Bui Vien Street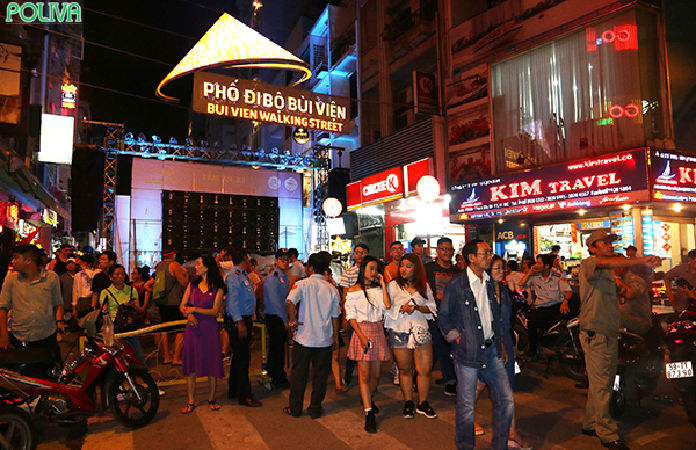 Bui Vien Street

Known as the West Street by the people set by the ceremony it attracts quite a lot of foreign visitors with many features of neighboring countries. Most of the shops here are designed in small pub style, with a lot of hotel restaurants. The most beloved beverage is beer, only when you sit and sip a beer overlooking the surrounding streets is also enough to dispel the tension of life.
Famous attractions in Saigon District 1
District 1
Saigon District 1
TAG: