Top 6 Beautiful pagodas in da lat that you should drop by
Dalat is known as the city of thousands of flowers and is the place for artists to be inspired to make poetry, music and artistic paintings very famous at home and abroad. Besides, in Da lat, there are many sacred pagodas with beautiful architecture and quaint. This article brings out the top 6 beautiful pagodas in Dalat, please take a look.
Linh Phuoc Pagoda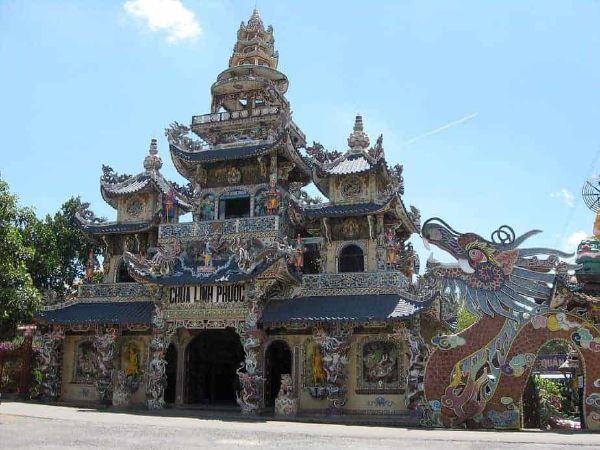 Linh Phuoc Pagoda

Linh Phuoc Pagoda, aka ve Chai Pagoda because of its architecture, is made up of pieces of porcelain and faiths. Linh Phuoc Pagoda has a huge and impressive architecture with the worship of 108 statues "Thien Phu Thien" with the statue of the bodhisattva concrete placed in Vietnam's tallest house. In particular, the temple also has a large statue made from 12000 beer bottles, up to 50m long. This is truly a unique construction, attracting very crowded visitors.
Truc Lam Zen Monastery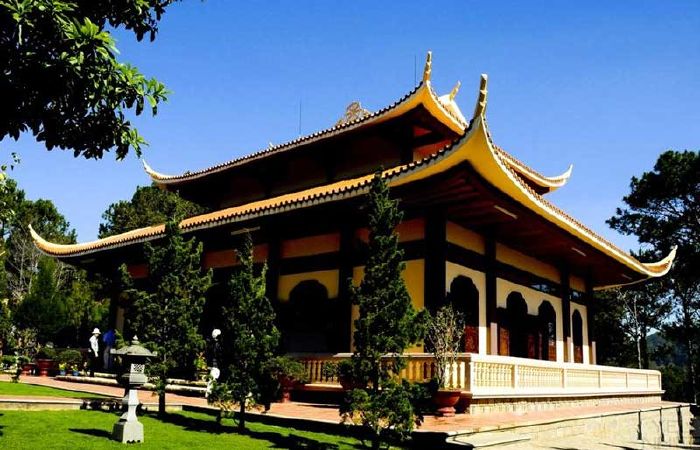 Truc Lam Zen Monastery

When referring to the temple in Da lat, you can not ignore that is Zen monastery Truc Lam. This can be said to be a temple with the most beautiful architecture in Dalat. With the frame of the Dragon Pagoda is planted with many trees and flowers to bring tourists to the peaceful feeling, natural self. From the temple you can also step over 140 stone steps and cross the green pine forest to reach the lake Lam to see the beautiful photo check-in.
Linh Quang Pagoda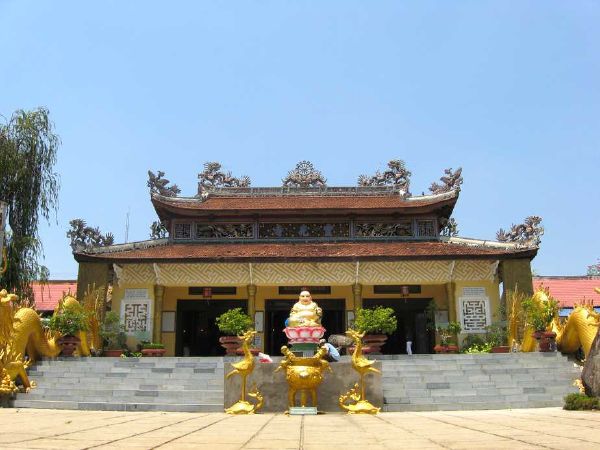 Linh Quang Pagoda

Is known as one of the temples in Dalat with unique architecture, the most oriental identity. The pagoda is built in the ancient architecture with curved roof, on the roof is fitted with pieces of vibrant color in the shape of Long, unicorn, Quy, Phung. The temple was built in 1931 by the Venerable peace. Later the temple was recultivated several times in small scale. Linh Quang Pagoda is known as the First family house in Dalat.
Quan am Pagoda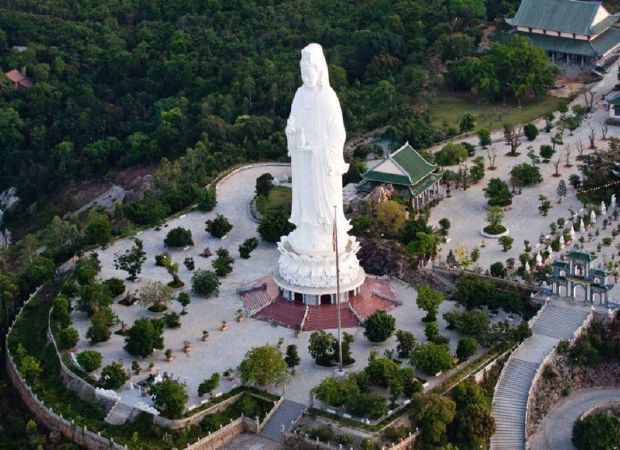 Quan am Pagoda

Also one of the famous pagodas in Da lat, the annual Quan Yin Pagoda attracts a lot of tourists to visit and give incense. It is very famous for its golden Bell flowers. Especially when tourists visit the temple offering Huong Buddha will be beautiful and meaningful calligraphy master letters. In the temple are also cultivated a lot of flowers such as Hydrangea, Rose, Hong Ri, cannon, Mimosa,... Along with that is a garden of orchids, large orchids and most beautiful da lat
Linh An pagoda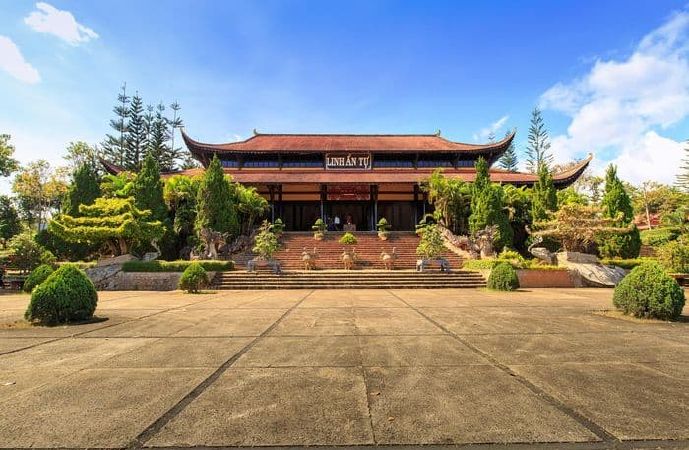 Linh An pagoda

Linh Hidden Pagoda is a beautiful temple built in Nam Ban, Lam ha, close to Elephant Falls Scenic area. From the city center to the pagoda about 27km. The spirit is many people like a 2nd Truc Lam Zen Monastery in Dalat. The pagoda is located in a peaceful, tranquil atmosphere, away from all the hustle and bustle of the city. Besides being combined with the magnificent elephant Falls, gives visitors a rare sight to see.
Thien Vuong Co Sat pagoda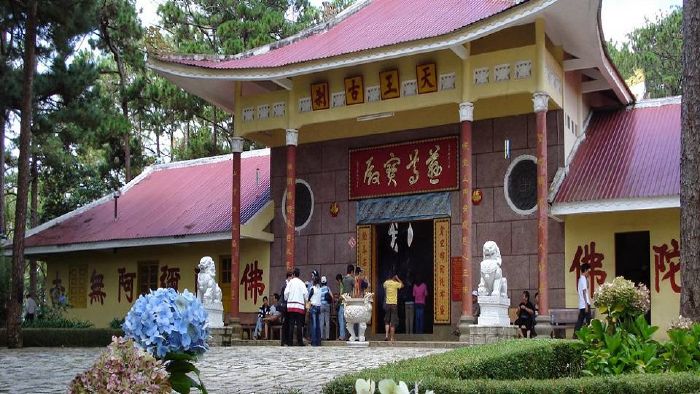 Thien Vuong Co Sat pagoda

Thien Vuong Co Sat Pagoda is also known as Temple Pagoda. The temple is located at Mimosa Street, Ward 10, da Lat city. The temple is rich in Chinese design. You can clearly notice this as soon as you step into the temple. The first time of Emperor of the ancient kingdom was the compassionate power. In the center of electricity is placed a large Maitreya Buddha statue, with a height of up to 3m and 4 statues of the four grand Uranus in two sides and a statue of good-evil with great size.
dalat
pagodas in da lat
Beautiful pagodas in da lat
TAG: