Top 10 must-watch Korean dramas featuring the LGBT community
LGBT dramas (stands for Lesbian, Gay, Bisexual and Transgender) have always been a film genre that is hard for most South Korean filmmakers. As you may know, in the majority of Western countries have been gradually having positive changes in terms of LGBT people in particular and the LGBT communities in general, as they begin to implement the specific laws protecting LGBT people. Moreover, in Western countries – where are considered paradises for LGBT people by accepting same-sex marriage. In most Eastern countries, especially the Republic of Korea,on the other hand, there's an enormous discrimination for LGTB people and people of the LGBT community. Therefore, film-making on the LGTB topic in this country really has a lot of obstacles and hardships and must accept mixed reactions from the audience. But it can't stop Korean film industry from making many great LGBT dramas. Are you looking forward to knowing how Korean LGTB people are living in a conservative and strict society? Do you care if they can obtain happiness or not, please take a glimpse at the top 10 most watched Korean dramas featuring LGBT community.
Method (2017)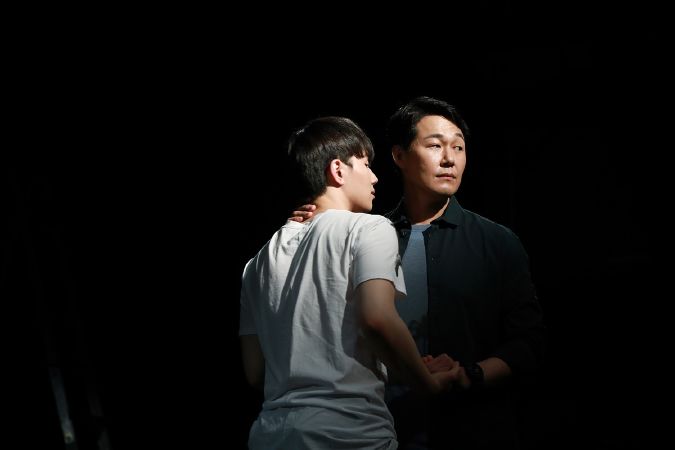 [media=https://www.youtube.com/watch?v=RW6jVoZwgik]
"Method" reveals a complicated relationship of a young singer Young Woo (Oh Seung Hoon) and a senior fellow actor Jae Ha (led by Park Sung Woong). As he himself entangled in a small scandal, Young Woo agrees to take part in the screenplay to regain his fame. In that play, Young Woo's given a gay role, with many love scenes alongside by a senior fellow actor.Nevertheless, the man who is starred together with Young Woo is Jae-Ha (by Park Sung Woong), a talented actor who always gives his best with the every character. Because of the opposition in the style of work, the pair frequently have arguments. But also from the controversy, Young Woo feels attracted by this handsome, mature, and interesting man. From taking acting as a stroll, Young Woo is getting more serious, more than just to receive the encouragement and recognition of the senior fellow. About Jae Ha, he has also had a feeling for the young boy, but he thinks it's just an emotion from his role play. Is he unable to overcome social opinions or his love for Young Woo not big enough?
The pair, Park Sung Woong and Oh Seung Hoon have made the audience from surprised to admired feelings to follow the stages of their love story. The drama has an ''unfinished ending'' with hauntingly beautiful love story that is well-suited with the film industry in particular and in Korean society in general.
A Frozen Flower(2008)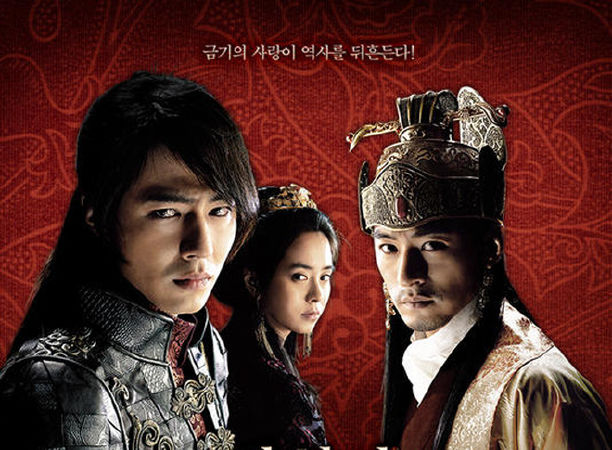 A Frozen Flower - Trailer

In 2008, Frozen Flower became a blockbuster of the Korean film industry, breaking many records of the ticket box office at the time, and causing lots of debate. The film revolves around a love triangle between the Emperor (Jo Jin Moo), the Empress (Song Ji Hyo) and the captain of the guards (Jo In Sung), based on a true story of Emperor Koryo.
The Emperor and the captain of the guards had many years of emotional affection. But in order to have kid for successor purpose, the Emperor ordered the captain of the Guards-his lover replacing himself to sleep with the Empress. After several times taking the Emperor's order, the captain and the Empress fell for each other. This love triangle relationship from the beginning had been a wrongdoing and the tragedy for the next generation would be inevitable.
The film is costly invested with full of emotion of homosexuality people such as jealousy, passion and hatred. When the film premiere launched, it received several criticism by exposing many naked scenes of actors. However, ''Frozen Flower'' is still a great milestone in the career of three main actors.
The Handmaiden (2016)
The Handmaiden Official Trailer

Being inspired by the novel ''Fingersmith'' by British author Sarah Waters, The Handmaiden is greatly impressed with the fascinating and mysterious details about the love affair of the two women. Having transposed the story to 1930s-era colonial Korea and Japan, the film revolves around four main characters: Hideko (Kim Min-Hee)-daughter of a noble Japanese family, Sook Hee (Kim Tae Ri) – an orphan girl who makes a living by pick-pocketing , Count Fujiwara (Ha Jung Woo) – who is fraud to access the upper class , and Kouzuki (Jo Jin Woong) – the evil uncle of Hideko. With an ambition to take over Hideko's wealth, Fujiwara hires Sook Hee as a maid for the noble woman to encourage her to marry him. However, the plan begins to turn when Sook Hee's feelings arise with her master.
The King And Clown (2005)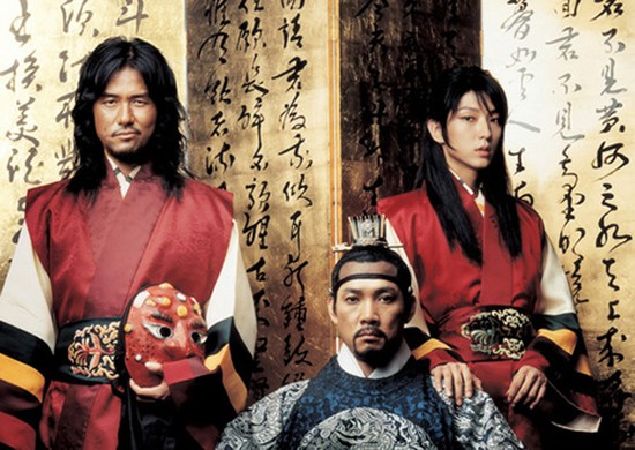 The King And Clown - Trailer

Released in May 12,2005, King And Clown is one of the rare Korean film productions that contains gay content and is warmly received by the audience.
Being transposed in the late 15th century, Jun Ki starring as Gong Gil – a clown with a beautiful face and slim body like a girl. Forced to do tricks to preserve his life, Gong Gil and his friend Jang Saeung are unavoidably involved in a game of power that is extremely cruel and bloody. There grows a special love affair between him and the Emperor Yonsan – an evil and ruthless ruler. In the end, when they both realize that the imperial palace is not a place where they belong, this time everything seems to be too late.
Two Weddings and A Funeral 2012)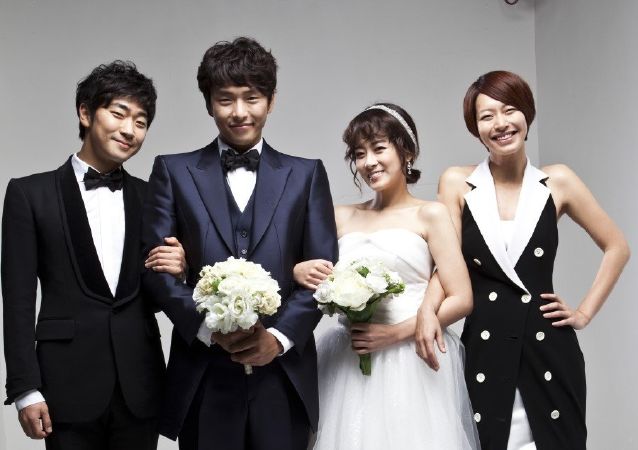 Two Weddings and A Funeral - Trailer

This film is considered to be a strong voice of the LGBT community as the content contains many insightful messages about gender equality.

The film is about a bisexual couple, Kim Min Soo - a gay and Ruy Hyojin - a lesbian. In order to conceal their sexual orientation, the pair decide to get married by a fake wedding to fool their family and social criticism . However, after marriage, the two decided to live their true gender despite of remaining in the marriage as a ''camouflage''
Night Flight (2014)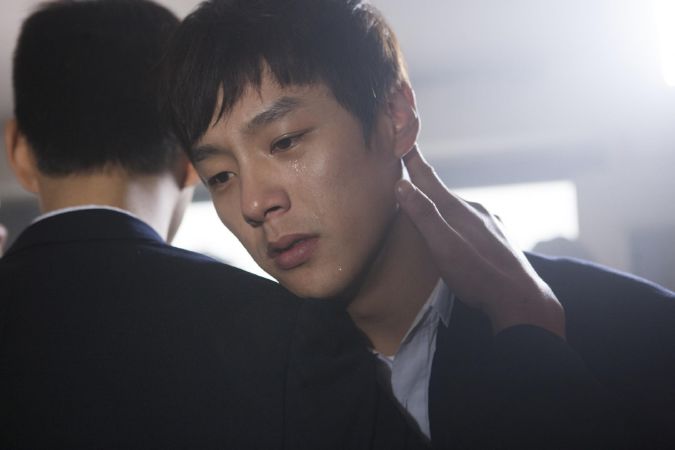 Night Flight - Trailer

Night Flight is not simply the story of the love of the teenage boys, it is also the past stream about friendship, love, education, social-grade discrimination, even unkind opinions about the LGBT people. The film clearly illustrates the ruthlessness of human, the poor behavior of the people who are disrespectful with sexual orientation of others. At the same time, it is about fear, pain and desires to be themselves, they hopelessly await normal people to accept them because of who they really are.
The night flight tells a story of three teenagers with different life, personality: Yong-Joo-an excellent student who always tries to get a good result of obtaining access to Seoul National University but he must always hide he's gay, Ki-woong-a bad student, who is good at bullying at school and Ki-taek-a big fan of comic , a person of few words and cranky. The triple are friends, but when Ki-woong is at high school, he joins the Seong Jin gang. Since then leaving the pair Yong-joo and Ki-taek. While Yong-Joo has always defended Ki-taek (who is being bullied at school), Ki-Woong is only standing out, which makes the two farther away from each other. In an unexpected meeting, Yong-joo and Ki-Woong resume his old friendship, and he also advises Ki-woong to leave the school gang and the two become more intimate. But things begin to be get complicated when Ki-taek discovered Yong-joo a gay, he betrays his close friend by revealing to everyone that Yong-joo loved Ki-woong for years,he discriminates Yong-Joo and joins the Seong-Jin gang.

Night Flight is not only a huge attack on the discrimination and judgment against the lives standing on the edge of the society, Besides, it shows not only an insightful story of strong love but also fills with romance and tenderness. Of course, with just one film can not change many things, but when we try to sympathize people around us by heart, like the way this film tries to apprehend, even a little bit, at least that would be a great hope.
In My End is My Beginning (2013)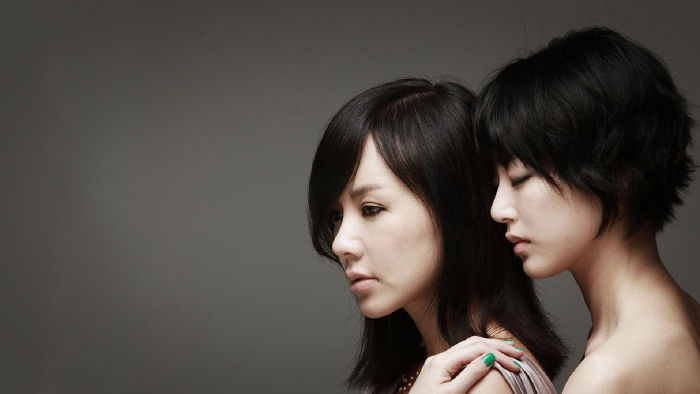 [media=https://www.youtube.com/watch?v=Vfc3vdyl9Ek]
In My End is My Beginning - Trailer

The film is about Jung Ha, a woman who always wants to live a normal life like everyone else: stable job, happy family. Jae In – her husband is opposite, he is a novelist and always eager to change his simple life. Jung Ha's life seems to be reversed by her husband's death, and she also discovers her husband cheating her for a long time to love her high school friend Naru. In the funeral of Jae In, Naru arrives and she's begging Jung Ha to forgive and express her wishes to live together. As an unexpected love affair, Jung Ha and Naru come together, beginning lesbian relationship in emotional confusion, between love and hatred.
No Regret (2006)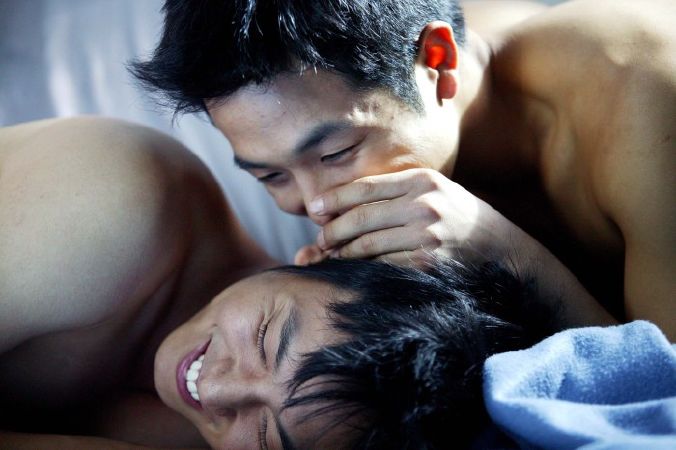 In My End is My Beginning, 2013 Trailer

"No Regret''was released in 2006 and was the first film directed by Leesong Hee-IL, based on his own romantic short story (Good Romance). No Regret is considered to be the "South Korea's true gay topic"film and also the first film to be directed by a filmmaker who is openly gay man.
The film is about Su-min, a boy who is 18 years old to leave the orphanage. As there is no money to pay tuition fees for the school, he travels to Seoul and does many different jobs for a living. After being expelled from a factory, Su-min finds a new job at a bar. The bar's owner does not like to hire him because he knows when waiters are openly gay man, they often leave with guests when they have feelings. Su-Min believes it will not happen to him, but one day, he bumps into Jae Min, an old acquaintance, and then they fall in love with each other. However, the love affair of the couple is not going so well when the family knows. To be able to come together, the couple must go through many obstacles and hardships.
A Girl At My Door (2014)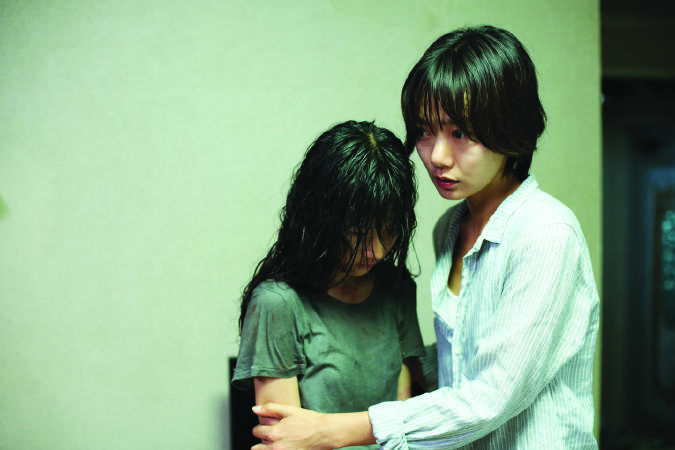 A Girl At My Door - Trailer

"The Girl At My Door" is a lesbian film with the participation of the beautiful women- Bae Doona and the child star Kim Sae Ron. Bae Doona's starring as Lee Young Nam, a police woman is transferred from Seoul to work in a quiet coastal town. She meets Do Hee (Kim Sae Ron) here, a 14-year-old girl with wounds on her body and soul. Being moved by Young Nam's great protection & assistance, Do Hee gradually loves and wants to become a version of her. But there is a thing, Young Nam absolutely don't know the horrible memories that the little girl Do Hee has suffered and the mysteries revolved around her.
Bungee Jumping of their Own (2001)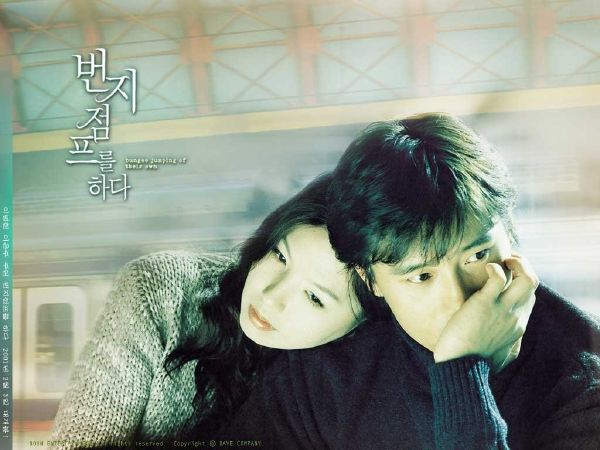 Bungee Jumping of their Own - Trailer

It is possible to consider ''Bungee Jumping of their Own'' the opening of series of gay love dramas in South Korea. Released in 2001, the film starts with the mere male-female love story between In Woo (Lee Byung Hyun) and Tae Hee (Lee Eun Ju). This couple's passionate love has not been long before Tae Hee has an extreme deadly accident and leaves In Woo when the pair are still too young. After 17 years, In Woo gets married and has a daughter. He becomes a teacher and also eventually changes himself to forget Tae Hee's death. When all seems to be peaceful, the appearance of his student Hyeon Bin (Yeo Hyeon Soo), once again makes his life being turned upside down. Because he is too similar to his lost lover. No matter how In Woo has done everything to deny the truth, to escape the unreasonable love triangle with Hyeon Bin, the strange emotions he has for this boy are more and more flourished. Rumors about the unusual sex of a teacher In Woo also begin to spread throughout the school, the schoolboy Hyeon Bin has also gradually felt like In Woo and even Hyeon Bin abandons his present girlfriend to pursue his gay love affair.
gay movies
korean gay movies
best korean gay movies
gay movies worth watching
best korean gay movies
TAG: