The 6 best camping sites in da Lat
You are a camper who would like to travel a place to camp with friends, then Dalat is a perfect choice. Because it is blessed by nature for the cool, pleasant climate, along with the pine forests of thousands of cool greens. To have a great camping night then the campground venue is also what makes you think. In this article I will introduce you to top 6 most ideal camping sites.
Tuyen Lam Lake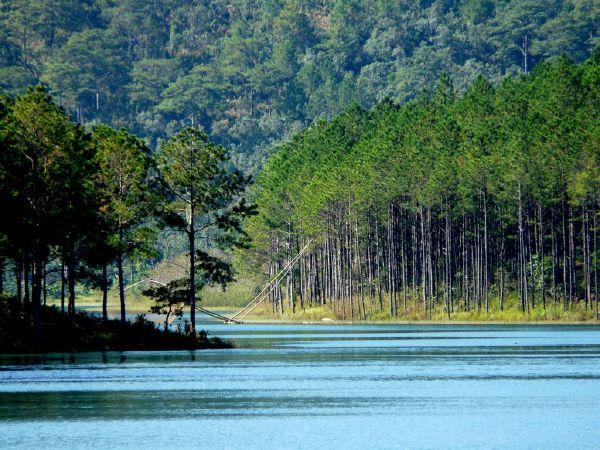 Tuyen Lam Lake

Tuyen Lam Lake is the ideal place for relaxation because it is beautiful scenery, mountains of hung son thuy friendship. Not just camping but when you come here day you can even have exciting experiences such as walking in the green pine forest, boating,... Especially when camping here after a night of fun with friends, in the early morning you look out over the lake will be like a place in the foreground by the faint mist on the water and the cold weather will make you memories never forgotten.
Langbiang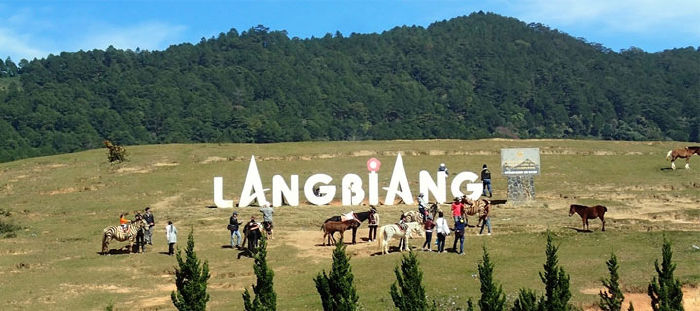 Langbiang

Langbiang is a location that many young travelers love camping here. To get to the campsite you can run a car up to the place or send the car below for safety and walking up also very interesting. When camping here because the mountains are quite high, the climate here is also much cooler than the center, so you remember to bring warm items to keep your body warm at night.
Cu Lan Village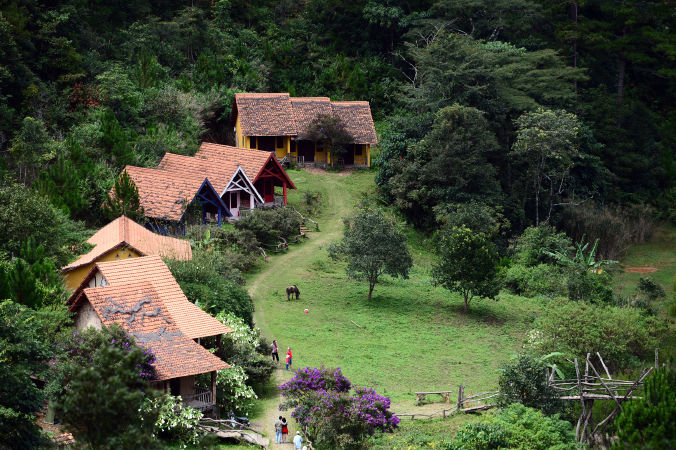 Cu Lan Village

Cu Lan Village is set amidst a large pine forest, a lot of tourists are known by the traditional design of the typical home seating of peoples. Not only that when you come here you will experience recreational services such as a state-of-the-world ride through the small trails and beyond the exciting streams, archery, passing the bridge... This is a place for camping because you can just visit the lines of Vietnamese people to play interesting games and it is important to camp overnight in the pine forest.
Dan Kia lake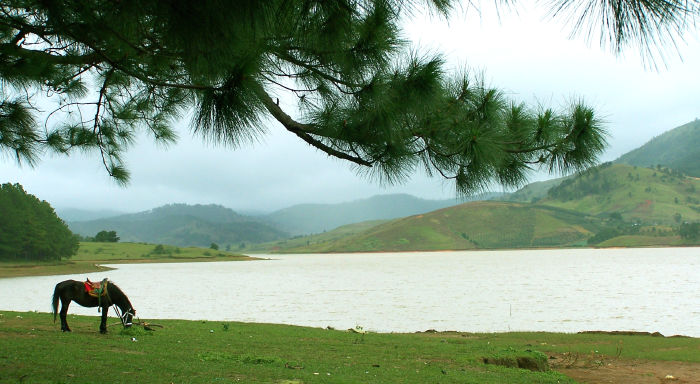 Dan Kia lake

Dan Kia Lake is a location known to the lesser. Because few people know so when you come here can create a quiet space, avoiding the hustle and bustle of the city. The feeling of camping next to a lake behind the pine forests, dark to burn a pink fire with friends sitting chatting in the cool weather of da lat is nothing more magnificent.
Hòn Bồ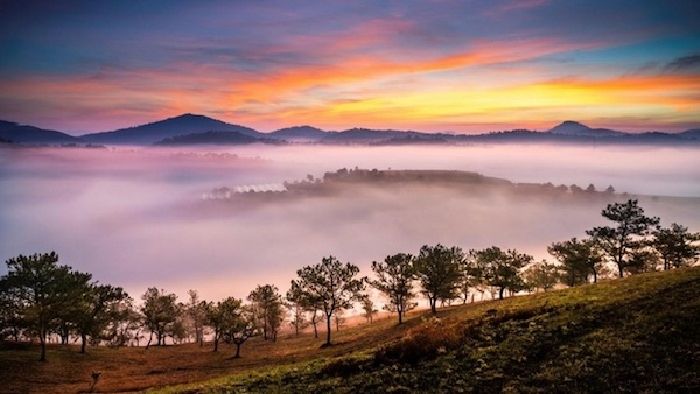 Great view of the city at the Hon Bo

Hon Bo is a very beautiful camping point because camping here at night you can see the gardens planted with vegetables, brilliant flowers with sparkling lights of magic. Not only beautiful night but the morning here you will be feeling like you are lost in the foreground with the dense dew only to reappear the high mountain chop. With easy access to the campground area, this place is suitable for groups with many female friends.
Pinhatt
Pinhatt

Is a panoramic camping location of Tuyen Lam Lake and Da Lat city. If you are a virtual photography photographer, then this is a perfect location, because you can have a lot of nice views to take photos comfortably. This is also a relatively new location, so few people have to camp so camping to camp this is a good choice.
dalat
camping sites in da Lat
Da Lat Tours
TAG: