Top 6 Beautiful tourist attractions in Ninh Binh
Ninh Binh is one of the provinces to have beautiful romantic, wonderful and natural scenery of the gift of nature in Vietnam. Ninh Binh is also a very familiar name for those of you who love to travel beautiful natural places without a lot of human immersion. In the article below I would like to give the top 6 beautiful tourist attractions in Ninh Binh you see them.
Tam Coc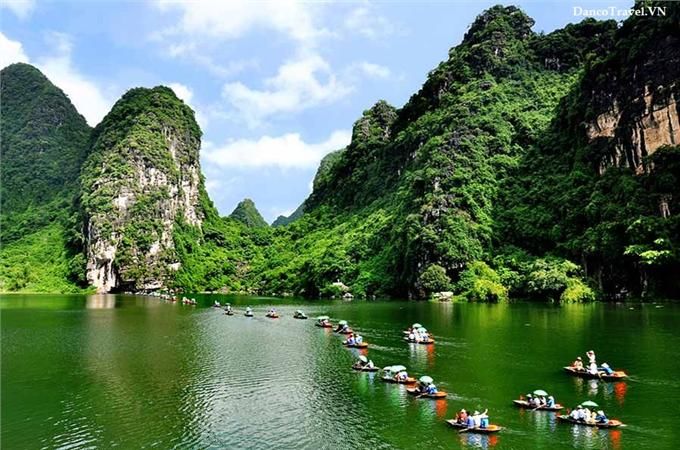 Tam Coc

Tam Coc is also known as Tam Coc Bich Dong. Located in Ninh Hai commune, Hoa Lu, Ninh Binh. As a name most known to tourists when mentioning Ninh Binh tourism, when coming here you will be sitting on the canoes drifting along the calm water and watching the charming scenery, here you will be going on a beautiful and interesting cross-water tour. When you go to the mountain, you can visit Bich Dong Pagoda, there are also many tourists from everywhere who come to burn incense.
Dance Cave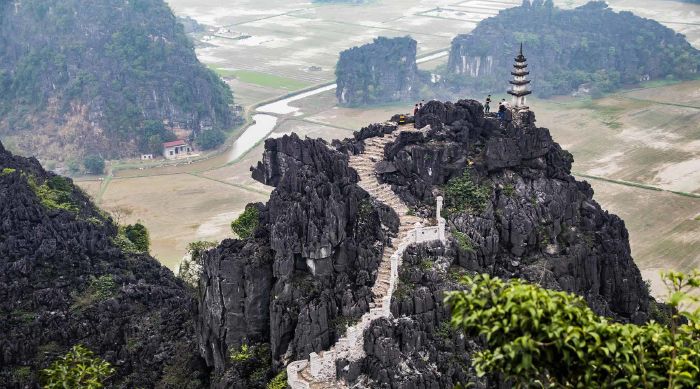 When coming to Mua Cave, you will experience the feeling of being zoomed in the Great Wall, because it is built a road to the mountain temple is the stairs stretching from the foot to the top. From the top of the mountain you can see the immense fields below with small boats floating on the still water. This is a place not known by many tourists but make sure to come here to Dance Dance will not make you disappointed.
Am Tien Cave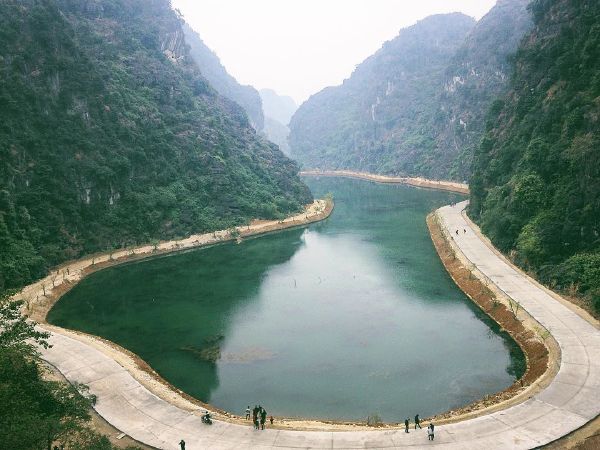 Am Tien Cave

Am Tien Cave is also known by many people as Tuy Tinh Tinh Coc. With its four-sided terrain is a cliff appearing in the middle is a large lake creating a beautiful cup. The landscape here is quite sad and separate from the outside so that's why it is called Great Love Coc. This is an ideal place for you to immerse yourself in the fresh nature after stressful working days.
Phat Diem ancient church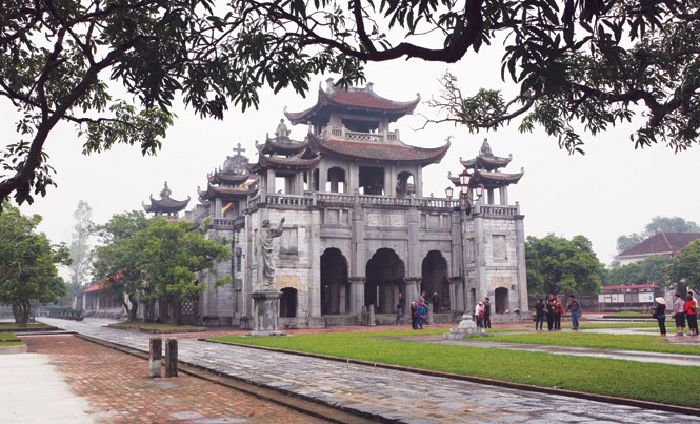 Phat Diem ancient church

If you are the first time you come here surely you will not know this is an old church, but you will think this is a temple. Because this church was built in the ancient Vietnamese architecture very much like a temple. According to some information, the church was built and completed from 1875 to 1898. This is also the church with unique architectural design and oldest in Vietnam.
Bai Dinh Pagoda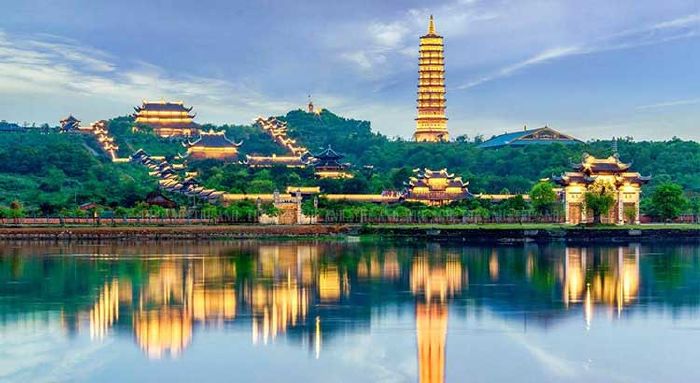 Bai Dinh Pagoda

Bai Dinh pagoda can be said to be the pride of the people of Ninh Binh because it has set many Vietnamese records such as having the largest, tallest and heaviest bronze Buddha image, the temple with the largest well, many stone statues are the most arrogant, the largest Common Rose, with the largest set of three statues ... this is truly a place worth visiting when coming to Ninh Binh.
Hoa Lu ancient capital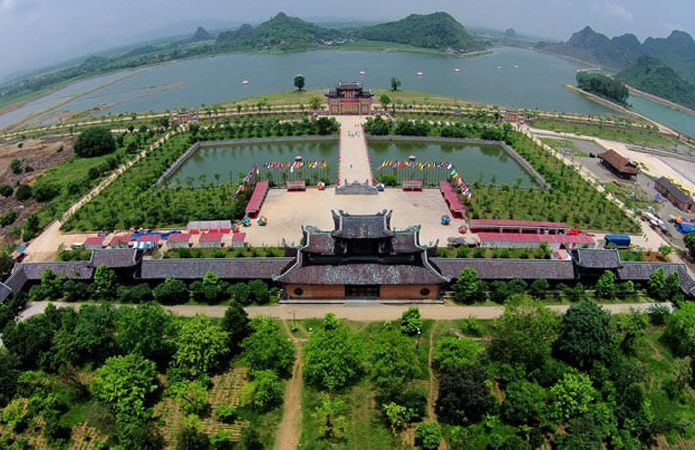 Hoa Lu ancient capital

Hoa Lu ancient capital is a particularly important national monument of Vietnam recognized by UNESCO, located in Truong Yen commune, Hoa Lu district. Dating back more than 1000 years, this place also contains many historical stories of many eras in Vietnam. At present, Hoa Lu ancient capital is one of the places visited by many tourists who love Vietnamese history.
Ninh Binh
the destination of Ninh Binh
visit Ninh Binh Tourism
TAG: