Top 10 world-class natural and cultural heritage landscapes
The world's top ten cultural and natural heritage come from around the world, documenting the circumstances of living and religious development at the time, or leaving a mystery hard to solve. These world heritage sites are prized for outstanding artistic or archeological significance and represent a unique artistic achievement. Currently there are thousands of world cultural heritages, including 213 natural heritage sites. Let's take a look at the top ten natural and cultural heritage landscapes in the world.
Iguazu Falls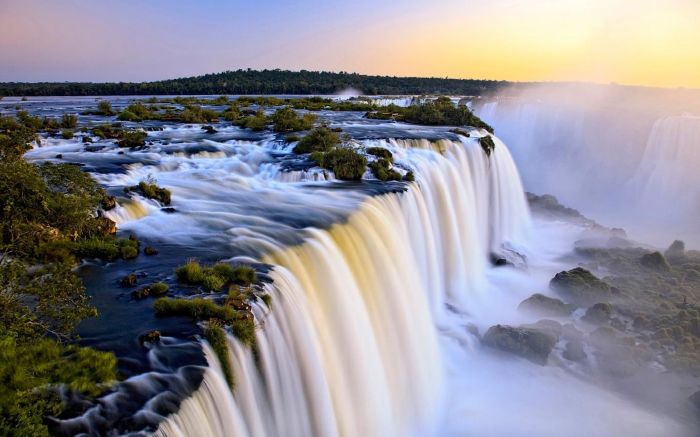 Located at the intersection of Argentina and Brazil, the Iguazu Falls are one of the three largest waterfalls in the world. It has a margin of 2 kilometres and averages 1.3 million liters of water flowing per second.
Yellowstone National Park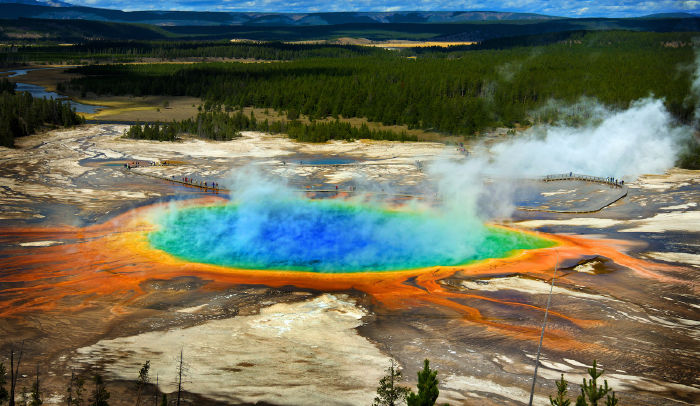 Established in 1872, Yellowstone National Park has a vast geothermal area with many hot springs and geyzer. The park is known for its wildlife, covering nearly 60 species of mammals such as gray wolf, Gray bear, bison, donkey and moose.
Great Barrier Reef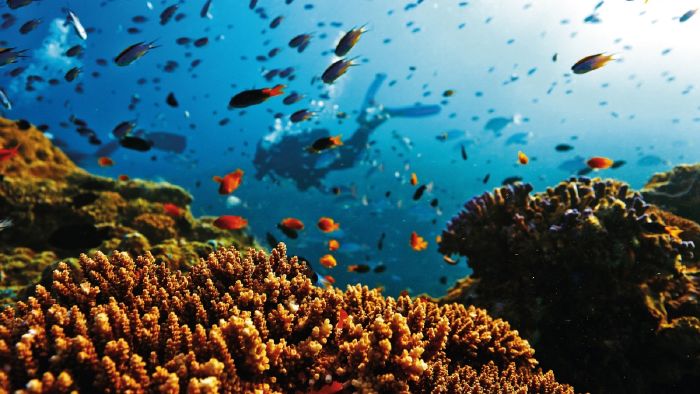 Located in the Queensland suburbs, the Great Barrier Reef is the world's largest reef system, consisting of over 2,900 distinct coral reefs and 900 islands stretching over 2,600 km.
Galapagos Islands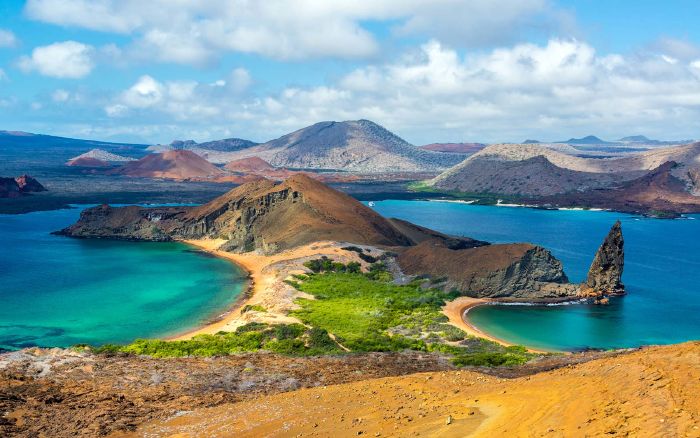 The Galapagos Islands and surrounding waters are national parks and marine conservation areas known for their large number of endemic species and have helped Charles Darwin study the theory of evolutionary selection naturally.
Los Glaciares National Garden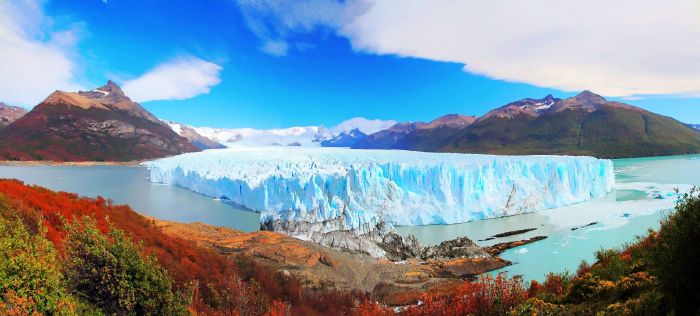 The most famous glacier in Los Glaciares National Garden is the Moreno Glacier, one of the most popular tourist attractions in Argentina. Guests can watch glaciers from the boats on Lake Argentina or from the inland sightseeing area.
Yosemite National Park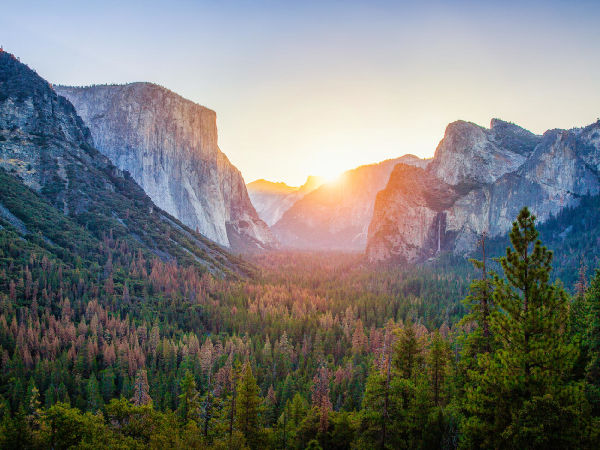 Founded in 1890, Yosemite National Park is one of the ten most famous national parks in the world, and is the third oldest national park after Yellowstone National parks and Sequoia.
Serengeti National Garden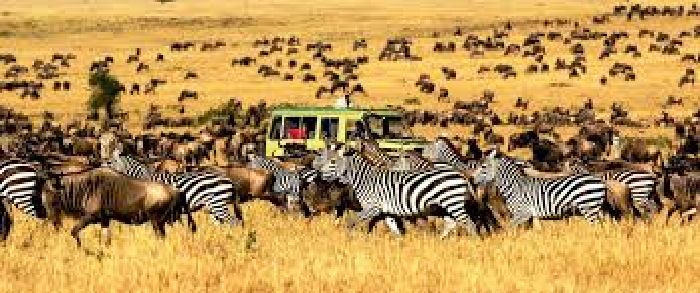 The Serengeti National Garden in Tanzania is known for its annual migration of over 1.5 million wildebeest and 250,000 zebras and a large number of Nile crocodiles. The park was built in 1951 and is welcoming 350,000 visitors annually.
Victoria Falls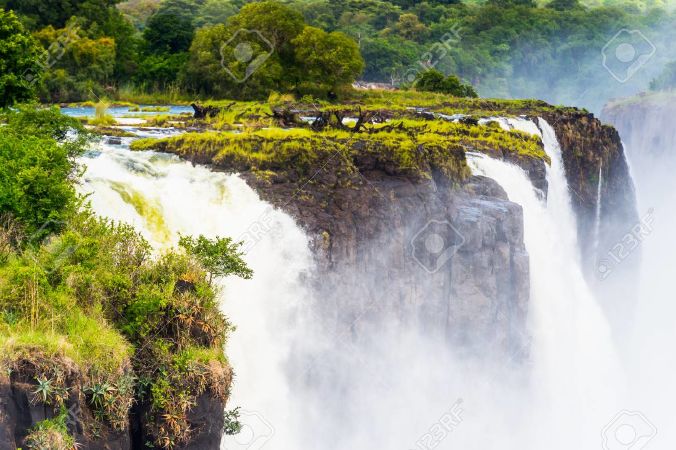 Located on the Zambezi River on the border of Zambia and Zimbabwe, this waterfall is one of the world's largest waterfalls, 1.7 km wide and 108 meters high with an average water flow of 1 million liters per second!
Te Wahipounamu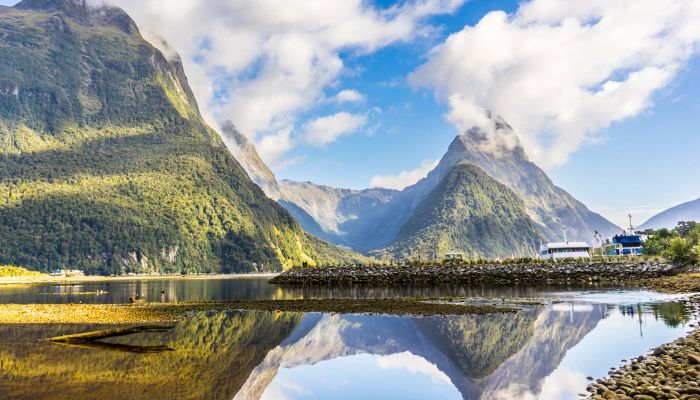 This location is located in the southwestern part of New Zealand's South Island, which is considered to be the world's most modern evolutionary representation of primitive plants and animals hundreds of millions of years ago, which is one of the reasons UNESCO listed here.
Cairngorms National Park and Cappadocia sedimentary rock area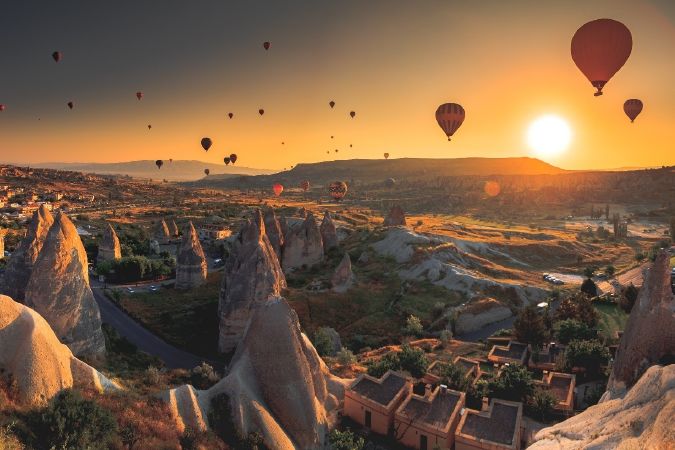 Cappadocia Sedimentary Rock Area

Cairngorms National Park

Cairngorms National Park and the area of Cappadocia sedimentary rocks in Turkey and has been listed as a World Heritage list since 1985.
Cultural heritage of Nature
Iguazu
Galapagos
Te Wahipounamu
Cappadocia
TAG: