Top 12 must-watch Thailand romantic dramas with badass & rich lead male
Thai romantic series, with badass & rich lead male are no longer a new topic to dramaholics. Mentioning badass & rich lead male like CEOs or heirs, we immediately think of Chinese dramas. However, there are also many Thai dramas in this genre. The Chinese lead males are always the ideal type in many girls' dream, and the Thai men are not less attractive in comparison. The rich talented guys, together with their handsome but cold looks women even fall in love more. There are also lots of emotional tragedy scenes in the dramas. If you are a Thai series lover, especially the badass & rich guys, let's watch these most impressive Thai dramas that Top Share recommends hereafter.
The Unwilling Bride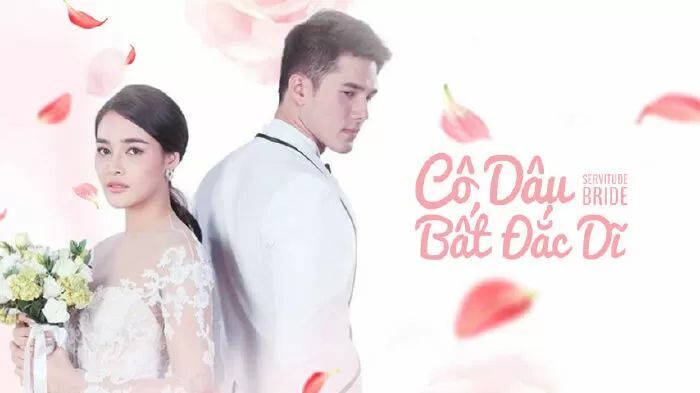 The Unwilling Bride is a Thai drama broadcasted in 2018

[media=https://www.youtube.com/watch?v=f_fUz_IapfQ]
The Unwilling Bride trailer

The Unwilling Bride is a Thai drama broadcasted in 2018 which received so much interest from fans since the first episodes. The film was aired on Channel 7 starring Mick Tongraya and Fonthip Watcharatrakul. In the drama, Pooklook plays the role of a beautiful entertainment princess Maysarin, while the handsome Khet is played by Mik. Suddenly one day, how would you react if there was a person falling from the sky and wanted to play a game of pretending to be husband and wife? That was also the beginning of the troubles, not-know-whether-to-laugh-or-cry situations of the couple May-Khet. Maybe it was a destiny so May suddenly had a very handsome, romantic husband by her side. Everything seemed to be as beautiful as the fairy tales, but no, Khet always liked kissing, kissing and kissing ….
Heart of Stone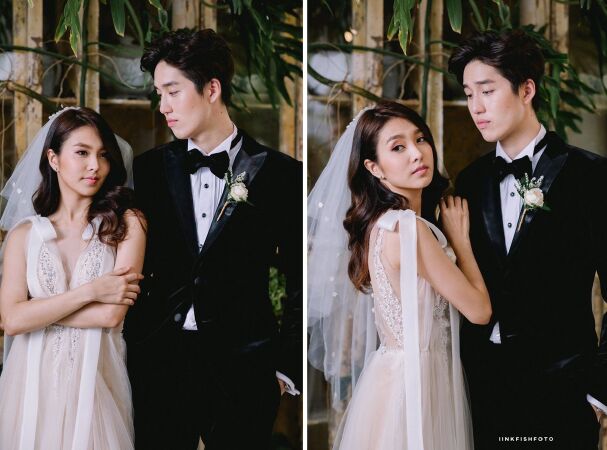 Heart of Stone is a viral Thai love drama

[media=https://www.youtube.com/watch?v=qtBTbaLzPTU]
Heart of Stone trailer

Heart of Stone is a viral Thai love drama in the first half of 2019. "Bad boy" Sila, with a handsome look, cold heart, violent behavior, has become a "hot issue "and caused fangirls to fall in love. The film content is about young Tor's revenge journey, along with the love affair with his childhood friend, Mingta. After Tor's mother passed away, he lived with his father's family, his evil stepmother and their stepchild. One time when he was chasing by his stepmother, Tor jumped into the river and fortunately was saved by his deceased mother's friend. Since then, Tor lived under a new name - Sila. Sila growing up became a notorious rich man. With strength, assertiveness and hatred for those who hurt his mother and himself, he decided to return to take revenge. However, he did not expect that he reunited his friend - childhood love - Mingta. Mingta quickly realized that Sila was young Tor, but he always denied so that he could execute his plan of revenge.
Game of Love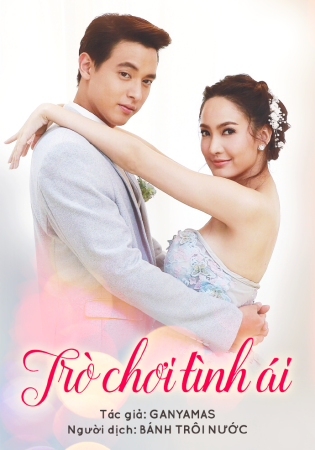 Game of love was broadcasted in 2018

Game of Love trailer

Game of Love is the love story of Meunchanok and Lakanai. Meunchanok is a girl disappointed with her family when her parents divorced. In 2 years Meunchanok studying abroad, her parents got divorced, her dad decided to marry a former beauty queen, who was the same age as his daughter, and her mother also flirted with many other young men. The broken family badly affected Meunchanok and turned her into an arrogant, jealous, angry, and extreme person in effort to get her parents back together. Lakanai, a distant relative of Nok's mother, was a successful man in Nok's father's company. He also started living at Nok's house because of some personal problems. This made Nok even more angry and wanted to expel him from his family. When Nok and Nai were forced to marry, Nok planned to play a game to hurt Nai but Nai's feelings for her are always true from the beginning.
Once Upon a Time in My Heart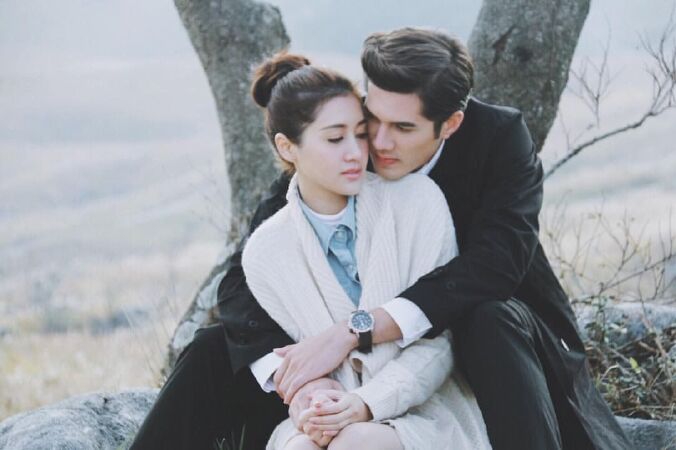 Once Upon a Time in My Heart was broadcasted in 2016

Once Upon a Time in My Heart trailer

Once Upon a Time in My Heart is a intense love story between a pure girl and a gang leader. Fah Say - a girl whose appearance is exactly like her name - "Clear sky" - but inside she is severely hurt by her ex-lover. Once she heard that her 10-year lover - Dr. Ith was preparing to marry her colleague - who was also the only heir to the director of the hospital where he was working, Fah Say decided to leave for Japan to ease the pain in her heart. Fah Say's best friend Puy Fai decided to follow his friend to Japan. Fah Say accidentally was taken hostage by Daniel (Dan Sruang) - leader of the Golden Dragon Gang - when Daniel was being murdered by another gang and was under the police arrest. Daniel was suffering from the pain of killing the one he loved the most by himself and the burden to develop his gang. Fah Say saved Daniel's life when his injuries were badly serious. Through many hardships, difficulties, even deaths, Fah Say and Daniel had many lifelong memories together... Chen Ming, the leader of White Tiger Gang was Daniel's eternal enemy since Ming's father and the girl he loved was killed by Daniel. 1 girl, 2 boys with their own pains, how they moved on to their life story ... Love, Hurt, Guilty and Hatred. Will this love story have a happy ending like other fairy tales?
Honey-colored God of Death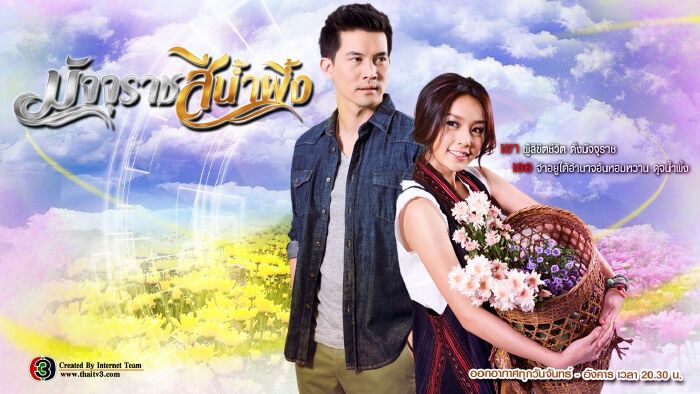 Honey-colored God of Death is a Thai drama broadcasted in 2013

Honey-colored God of Death trailer

Honey-colored God of Death tells the story of Vichanee and Pathamakul family. The two families have a promise for unborn children: if it is a boy and a girl, they will get married. The Vichanee family has two daughters, the sister Rojanasnai whose lover is Prawut Wuttisak. and the younger beautiful girl named Romeruethai. Promised to marry Paat - the boy of the Pathamakul family in Sukothai, she is always furious because of the low social status of him – a country guy, in contrary with her noble status. When she was aware of a biggest secret that her sister was only an adopted child, with all her tricks and conspiracy, she forced Rojanasnai to enter into the marriage instead of herself. What a pity, it was a mistake that made her to to shed tears because ... Since the first time she met Paat, she could not believe her eyes, Paat had everything that a woman desired even though he came from the countryside. For Rojanasnai, who had to give up her true love and marry someone having no feelings for her, someone with angry and hatred eyes, what's going to happen to her? When she bitterly looked at the man called husband and shouted, "You are not human", what would her life be if she's with him? And Paat, he does not believe in love, love is a luxury that God created to tantalize human. In his eyes, women are just ambitious people who need money to satisfy life's demands. He felt offended when he had to marry that girl, they brought lies to fulfill their promises, let him marry the adopted daughter of the family. He needed to pay back what he received. Can love arise in this barren land? Will there be any flowers for the bees and butterflies?
Play With Fire
Play With Fire was broadcasted in 2017

Play With Fire Trailer

Play With Fire is a drama about Kemmika and Yada (Noon). They are sisters, but their personalities are completely different. Yada is a strong, brave and intelligent girl. Kemmika is gentle and weak, unable to control her own life. Chakrit (Ken), a successful young businessman with a deep hatred for the family of Kemmika and Yada. He flirted with Kemmika and then ran away on their wedding day. He wanted their family to be ashamed and humiliated in front of everyone. After that, there was a fateful encounter of Yada and Chakrit. Yada had a crush on Chakrit at first sight, which brought tragedy to her. What will happen to Kemmika when the run-away groom returns as her sister's new lover? Between family and love what will Yada choose? In the end, will the fire of Chakrit's hatred be extinguished or burn everything?
Stormy Life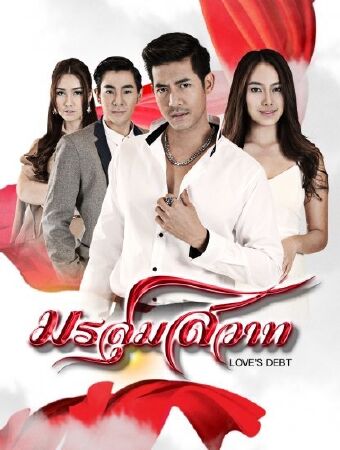 Stormy Life is a Thai drama broadcasted in 2015

[media=https://www.youtube.com/watch?v=hjGl8670HWw]
Stormy Life OST

Sayompu, a successful businessman in the construction industry, as well as a lady-killer, has come across Kumarica, Burut's second daughter, a former vice minister. The romantic and rich lady-killer fell in love quickly with Kumarica, a 17-year-old student with her innocent but strong appearance. Their love affair seemed to be going well, but tragic fate created storms for this couple's love when Kumarica discovered that Sayompu was actually a mafia of a notorious gang. The misunderstandings kept happening that made them separate from each other. Where will the storm of life push Sayompu and Kumarica? Will they be able to meet again?
Pink Stain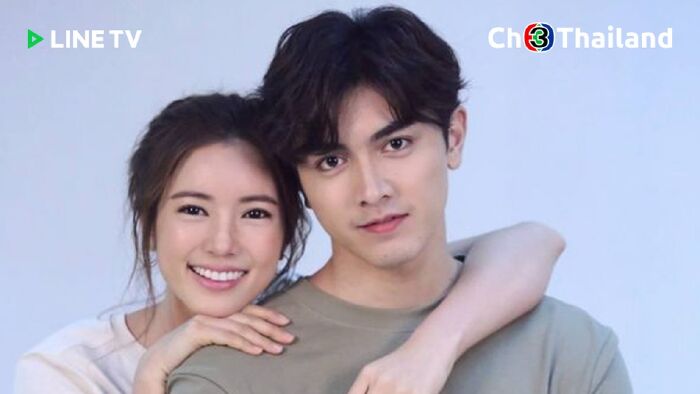 Pink Stain is an extremely popular tragic Thai drama aired in 2018

Pink Stain trailer

Right from the first episode of the Thai TV series Tra Barb See Chompoo (Pink Stain), there are many tragic circumstances. Pink Stain brings many unpredictable situations and viewers can not know what is going to happen next, sweet or dreary. Pete was born in a rich family; his life is full of luxury but lack of love. Pete's parents had an unhappy marriage, Pete hates his father since her mother died. The peak of hatred was when Pete's father brought another woman to home. His father has always chosen work instead of family, making him always lives in loneliness, which cause Pete's stubborn and cold personality. But then he met Keaw and fell in love with love, everything "heartbroken" came from here. While Keaw finds ways to heal and resolve the conflict, Pete will drop the chance again and again. Pete's conservatism has made the girl he loves alone, hurt and burst into tears many times.
The Rising Sun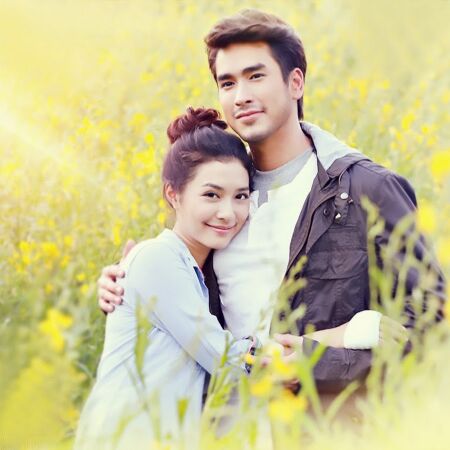 The Rising Sun was broadcasted in 2014

[media=https://www.youtube.com/watch?v=zu6VjAaRGhE]
The Rising Sun (Cross Love .OST)

The Rising Sun is the story about Takeshi Onizuka, the youngest son of the extremely powerful family in Shiba, Japan. Quiet and cold, Takeshi has gradually changed himself since he met a girl. This young woman is Preawdao aka Seiko, who received a master's scholarship in economics at his school. Her beauty deeply impressed Takeshi. Takeshi always followed her, but he was not brave enough to get acquainted. Only when his cousin Ryu helped to "match" that they began their relationship. Things went troublesome when Iko, Takeshi's real fiance, appeared. Iko knowed the Takeshi was in love with Prawdao and tried to postpone marriage with her, so she associated with a gang to kidnap her and since there, everything was gradually revealed.
Import Bride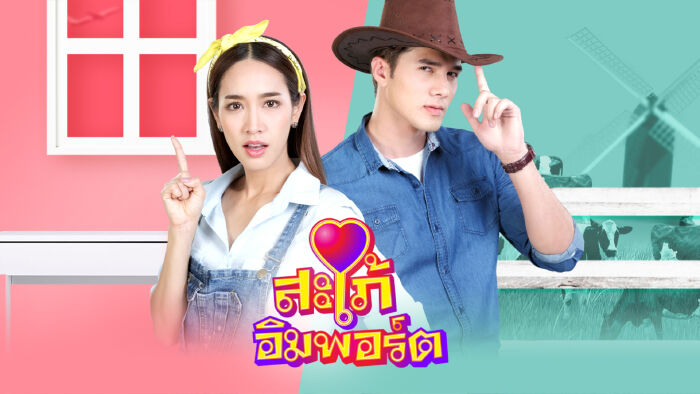 Import Bride is a 2020 drama

Import Bride trailer

Import Bride is a comedy love drama aired in early 2020 and receives a lot of positive feedback from the audience. In addition to Min, the film also stars other bright faces such as: Peechaya Wattanamontree, Chayapol Bunnag, Jaibua Hidding, May Sirin, ... The male lead is played by Mik, this is the first time this couple cooperates, but it is well expected by because of the hotness of both in Thailand at this time. The film's content is about a humorous love story between a beautiful girl Lisa and a warm, handsome hot boy Don. After studying abroad, Lisa reluctantly had to marry the heir of the Don cattle farm. In fact, he is a proud man, liked by many women, but has not yet touched by anyone. Because of their conflicting personalities, from the first time they met, the two did not like each other much. However, time makes them understand each other and ready to sacrifice for the one they love.
Sky of Love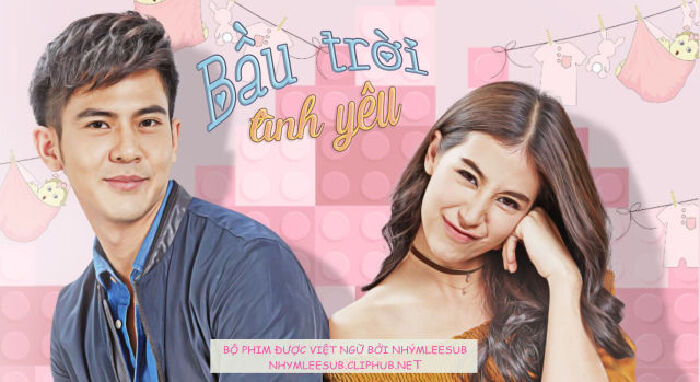 Sky of Love was air on January 2020

Sky of Love Trailer

The TV series is about a rich guy, Kim Han, who has a straightforward personality, thoughtless speaking, never afraid of anyone. Fate led him to meet and fall in love with a girl with a very lovely name Tong Rak (means "meets her love"). She is a hard-working person, willing to do everything to escape poverty. How will the love story of Kim Han and Tong Rak turn out when the two have completely opposite personalities?
You're My Destiny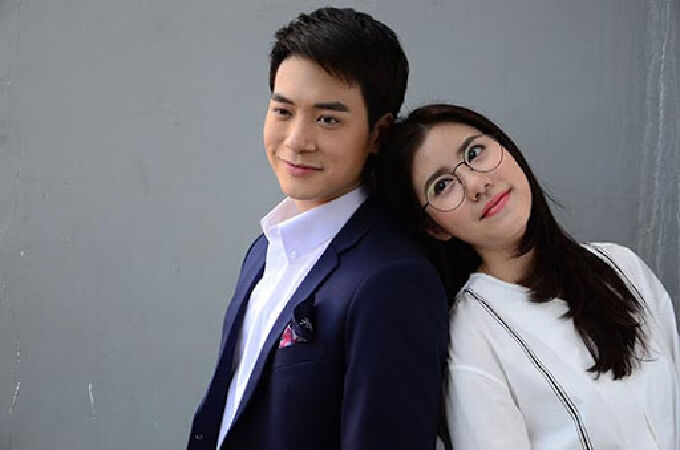 You're My Destiny

You're My Destiny OST

The drama with funny and humorous acting by the famous cast of the land of the golden temple Bie Sukrit, Esther Supreeleela. The film is based on a version produced by Taiwan and Korea. The movie's content is about an innocent girl who is myopic. She was on a yacht with her boyfriend, and on this yacht she intended to have s*x with her lover, but because of nearsightedness and drunkenness, she entered the wrong room. Unexpectedly, a gentleman was also drunk, the two had sex and resulted an unwanted pregnancy. A wedding was held while both were not in love. However, this girl's innocence little by little makes make the heart of the young man flutter.
Above are the best Thailand romantic dramas with badass & rich lead male. If you are a lover of Thai movies, please take note and watch them, right? What movie do you think is the best? Which guy do you find "the most powerful"? Please share with us and vote for the one you love the most.
Thai dramas
heartbroken
badass
gangster
rich guy
hot guy
cold guy
heartbroken
handsome
revenge
TAG: