The 10 Best Places To Visit Around Kaohsiung
The second largest city in Taiwan is also the southern gate of Taiwan, and it is a representative city of the customs and customs of southern Taiwan. Kaohsiung City is the cultural center of southern Taiwan and an important window for modern Taiwan and foreign contacts. Its culture is based on traditional culture, and after the opening of the port, it is gradually formed and compatible with the integration of European, American and Japanese cultures that influenced Kaohsiung. It can be said to be an extremely popular tourist city in Taiwan. There are many beautiful natural scenery here, which make tourists from a long distance linger. So, what are some interesting spots in Kaohsiung? Topshare bring you ten top tourist attractions in Kaohsiung.
Sizihwan Scenic Area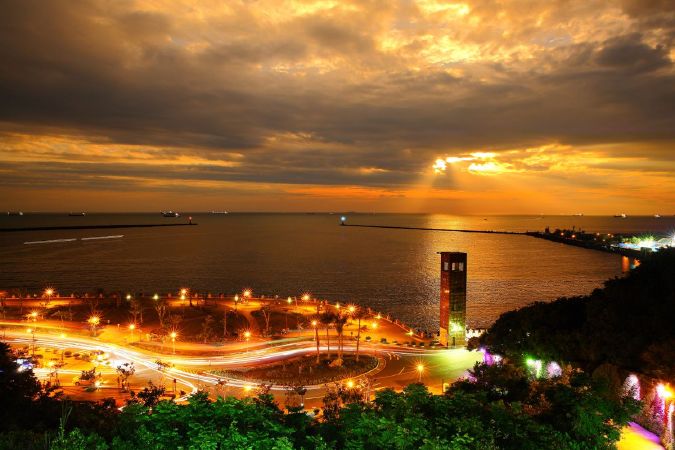 Image source: JumPic

Sizihwan Scenic Area is a quite famous and popular tourist spot. Here you can see the most beautiful sunset seascapes and natural reefs, and there are also many unique attractions in Kaohsiung.

The sunset at Sizihwan Scenic Area is one of the eight scenic spots in Kaohsiung. At dusk, the couples meet each other and add a romantic atmosphere.
Holy Rosary Cathedral Minor Basilica
Image source: Wikipedia

Holy Rosary Cathedral Minor Basilica has a history of about 140 years. The architectural design mixes Gothic and Romanesque architecture, especially very beautiful at night.
Cijin Island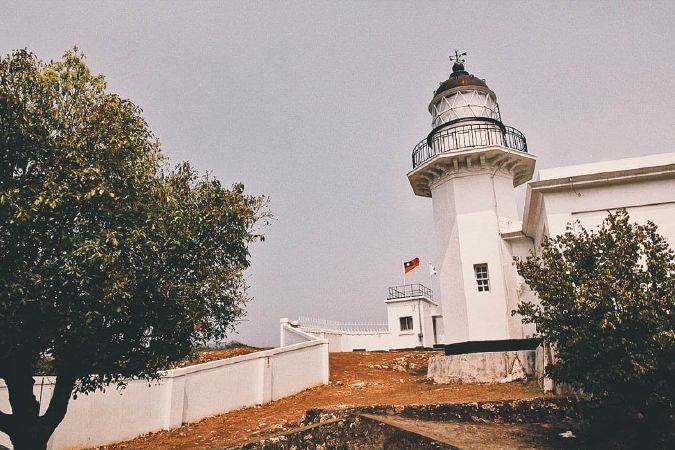 Image source: Will Fly for Food

The best-known lighthouse in Cijin District is Cihou Lighthouse. The pleasant scenery and convenient transportation helped this place become a tourist attraction. If you cycle on the island to enjoy the sea breeze, it will be very enjoyable.
Love River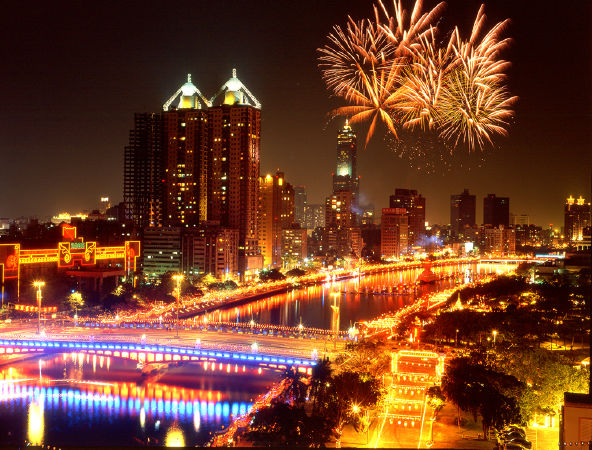 Image source: Taiwan Tourism Bureau

Love River, as a must-go attraction in Taiwan, is a place for dating couples in the local area. It is a very nice scenery and you can take a boat tour. The whole tour has a lot of fun.
Formosa Boulevard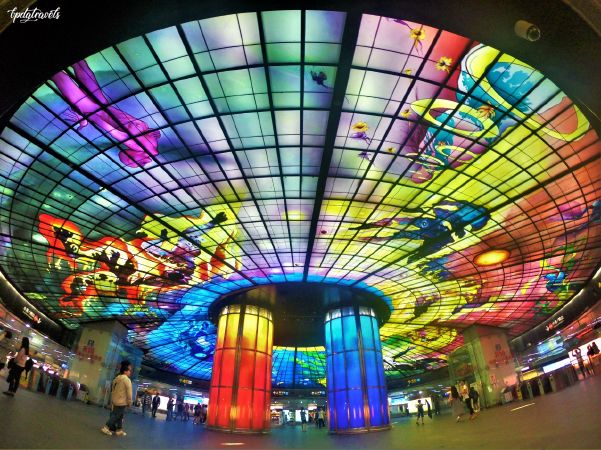 Image source: BPDGTravels

The beautiful dome of Formosa Boulevard makes you nostalgic unforgettable. If you go to Kaohsiung, don't miss it.
Liuhe Night Market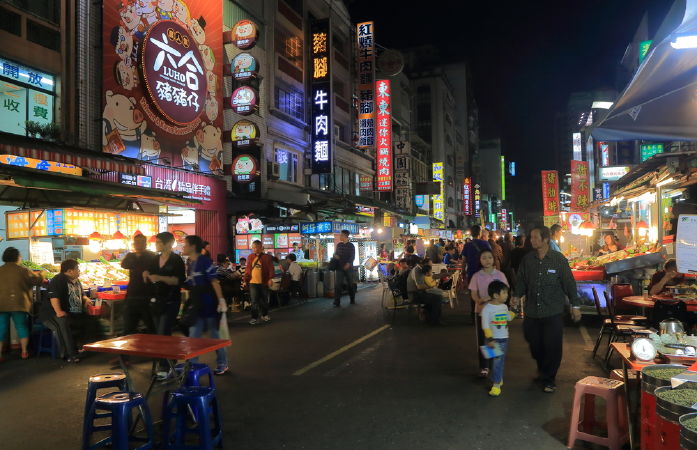 Image source: Taiwan Tourism Bureau

The street of Liuhe Night Market, which is only about 300 meters, has more than 200 stalls. The various seafood in it are very cheap and delicious, but remember to eat less, otherwise you will be full.
The Port of Kaohsiung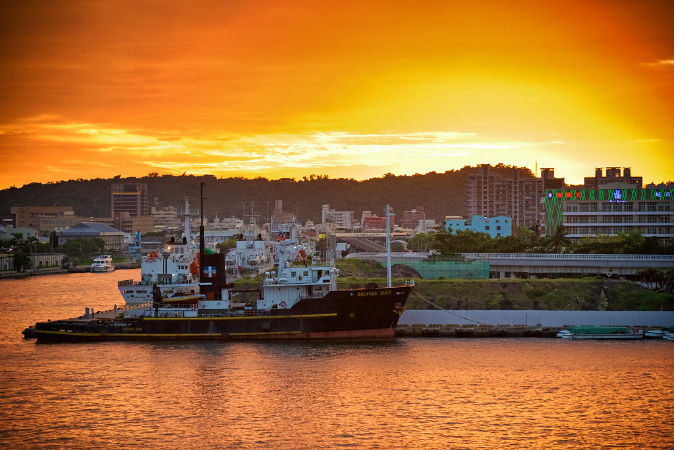 Image source: Flickr

The Port of Kaohsiung was once a small fishing village. After reasonable planning and development, it became a very popular spot in Kaohsiung. The clean sky and blue water are very pleasant. The whole small area will make people feel very busy.
Fo Guang Shan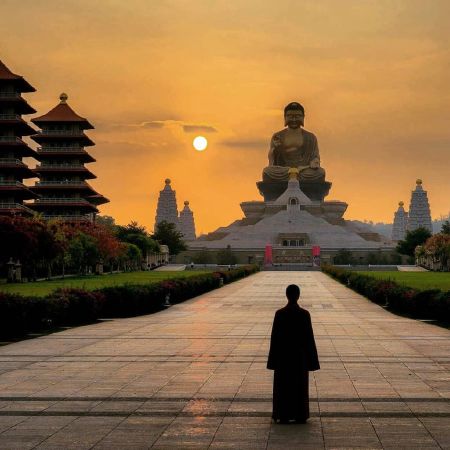 Image source: Travelingyuk.com

Fo Guang Shan, located in Dashu District of Kaohsiung City, is one of the four major Buddhist mountains in Taiwan. The other three are: Tzu Chi, Dharma Drum Mountain, and Chung Tai Chan Monastery. Fo Guang Shan is also Taiwan's largest Buddhist dojo, which is located in many parts of the world and decades ago it was just a barren mountain.
Kaohsiung Eye Ferris Wheel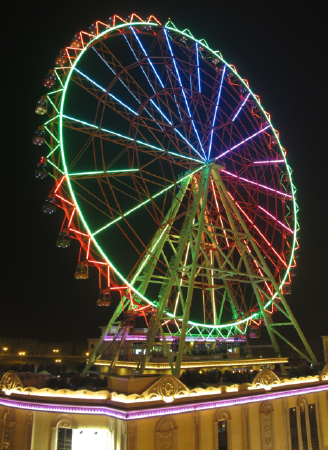 Image source: Internet

Kaohsiung Eye Ferris Wheel has a diameter of 50 meters, and it takes 15 minutes to complete a spin around. During the day, people may feel that it has no special characteristics, but the whole scenery is quite beautiful under the illumination of night lights.
Lotus Pond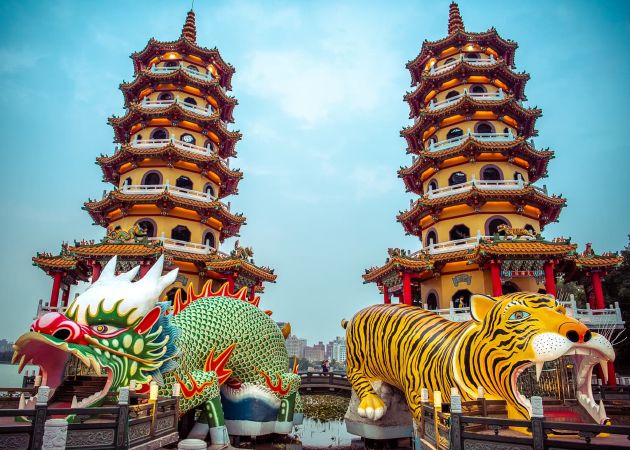 Image source: Jake and Dannie

There are more than 20 temples in the Lotus Pond, stupa in it has a strong color, which adds a lot of attraction to the Lotus Pond. The picturesque scenery will be unforgettable impression.
TAG: