Top 7 best TV series of all time on Netflix
By the end of 2019, Netflix released a range of blockbuster series. The best TV series on Netflix are an endless topic because Netflix owns many films with great content. Not only being the streaming platform with thousands of popular TV shows, Netflix has also become a top film producer. Netflix is also well-known for many original produced and distributed series loved by audiences like Stranger Things, Money Heist, 13 Reasons Why, Narcos or most recently The Haunting of Hill House. Let's find out Top 7 best TV series of all time on Netflix.
Stranger Things (2016-Present)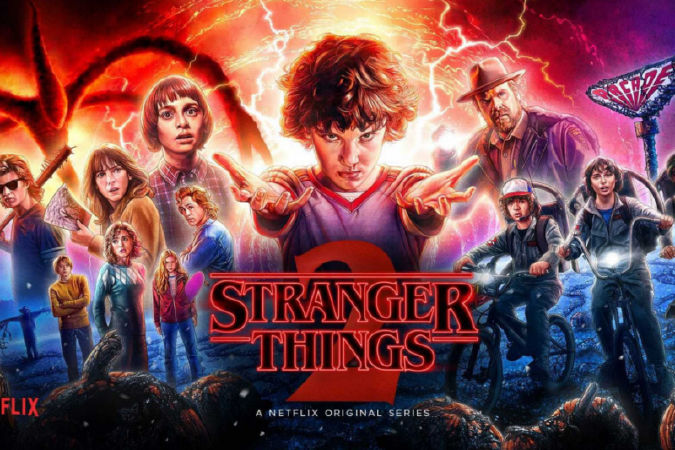 Stranger Things

Trailer Stranger Things

Stranger Things is a great Netflix series. Inspired by the works of Stephen King, Stranger Things is a mysterious, horror story about a boy's disappearance. The children in town who are friends of the missing boy, also face with many inexplicable supernatural mysteries. The most unique and interesting thing of Stranger Things is the mysterious and creepy atmosphere, as well as the skillful attractive storytelling through every episode, thereby creating the characteristic of the popular mystery series in the 80s - Pop age. Detailed information: Year of production: 2016-Present. Genre: Mystery, horror, fantasy. Season Number: 3. IMDb: 8.9
Money Heist (La Casa De Papel) (2017-Present)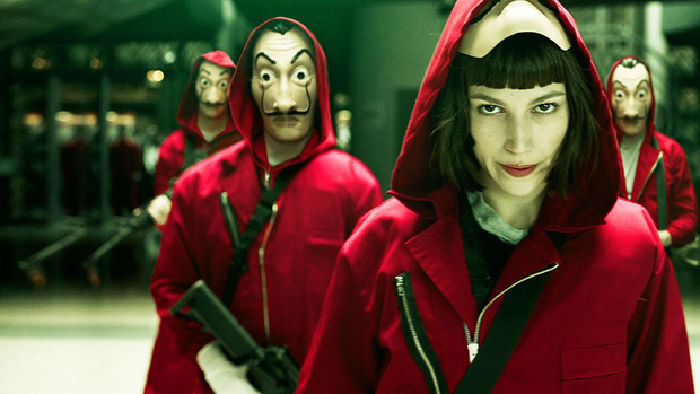 Money Heist (La Casa De Papel)

Money Heist Trailer

La Casa De Papel is a Spanish heist crime television series. It tells the story about a group of criminals recruited for a historic mission: breaking in the Royal Mint of Spain - the national mint of Spain to rob billions of euros. Stealing money and running away is not enough, their plan also includes ... printing more money, taking a hostage for days… which is detailly designed in an extremely intelligent way by the big boss named Professor. At the same time, the robbers will have to find the way to deal with the police force surrounding and detectives trying to release the group of hostages arrested. La Casa De Papel is a surprising and interesting series of Netflix in an effort to diversify the content on their system, and this absolutely is the right choice. Although the series is originally in the form of a complete limited series, after receiving countless positive feedbacks from viewers, Netflix approved to produce one more season. "The biggest heist crime of all time" is to be continued...
Daredevil (2015-2018)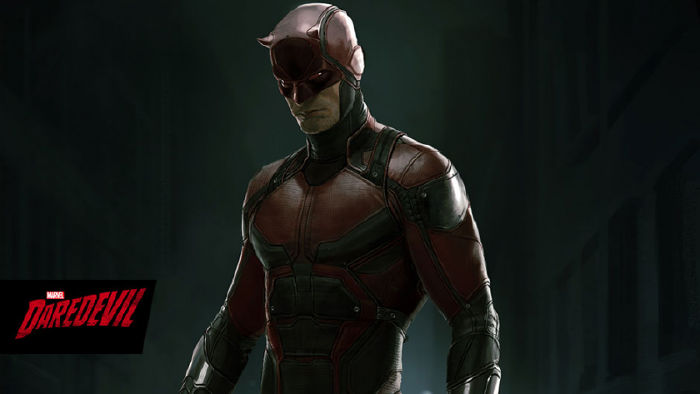 Daredevil

Daredevil trailer

Based on a famous Marvel comic, Daredevil is the first series made by Netflix in association with Marvel Entertainment. The film is about Daredevil, who was blind in an accident as a child. He grew up becoming a street knight fighting crime. Daredevil is appreciated by the superhero fan community for its violent and bloody action scenes, as well as the darkness of the content that we often see in DC works, not Marvel. Daredevil's success paved the way for Netflix to produce more Marvel series like The Punisher, Jessica Jones, The Defenders. Detailed Information: Years of production: 2015-2018 Genre: Action, crime, Thriller Season number: 3 IMDb: 8.7
The Haunting of Hill House (2018)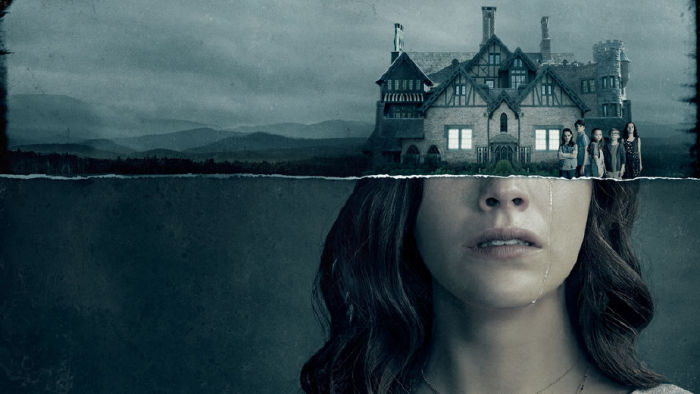 The Haunting of Hill House

The Haunting of Hill House trailer

The Haunting of Hill House is widely discussed by the community because of its horror and uniqueness, as well as its meaning of the plot. The series tells story about the Crains living in the haunted Hill house. The Crane kids had to face with many inexplicable spooky stories, until one fateful night, the mother committed suicide in the house and the father ran away with the kids. Time passed by; every kid went on their own paths. They got married and had a career but still were haunted by the Hill house. One day, the youngest sister Nellie suddenly returned to Hill's house and committed suicide. Without using the "jump scare" that we often see in horror movies as the main element, The Haunting of Hill House is scary by its mystery, atmosphere, unique horror scenes and especially hidden ghosts in the house that viewers must set their eyes closely on to find out. Imagine that in the dark of the house, there are ghosts silently watching us every day, but we never notice their appearance; that is more frightening than the demons coming out to scare us, right? Above all, The Haunting of Hill House is highly appreciated and appeared in the Top 7 best Netflix dramas of all time because of the humanistic and touching meaning behind those spooky stories. Detailed Information: Year of production: 2018 Genre: Horror, mystery, family Season number: 1 IMDb score: 8.8
Sense8 (2015-2018)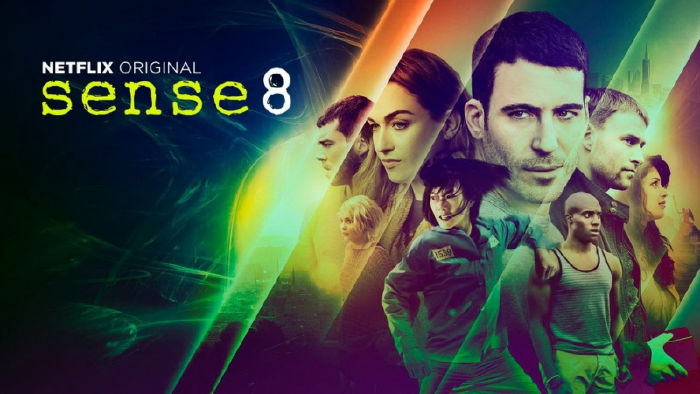 Sense8

Sense8 trailer

Sense8 is a Netflix series that receives much attention and features in Top 7 best Netflix series of all time. The film is a supernatural story about 8 strangers with special powers. They lived in different places and did not know each other; they were connected by their abilities. Together, the team of 8 had gone through many ups and downs, faced with challenges to discover many controversial mysteries about science and society such as instinct, sexuality, gender, religion. Recently, Sense8 has officially closed with only 2 seasons, that makes fans kind of unsatisfied. Details: Years of production: 2015-2018 Genre: Mystery, supernatural, science fiction Season number: 2 IMDb points: 8.4
13 Reasons Why (2017-Present)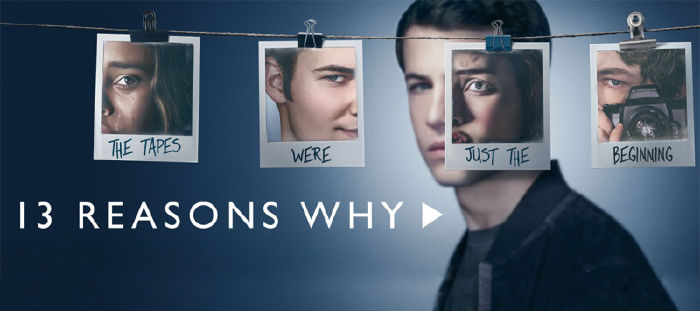 13 Reasons Why

13 Reasons Why trailer

Revolving around main character line as teenagers, 13 Reasons Why explores and depicts a sensitive topic. The film used to be a controversial issue for talking about the suicides of teenagers. 13 Reasons Why has exposed the artificial face of society, the inhumanity of the crowd and the seemingly harmless jokes, as well as the ignorance of parents, schools and teachers. All those things have pushed the mistaken children to the edge and there is only one choice for them: suicide. 13 Reasons Why has caused controversy and attracted the attention of the whole society since it was first aired. Maybe that's why 13 Reasons Why is one of the Top 7 best Netflix dramas of all time. Details: Year of production: 2017-Present Genre: Psychology, humanity, mystery Season number: 3 IMDb points: 8.1
Narcos (2015-2017)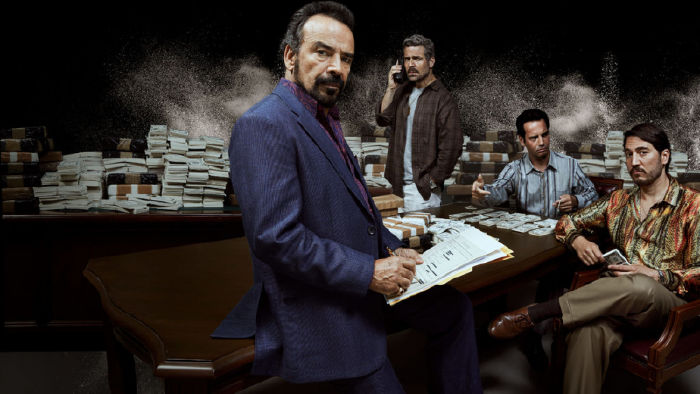 Narcos

Narcos Trailer

Narcos is a biographical series about Colombian "Drug Lord" Pablo Escobar - one of the richest and most powerful drug billionaire of all time. The attraction of Narcos comes from the struggling life of Pablo Escobar, drug-related violence, risky missions and of course revealing the private life of a Drug Lord behind his spotlight. However, the making film process of Netflix's Narcos is so risky when it relates to the underworld. On September 11 2017, Carlos Munoz Portal, an executive producer (location scout) of Narcos, was shot dead by a drug cartel in Mexico City while he was surveying the filming scene. The incident raised concerns about the legality of the Narcos series as well as the safety of the members of the crew. Nonetheless, Narcos is still a very successful Netflix film. Details: Year of production: 2015-2017 Genre: Biography, crime, Thriller Season number: 3 IMDb Score: 8.8
TV series
best
top 7
Stranger Things
Money Heist
Daredevil
The Haunting of Hill House
Sense8
13 Reasons Why
Thriller
crime
TAG: