Top 8 best Boys Love animated movies
Boy's Love movies are a genre of films about the romance between handsome boys or men, which is a hot topic that attracts many young people around the world. Furthermore, the producers and the film-makers have been making not only ordinary movies, but they have also created more Boy's Love animated movies with high image quality and engaging contents that will capture many viewers' hearts and emotions. The article below includes the best Boy's Love animated movies that you definitely should not miss if you are a fan of Boy's Love movies. Curious about movies that I would recommend? Let's see the following article right away!
Gakuen Heaven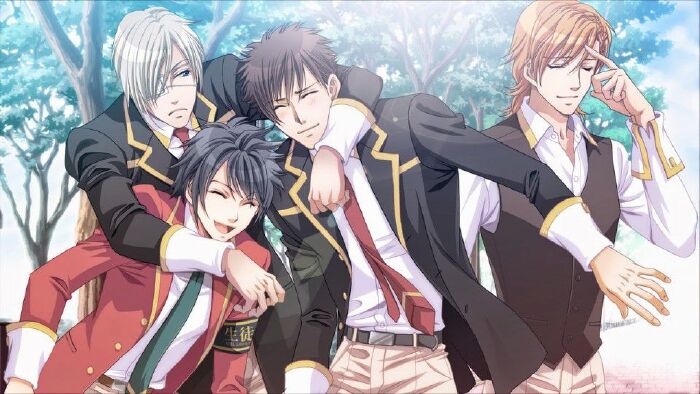 Boy's Love animated movie - Gakuen Heaven. (Source: internet)

Animated movie Gakuen Heaven - Trailer

Gakuen Heaven is media franchise originating from the PC game named gakuen heaven: boy's love scramble. The content of the anime series is based on the game but has been filtered out to suit the romance genre. Ito Keita, an average highschool boy, suddenly receives an acceptance letter to a prestigious school called Bell Liberty, or BL. Keita decides to move to the school but he wonders why he received that letter and who sent it to him? 
Kirepapa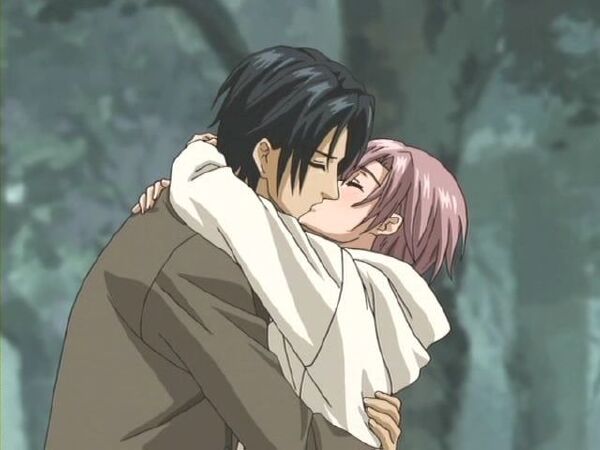 Boy's Love animated movie Kirepapa. (Source: internet)

[media=https://www.youtube.com/watch?v=OkZSxLvzNgc]
Boy's Love animated movie - Kirepapa - Trailer

Chisato is a beautiful-looking writer, he is now 35 years old (but still looks 18), he is the father of Riju, a cute 15-year-old boy. Chisato often chases Riju's friends away because he thinks they just want to ''dirty'' his lovely son. Therefore, in front of Riju, he acts friendly but he then secretly puts purgative into the cakes and invites Riju's friends to eat with a smile. However, a young man named Shunsuke does not fall into his trap. But what is Shunsuke real's motive? Is he into Ruji? And who is the man that the great author Chisato loves so much? Why does Chisato keeps insisting that Riju's friend just wants to take advantage of the boy? And under papa's strict protection, is it possible for Riju to love? 
DRAMAtical Murder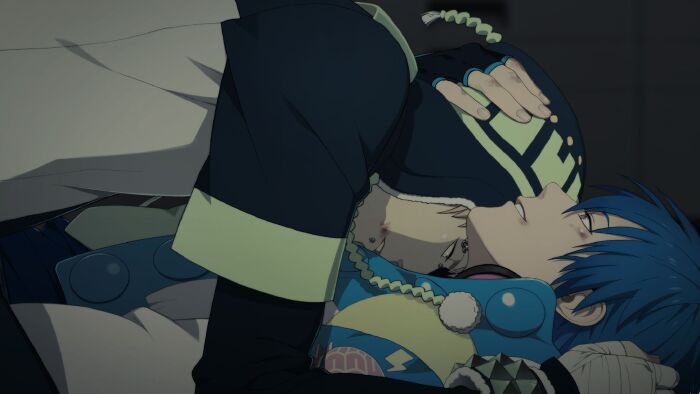 Boy's Love animated movie - DRAMAtical Murder. (Source: internet)

Boy's Love animated movie DRAMAtical Murder - Trailer

The anime series tells the story of a boy named Aoba, who lives with his grandmother on the island called Midorijima. Along with mysterious stories happening on this island, the people here are living a prosperous life at the Plantinum Jail resort, but this decision is also due to a conspiracy to monopolize and push the people living on the dreamy Midorijima island away. As for the present, Aoba is happy with what he is having, a simple life and he is sastisfied with the current situation; however, suddenly there seems to appear a strange thing on the island that makes Aoba' curiousity becomes bigger, most people here are dealing with a very complicated situation.
Ai no Kusabi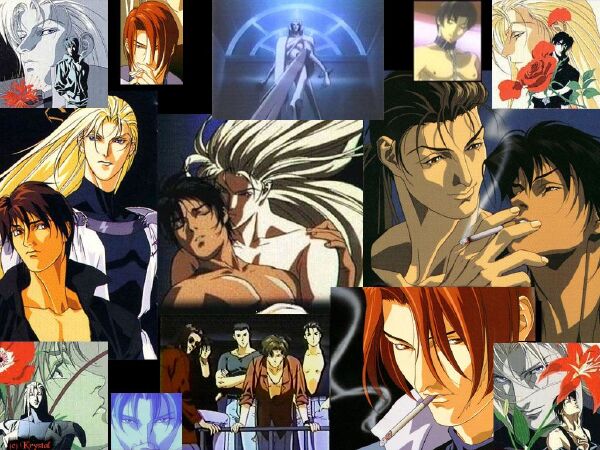 Boy's Love animated movie - Ai no Kusabi. (Source: internet)

Boy's Love animated movie Ai no Kusabi - Trailer

Riki the Dark is a slum who does not have an ID number and is the leader of the gang named Bison, the gang is considered to the lowest of the lowest ranks. One day, Riki meets Iason Mink, a superior Blondie of Tanagura, the most powerful man in the city. Iason saves him from getting killed by another gang and Riki tries to pay his debt to Iason by giving Iason his body. Instead, Iason makes Riki his pet and Riki is forced to leave the slums to live with Iason, leaving his friends behind without an explanation.
Loveless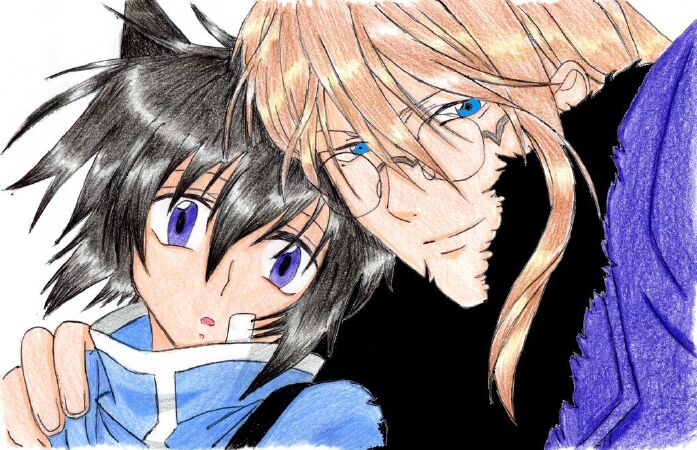 Boy's Love animated movie - Loveless. (Source: internet)

Boy's Love animated movie Loveless - Trailer

Aoyagi Ritsuka is a sixth grader. Two years ago, he suddenly had a strange amnesia and became a quiet person. His mother has also become strange, she is always scolding him. Ritsuka only has a relative, a friend, a guardian who always protects him; that is his brother, Seimei. Wonder what will happen to Ritsuka when his brother is assassinated one day. For sure, he will be miserable. Since the day his brother is murdered, he has been searching for the truth, the truth about his brother's deadth. One day,  a man named Soubi comes to Ritsuka and tells him that he is a close friend of Seimei and is asked to take care of him by Seimei.  After knowing Soubi, he is caught up in a war between two groups of people ''Fighter Unit'' and ''Sacrifite'' that have power to use mysterious and beautiful spells to fight. 
Love Stage!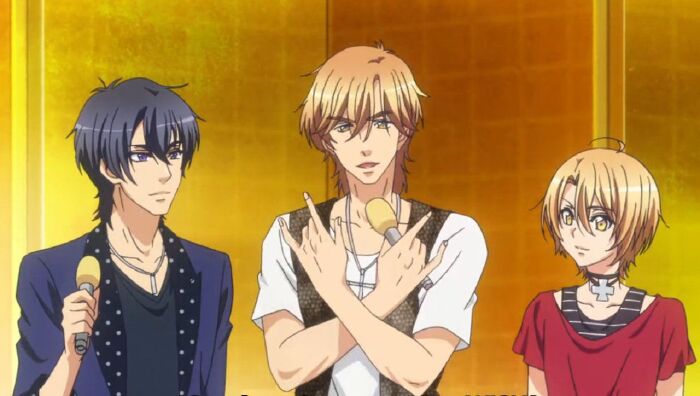 Boy's Love animated movie - Love Stage!. (Source: internet)

Boy's Love animated movie Love Stage! - Trailer

The story revolves around Izumi Sena, a college student born in a family of famous celebrities, but he does not choose to follow the same path as his parents and he is also a genuine otaku. Izumi always strives to become a mangaka but ends up starring in a television commercial. That leads to him meeting a famous actor named Ryouma who worked with Izumi in a project 10 years ago. Ryouma then realizes that he has "fell" for Izumi.
Sekai ich Hatsukoi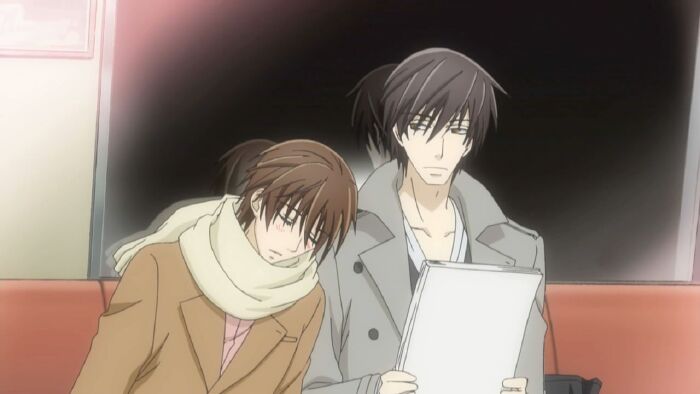 Boy's Love animated movie - Sekai ich Hatsukoi. (Source: internet)

Boy's Love animated movie Sekai ich Hatsukoi - Trailer

Due to the discomfort in the former company, Onedera Ritsu - our main character, resigned and moved to a new company. Thinking that he can continue his work as a novel editor, Ritsu is dumfounded to learn the fact that his work area is shoujo manga but not novel. Worse, the chief editor of this department is someone who...
Junjou Romantica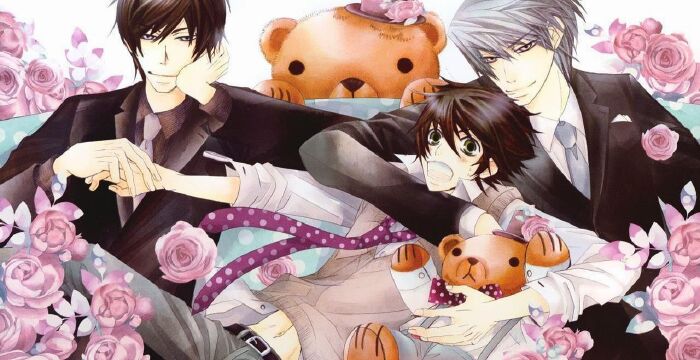 Phim hoạt hình đam mỹ - Junjou Romantica. (Nguồn ảnh: internet)

Phim hoạt hình đam mỹ Junjou Romantica - Trailer

The series is about the humours of 3 couples that caught up in a romantic love spot.

- Romantica: Misaki is struggling with his college entrance exam so his brother hires a private tutor. Misaki's nightmares begin when he meets his tutor, Usami. How will Misaki manage to pass his exam? And why does he feel mysteriously attracted to Usami?

- Selfish/Egoist: Only when Kamijou's life is at its lowest does he have a chance of meeting a man who never allows anything that holds him back named Nowaki.

 
The article above contains the best Boy's Love animated movies. Hopefully, this article will be able to help you know more animated movies, especially movies about boy's love. If you love this article, don't forget to click share now!
best animated Boy's Love movies
animated Boy's Love movies
Boy's Love movies
animated movies
Boy's Love animation
TAG: