Top 10 best Chinese Youth Romantic Comedy dramas 2019
Dramas with Youth theme is always a "hot" topic that is loved by the audiences, especially by young people. In 2019, Chinese cinema also has lots of dramas with school themes along with beautiful teenage love stories, bringing the fresh youth into the readers' hearts. Only a few days left until 2020, let's take a look at Chinese youth themed dramas in 2019!
A LITTLE THING CALLED FIRST LOVE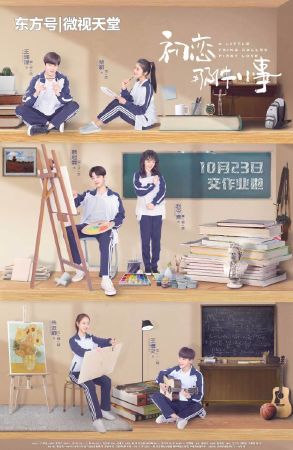 A Little Thing Called First Love

[Vietsub | Trailer ] A Little Thing Called First Love - Lai Kuan-Lin, Zhao Jinmai

A little Thing Called First Love is a story about a girl name Xia Miaomiao who has a crush on her talented classmate - Liang Younian. In order to get closer to him, she decides to make a change; from her cool fashion to her high grades at school, she has become an excellent student. Meanwhile, Liang Younian does not realize that he has already fallen in love with her. Besides from the main couple, there are other couples in the drama that also have sweet love stories as well. All of them together have created an unforgettable youth. 
CHASING BALL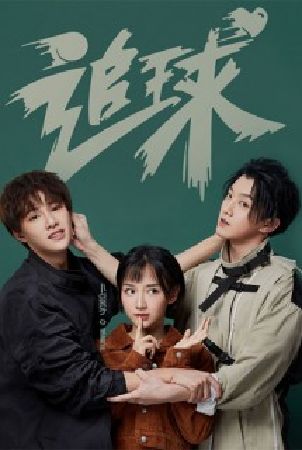 Chasing Ball

[media=https://www.youtube.com/watch?v=SVGJiN6uFAA]
[Vietsub] Trailer Chasing Ball || Fan Shi Qi-Bu Guan Jin

Chasing Ball is about a new transferred student named Yan Xiao Xi, trying to find the truth behind her foster father's drug use case. With her talent in table tennis, she has attracted attention of Qi Jing Hao - the handsome leader of  a table tennis club. Since then, the two worked together to find out the truth. They have gone through many ups and downs then finally got their happy ending.
HELLO DEBATE OPPONENT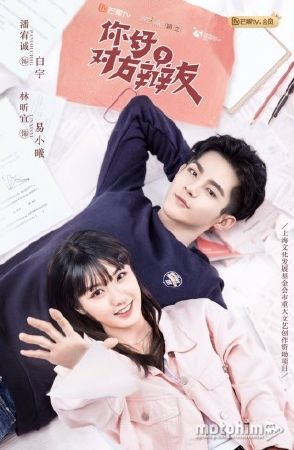 Hello Debate Opponent

[Vietsub] MV Re Xue De Yuan Wang - Hello Debate Opponent OST

The drama revolves around the maturity process of a group of enthusiastic students, who wants to share their thoughts and ideas to everyone through the method of "debate". Also through these debates do they learn more about life morals, about how people treat others and they want this "debate" subject to develop. Through that journey, they find love, friendship and they walk through the beautiful path of youth together.   
WAITING FOR YOU IN THE FUTURE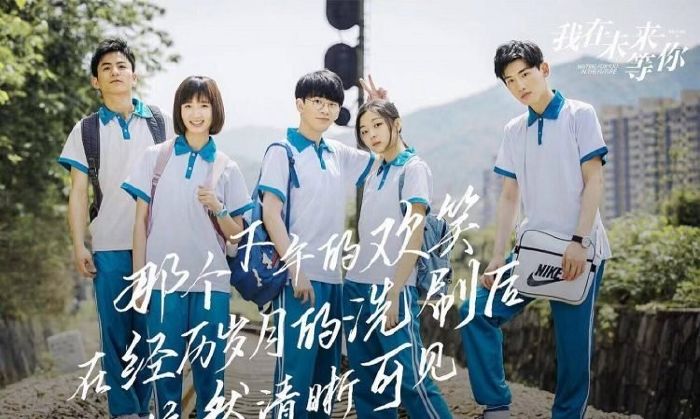 Waiting For You In The Future

Vietsub Trailer Waiting For You In The Future

The story begin when a 37-year-old middle-aged man named Hao Hui Gui, a man who always fails in life and work, suddenly travels back to 1998 when he was 17 years old, and even more unbelievably, he has become a teacher to his younger self - Liu Da Zhi - a stubborn, energetic and lazy teenage boy. Seeing his younger self, Hao Hui Gui tries to change the boy impulsive personality. Throughout many events, the "rebellious" boy has finally become more matured and the middle-aged man has gained back precious moments that forgotten in the past, he has found the motivation to move forward.
UNREQUITED LOVE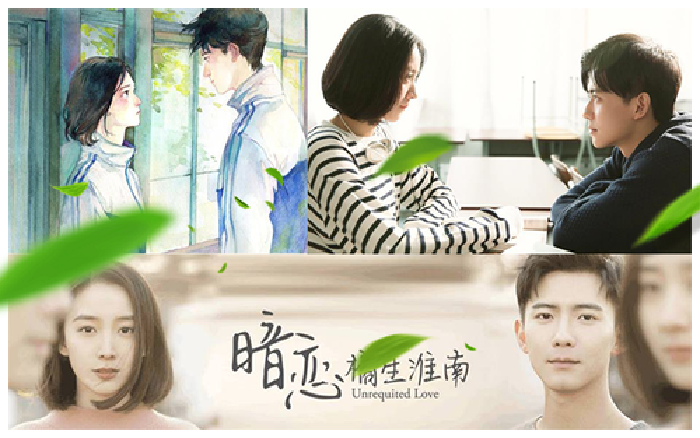 Unrequited Love

[Vietsub] Trailer Unrequited Love

The drama is adapted from the novel of the same name by Ba Yue Chang An, revolving around the one-sided love of an average-looking girl - Lou Zhi, for a boy named Huai Nan. She always follows him silently even until college. Through fate, they finally get together, become more closer and people admire their relationship. After many misunderstandings, they get to know more about each other and ends with a happy marriage. 
LE COUP DE FOUDRE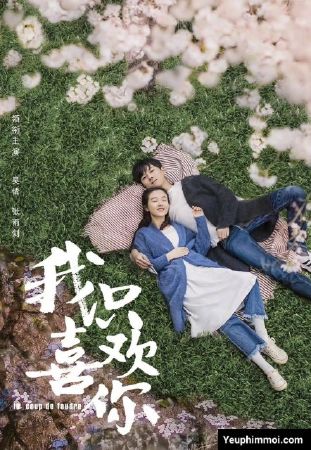 Le Coup de Foudre

Qiao Yi and Yan Mo || A Thousand Years - Le Coup De Foudre 我只喜欢你

The drama is the adpatation from the novel of the same name by author Qiao Yi, based on the true story of her life. Qiao Yi is a student, she somehow becomes  deskmate of the "cold" Yan Mo, gradually she melts his "cold" heart. Unfortunately, after an incident, they got seperated for many years. The destiny is thought to end, here, but four years later, the long-lost friends are reunited, the two hold onto each other and get through many hardships to get their happy ending. 
PUT YOUR HEAD ON MY SHOULDER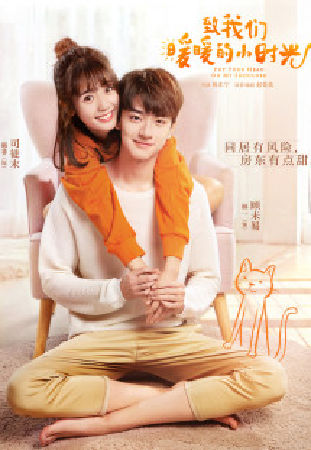 Put Your Head on My Shoulder

Put Your Head on My Shoulder- Trailer

The drama is about a funny and sweet love story between an intern of an advertisement company, named Situ Mo and the physics genius named Gu Weiyi. By chance, they live under the same roof. Since then, they get closer to each other through troubles that have faced. Gradually, they fall in love and become a sweet couple. 
YOUR HIGHNESS, THE CLASS MONITOR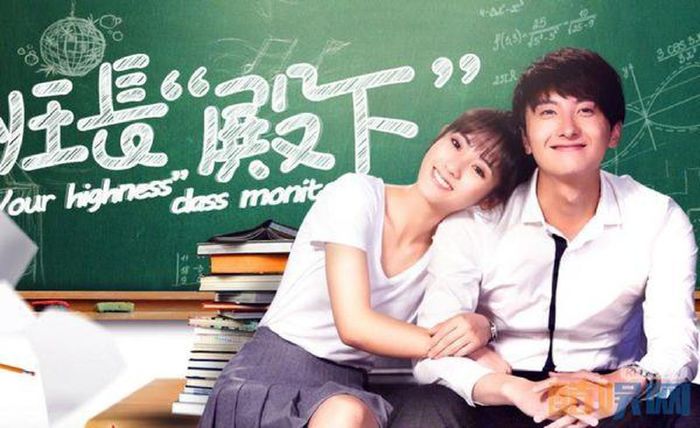 Your Highness, The Class Monitor

Vietsub | Trailer Your Highness, The Class Monitor

The drama revolves around an outstanding student - Su Nian Nian with a dream of entering Beijing University; however, due to an accident, she missed the important exam which ended her dream and she had to adjust to the Technology University. At first, students here seems very strange to her, she even has to deal with her archenemy - Gu Zi Chen - the cause of the accident. But with Su Nian Nian's fighting spirit, she eventually learns about the stories of other students here. Also, Su Nian Nian and Gu Zi Chen then become a couple.
ALL I WANT FOR LOVE IS YOU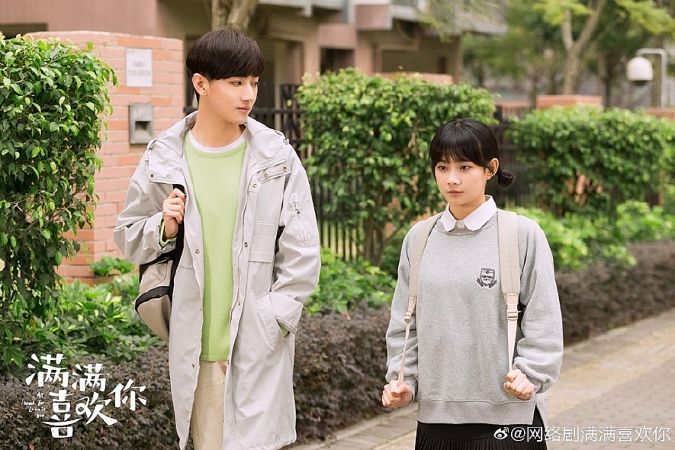 All I Want for Love is You

[Vietsub] Trailer All I Want for Love is You

The drama is about a high school student Gu Xiao Man, who is a great a sanda fighter, has a crush on a cold-hearted boy named Zuo An. In order to be schoolmates with her idol Zuo An, she decides to make effort in academics and eventually gets into Medical University. However, due to her fear of blood, she has difficulty in doing surgery. With the help of Zuo An, she overcomes her fear and gets one step closer to her dream of becoming a doctor. After many hardships, she and Zuo An finally becomes a couple. 
WIND BLEW THAT SUMMER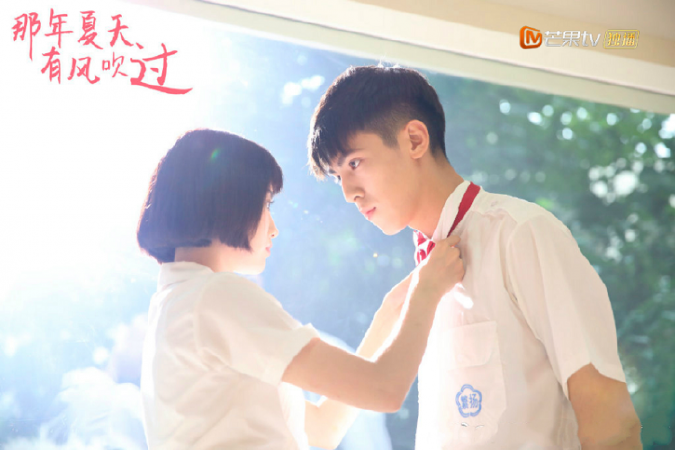 Wind Blew That Summer

Trailer Wind Blew That Summer

This is probably not a well-known drama since there are a lot of new faces in the cast. The drama revolves around a naive girl named Bai Yi Han, who becomes attracted to school genius Lin Xing Ze, tries her best to get into the same university as him. But when Lin Xing Ze decides to develop his career in another place, a crack appears between the two and eventually they break up. As time passes and they become adults, destiny brings forth a different ending.
The article above include the top 10 best Chinese Youth Romantic Comedy dramas in 2019. Hope you all find this list helpful!
youth school drama
school
Chinese youth drama 2019
top dramas
TAG: