Muong Hoa Valley: A colorful quilt of ripening rice
Nestled in a range of magnificent mountains, Muong Hoa Valley is about eight square kilometers in area and 1,000 meters above sea level.
A 15km long stream called Suoi Hoa (Flower Steam) flows peacefully through Lao Chai, Ta Van, and Hau Thao communes and ends at Ban Ho (Ho Village).
It meanders along the foot of the mountain, nourishing the earth and the people. As the rice ripens, the terraced fields form a quilt of green and yellow patches.
In Muong Hoa Valley, visitors can learn about the daily life and culture of the Black H'Mong, the Red Dao and the Giay ethnic groups. They can try local manual rice harvesting and threshing on terraced fields, make banh day (a kind of rice cake), join the New Rice Festival of the H'Mong and the Giay, and visit booths introducing local farm produce and specialties. Local dishes include grilled stream fish and smoked buffalo meat, among others.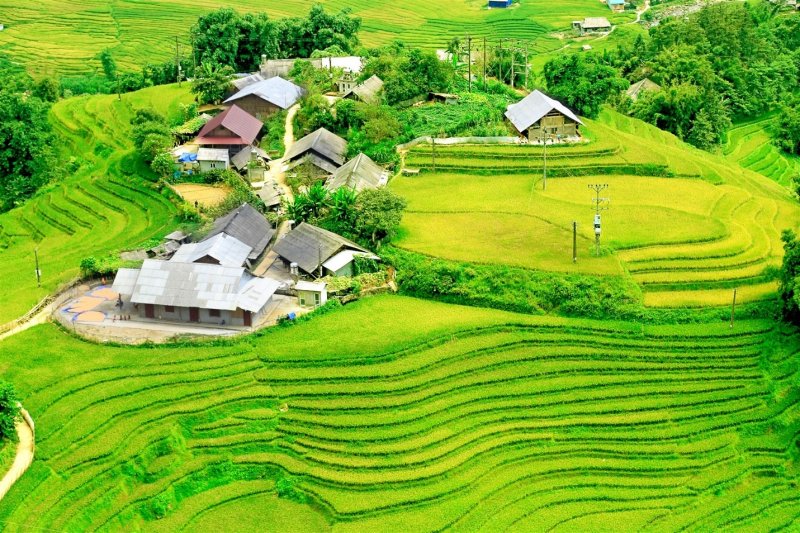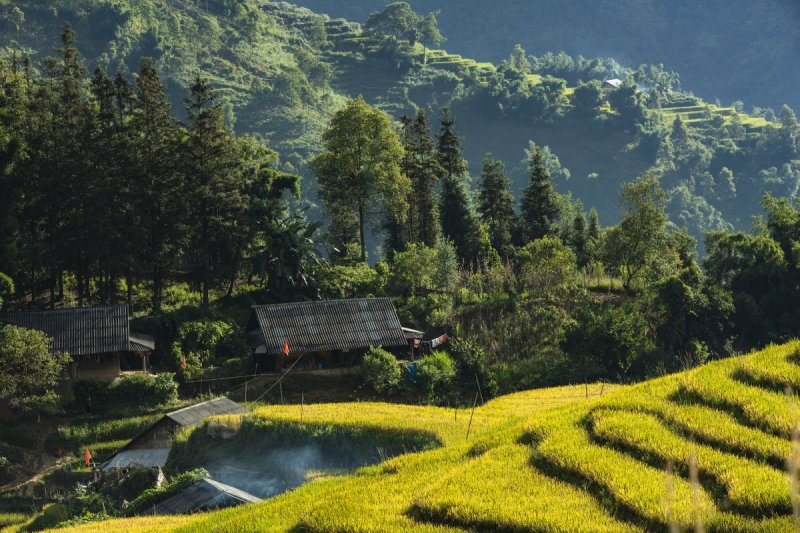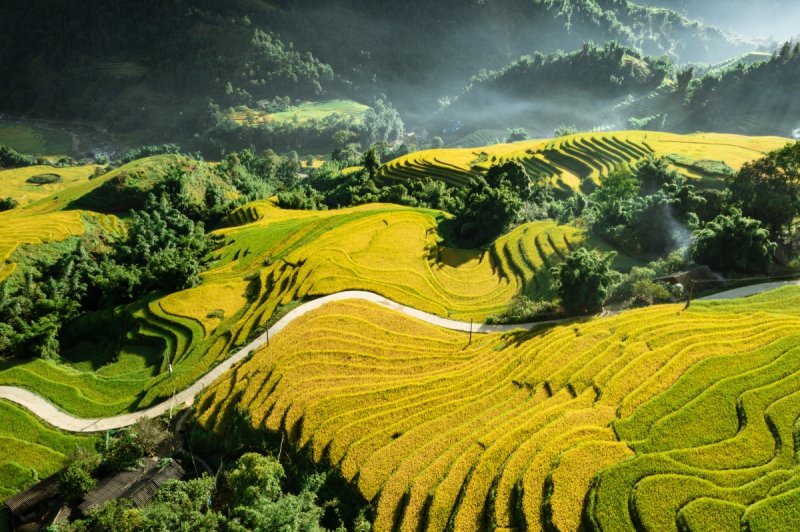 September and October are the most brilliant time of the year in Muong Hoa Valley
Muong Hoa Valley also attracts visitors with its ancient stone sculptures whose carved scripts and motifs inspire tourists, researchers and archeologists. In the valley are some 200 stone blocks of various sizes scattered in the bushes, by stream and in the fields. The sandstone blocks are carved with mysterious scripts and motifs whose origins and meaning remain unknown. This unique heritage of the ancient Vietnamese has become a national relic site. Local residents refer to the ancient stone site in Sa Pa as a library of heaven with giant books left behind by their ancestors.
Trekking along small paths and crossing a bridge, tourists come to Cat Cat Village, where they are introduced to the traditional brocade weaving craft of the H'Mong. Tourists can also visit Ta Van Village of the Giay ethnic minority group to learn more about their traditions and customs. There, they can stay with the local residents and experience their daily life activities.
Muong Hoa attracted an estimated 1,500 visitors on the National Day (September 2) holiday of 2022.
With its breathtaking beauty, Muong Hoa Valley has become a popular destination for tourists. Seeing is believing. Pick up your bag and explore the romantic valley yourself.
Thanh Tam
TAG: