A 60-year journey
The An Thi High School is located in An Thi Town – the center of An Thi District. Initially, it only had one principal and nine teachers with three 8th grades and very poor facilities. Now, it has a total of 77 staff, including 66 teachers, five administrative staff and three seasonal employees.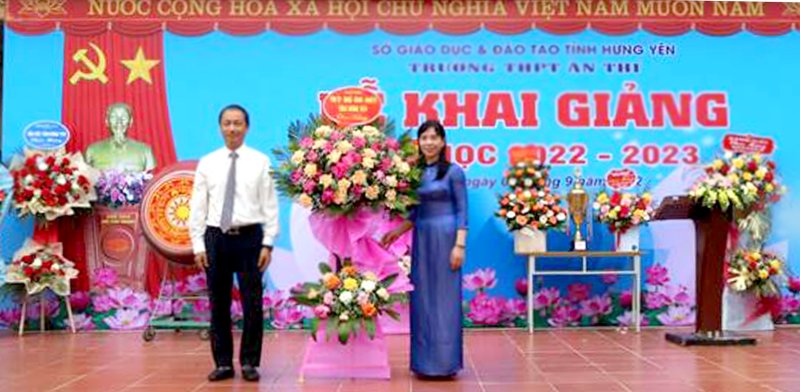 Deputy Chair of the provincial people's committee Nguyen Hung Nam congratulates An Thi High School on the opening day of the 2022-2023 school year
Despite the difficult start, the school paid great attention to building a strong teaching team, always encouraging teachers to assume a high sense of responsibility for their students' education and career.
The An Thi High School is also a pioneer of the provincial education and training sector with its innovative teaching methods and student-centered approach, testing and assessing competencies in the fields of Mathematics, Reading and Science according to the Program for International Student Assessment (PISA).
Over the past five years, 81 to 92 percent of school students have been graded "good" or "excellent", with almost all passing their graduation exams and over 80 percent passing university entrance exams. Many graduates went on to attend well-known universities, such as the People's Security Academy, the Foreign Trade University, the Diplomatic Academy of Vietnam, and more.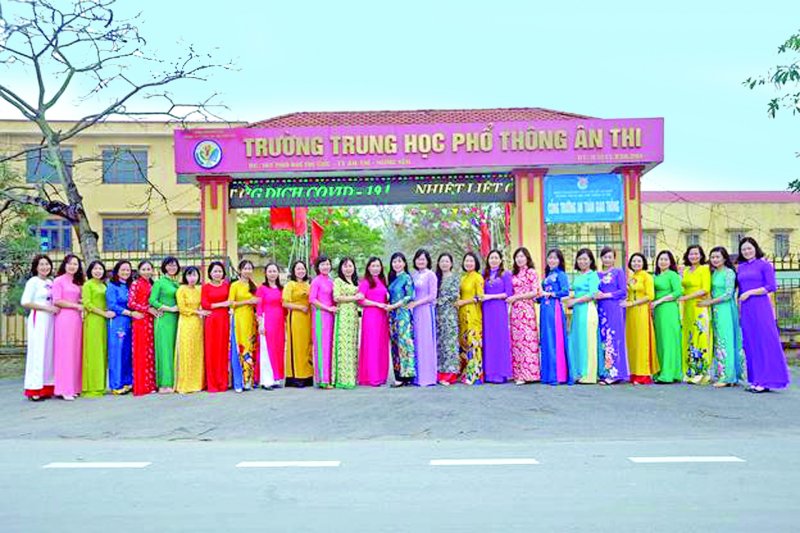 An Thi High School pays great attention to building a strong teaching team
The An Thi High School has become one of the top five in the province, achieving 21 national prizes for students in all categories (first, second prizes, gold and silver medals).
In the last five years, it had come up with hundreds of initiatives of different levels (from school to local and provincial levels). In the 2019-2020 school year, An Thi High School met level 1 national standards according to the decision of the provincial people's committee chair; passed the level 2 educational quality accreditation approved by the director of provincial Department of Education and Training. The school was awarded the Certificate of Merit for excellent performance in the 2020-2021 academic year by the provincial people's committee.
Hinh Nguyen
TAG: