Panasonic brings back the alluring film making program for students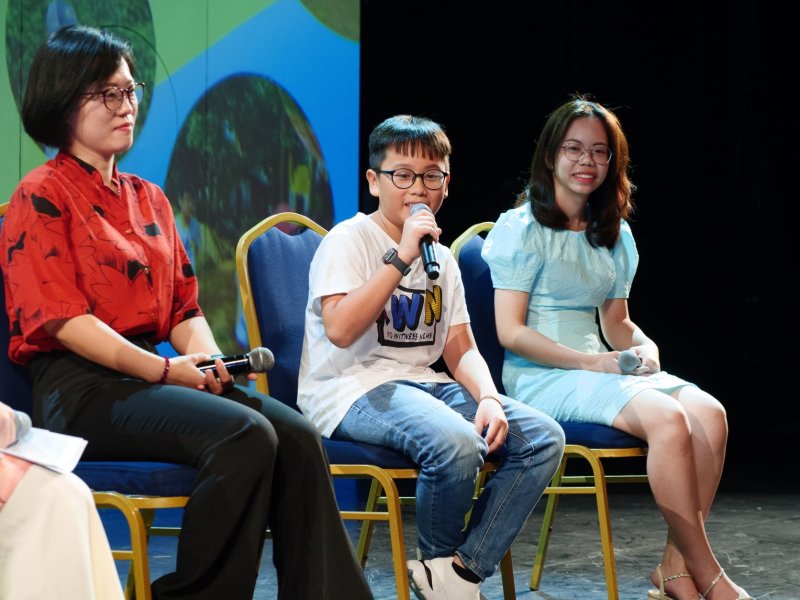 A young film-maker shares about his experience when joining the program
Marukawa Yoichi, General Director of Panasonic Vietnam shared: "The year 2022 is truly very special to us. First, we can resume KWN program after a long time of pandemic interruption. Second, it is also the first year of our next 50-year journey with strong commitment for WELLNESS in Vietnam. In line with this vision, we have introduced the new Panasonic Sustainable School program, and KWN is a part of this program with new scope and new activities."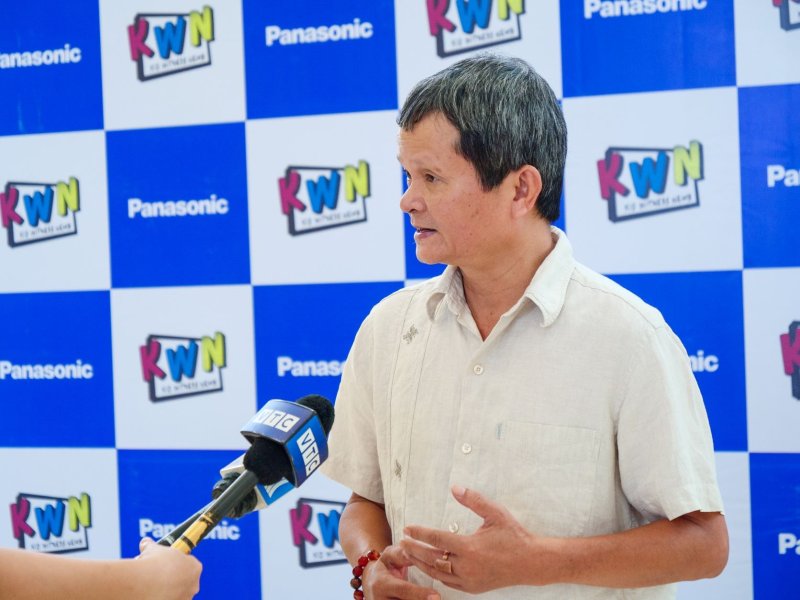 Director, People's Artist Nguyen Thanh Van
In 2022, the program has been implemented with many exciting and meaningful learning opportunities with direct experience to participating students, such as soft-skill trainings, environment classes, field trips, team-building, film review activities, etc. Besides, for the first time the program was expanded to local schools in Dong Anh district as a part of Panasonic for Sustainable School program.
For KWN 2022 season, the film entitled "If only my father did not smoke" of "Viet Bamboo" team has been honored with first prize in the 10 to 12-year-old category.
The first prize for 13 to 18-year-old students belongs to the film "Dejavu" made by students' group from Dong Anh districts. It was an interesting and bright story about a kid who was used to throwing garbage around, but finally changed to care more about environment protection from smallest action.
The two winning teams will have the opportunity to exchange their movies with other teams around the world at the KWN Global Summit event held online around end of this year.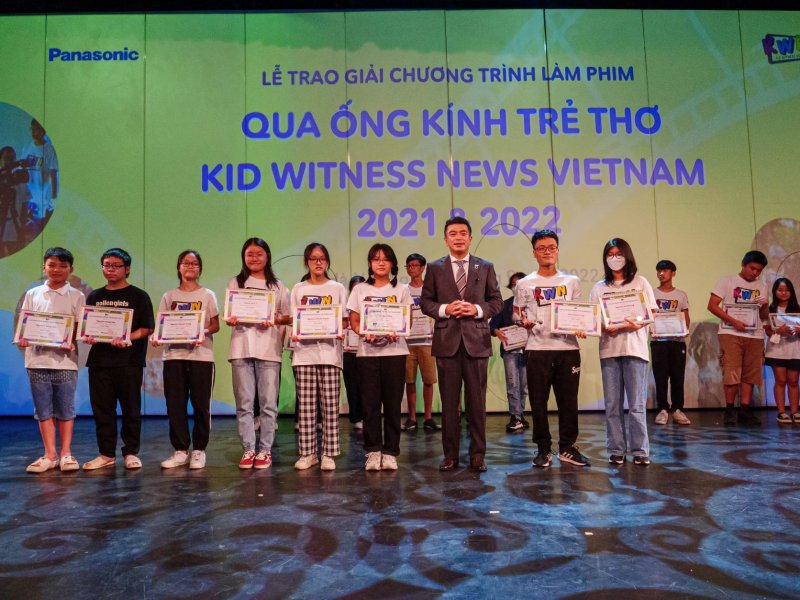 It was a great effort of students to make 27 films of two seasons KWN 2021 and KWN 2022
Nguyen Thanh Van, the famous film director of Vietnam, a member of the jury board shared: "With more than 20 films produced this year and last year with impact of Covid-19, I see it was a great effort of the children and the organizers. I hope this program will continue to be implemented every year as it is a great opportunity for children to learn about cinematography in a professional way.
First held in the US in 1989, the KWN program has been implemented in Vietnam since 2006 with the aims of creating a creative and exciting playground for students, where they can enrich their knowledge about environmental and social issues, as well as develop their soft skills throug the filmmaking journey. Up to now, nearly 3000 thousand students have produced nearly 150 videos by joining in KWN in Vietnam. The top films have been sent to attend the KWN Global Summit 14 times. The expansion of KWN for the first time in 2022 to outside of Hanoi, is carried out as a part of "Panasonic for Sustainable School" program which includes: STEM and STEAM Education, Environmental class, and the KWN Filmmaking Program.
TAG: