Trieu Quang Phuc High School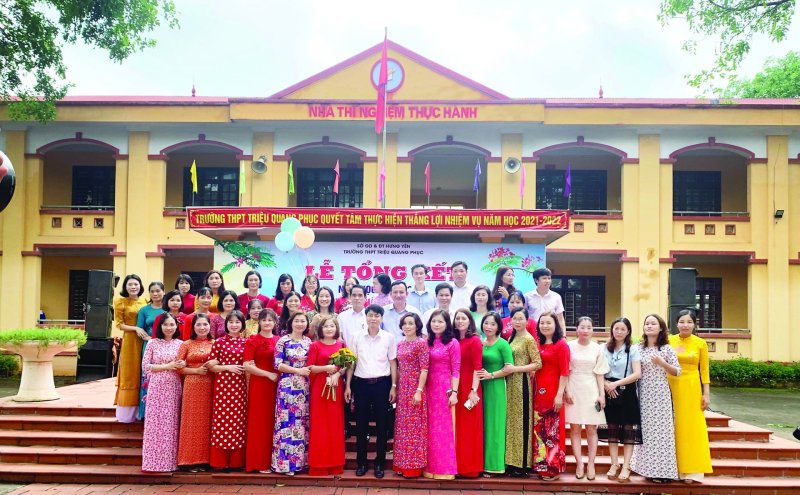 The closing ceremony of the 2021-2022 school year
Teacher Do Xuan Vuong, Principal and Secretary of the Communist Party Committee of the Trieu Quang Phuc High School, said that in the 2021-2022 school year, 597 students classified as having "good capacity" accounted for 60.31 percent of the total number of students; 309 students were graded as having "very good capacity", accounting for 32.18 percent, and all the school's 12th-grade students passed the final exams.
Students won 20 prizes in the provincial-level excellent student contests, including five second prize winners, seven third prize winners and eight consolation prize winners. The school also sent its students to the science and technology contest for high school students, winning one second prize and one consolation prize. School students also won fourth prize for a product participating in a start-up competition. Two students joined the national qualifying round of the Microsoft Office Specialist World Championship.
These achievements encourage teachers and students of the Trieu Quang Phuc High School to make further efforts to excel.
Nguyen Hinh
TAG: