Tightening linkages to create tourism impetus
Tapping potential
The capital Hanoi, Ho Chi Minh City and north-central provinces have great potential for developing cultural, eco, sea and island tourism. The northern-central provinces, for example, attract tourists to their beautiful beaches but not to other attractions.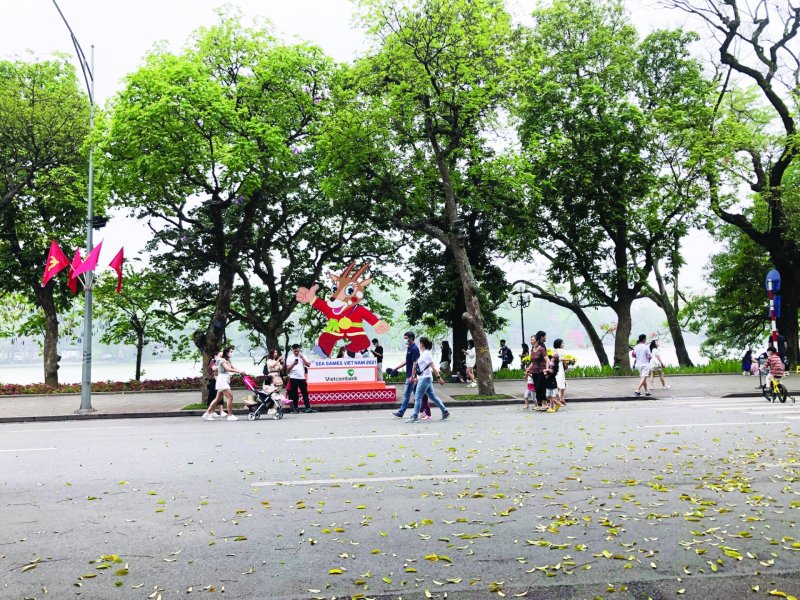 Hanoi is one of the leading localities nationwide in terms of tourism recovery
Nghe An Province, for example, apart from attractive landscapes and beautiful beaches, has a biosphere reserve in the western part of the province, which has been recognized by the United Nations Educational, Scientific and Cultural Organization (UNESCO), but the province has not developed its own tourism brand as a "sea-island paradise". Truong Duc Hung, Deputy General Director of the Saigontourist Holding Company, highlighted the necessity of building and tightening the linkages between provinces in the region to create combined strengths and joint product packages that attract visitors.
To promote linkages, some travel companies of the capital Hanoi, Ho Chi Minh City and north-central provinces recently signed an agreement on tourism development cooperation in fields such as state management, human resource development, product development and tourism promotion. Phan Thi Thang, Vice Chair of the Ho Chi Minh City People's Committee, said tourism is a key economic sector contributing 10 percent to the city's gross regional domestic product (GRDP). Linkages will create growth impetus for each locality, enhance competitiveness and promote their tourism brands in the international market.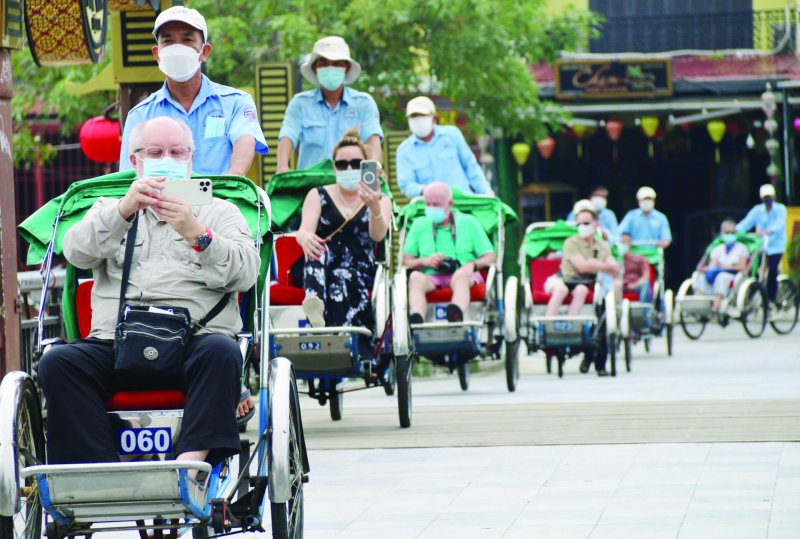 Vietnam's tourism is recovering rapidly
Positive signals
Vietnam's tourism is recovering rapidly from the COVID-19 freeze. In the first six months of 2022, the country welcomed 602,000 foreign visitors, a rise of 582.2 percent compared with the first half of 2021.
In June 2022, more than 236,000 foreign tourists visited Vietnam, an increase of 36.8 percent compared with May and 32.9 times higher compared with June 2021. Revenue from accommodation and catering services in the first six months grew 20.9 percent year-on-year. Travel services revenue almost doubled mostly due to the strong recovery of domestic tourism.
Hanoi is one of the leading localities nationwide in terms of tourism recovery. In the first half of 2022, the capital welcomed 234,000 foreign visitors, up 374 percent year-on-year. On the occasion of the SEA Games 31, Hanoi received nearly 700,000 domestic tourists and 31,448 foreign visitors. The Hanoi Tourism Department has directed tourist destinations, accommodation facilities and travel companies to create new tourism products and activate special products to attract visitors.
The capital Hanoi plans to resume all tourism activities and reactivate all tourism products in the third quarter of 2022 with no limit in terms of type and size, under the condition of safe adaptation to COVID-19. The city will follow the government's roadmap to open door to foreign tourists, focusing on major markets with high vaccination coverage and effective pandemic controls.
Phuong Tam
TAG: