Carrying on AkzoNobel's crusade for sustainability in Vietnam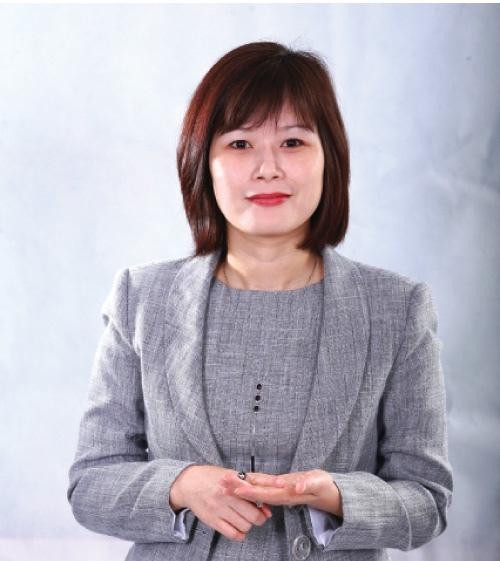 My Lan Nguyen, General Director of AkzoNobel Decorative Paints Vietnam
Taking over as General Director for AkzoNobel Decorative Paints Vietnam, what are your impressions of the Vietnamese paints and coatings market?
It is an honor for me to be joining AkzoNobel, the world's most sustainable paints and coatings company. I am looking forward to collaborating with the team to make Vietnam more bright and colorful, as well as safer, by utilizing our industry-leading solutions.
In Vietnam, we are dealing with very complicated terrain, with several seismic movements occurring in the construction and paints & coatings industries. Robust economic and demographic expansion, growing industrialization, and fast urbanization all result in high demand for new structures – and, by extension, paints, and coatings. At the same time, increased efficiency and sustainability requirements are assisting in reducing our influence on the natural environment and creating healthier and greener places to live and work.
Vietnam is well on its way to constructing ecological urban zones as part of its goal of achieving a sustainable economic transformation. While all stakeholders are clearly ready to support the government's policy and plan to construct smart and green cities, they frequently lack the means to implement innovative solutions.
However, the market is heading in a clear direction and thus the transition will only be faster as sustainable solutions grow cheaper and more accessible.
What major ambitions and targets do you have for AkzoNobel in Vietnam?
Throughout more than 200 years, AkzoNobel has become the most prominent paints and coatings company in the world, with brands like Dulux, Interpon, and Sikkens. Wherever you stand, you are never far from a surface coated by one of our products. The company has achieved this tremendous position through the quality, durability, and reliability of our products. Maintaining this legacy will be my No.1 priority as CEO in Vietnam.
At the same time, Vietnam is making steady steps towards sustainability and I feel AkzoNobel is in a special position to take the country further down this path by making green paint and coatings the better choice for contractors and building operators everywhere. We aim to maintain at least 20 percent of revenue from eco-premium solutions by constantly innovating, based on insights into evolving environmental concerns and societal needs. Our products can offer far more than aesthetics or even protection from weather and harm. The global AkzoNobel group has invested tremendous amounts into enhancing the functionality of our products.
In Vietnam, AkzoNobel has been honored in the top 100 sustainable enterprises in Vietnam for 3 years consecutively. AkzoNobel paint products turn houses into homes, bringing vibrant colors and long-lasting surfaces. We have also been active in building sustainable communities through our involvement in CSR projects to renovate public spaces and learning environments for vulnerable groups.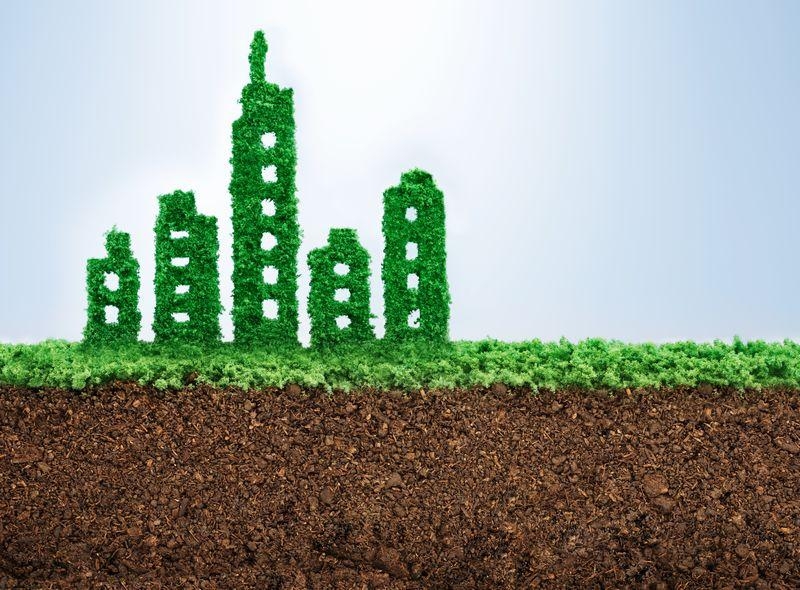 Sustainability is indeed coming to the fore in the Vietnamese construction sector, with many developers incorporating eco-friendly solutions in their designs and operations. How can AkzoNobel products support them in this?
Whether it is coatings that protect against bacteria, save energy, or transform spaces through color, AkzoNobel and our extensive lineup of brands and products can definitely meet any performance criteria while bringing surfaces to life. Through careful R&D, we are able to respond to the needs of our customers and help them with added functionality to support their sustainability aims – often in ways they never even anticipated.
For instance, large Vietnamese cities are often subject to the urban heat island effect, which drive up energy consumption for cooling. Our KeepCoolTM products can provide as much as 5 degrees Celsius of difference, resulting in 10-15 percent energy cost savings, depending on the type of building.
Meanwhile, with photocatalysis technology to trigger chemical reactions, our paints and coatings can help trap emissions from motor vehicles and decompose harmful gases like NO2, SO2, and volatile organic compounds (VOCs). This helps create a healthier and more refreshing interior environment, especially in large urban areas where it feels like fresh air comes at a premium.
I believe that AkzoNobel's products are the best choice to support Vietnam's tremendous growth, with long-term durability and efficiency, as well as market-leading features to ensure your health and wellbeing.
While supporting partners and the industry to attain more sustainable operations, AkzoNobel is pursuing ambitious targets for its own operations too. Can you share how you are greening your operations?
Our sustainability agenda at AkzoNobel encompasses all stakeholders to pioneer a world of possibilities by empowering people and minimizing our – and all of our partners' – impact on the planet. and aims to help reduce environmental footprint across our entire network – from our own operations to suppliers, building developers, and everyone setting foot in a building using our products.
Over the years, we have invested in a broad range of sustainability initiatives and practices to reduce our impact on the planet. We were the very first company to remove lead compounds from our products, and the first in our industry to commit to reducing our carbon emissions under the Science-based Targets Initiative.
We are working to reduce our – and others' – environmental footprint by actively developing better, longer-lasting products, in ways that are more energy and resource-efficient. Meanwhile, by enhancing the functionality of our products and increasing their durability, we allow our users to use fewer layers of coatings to get better protection for a longer time and even added benefits like antiviral or odor neutralization features.
Our aim is to reduce carbon emissions in our own operations by 50 percent by 2030 and by 42 percent across the whole value chain (against a 2020 baseline) while reducing energy consumption by 30 percent and switching to 100 percent renewable energy.
To drive positive change, we have been cooperating with upstream suppliers to drive down their emissions by switching to bio-based materials, recycled content, or raw materials produced with renewable energy.
Meanwhile, to support downstream partners, we are part of several international initiatives such as the World Green Building Council, through which we advocate net-zero and green buildings and providing them with the materials to comply with these standards.
We are fully aware that we cannot drive the sustainability agenda for the entire industry on our own – and that is why we continuously engage partners to unlock opportunities and create shared values for our customers, suppliers, and the industry at large, as well as our people, suppliers, and society. With each house becoming a home through the warm colours of our paints, each workplace turned into a shrine of efficiency, and each boat protected against sleet and storm with our coatings, we thrive.
At the same time, AkzoNobel has always been a steadfast supporter of the communities where we operate, supporting them with international know-how to thrive while safeguarding their culture. Our Dulux Professional was the co-organiser of various events on eco-friendly urban areas, contributing local and international expertise to creating sustainable buildings and raising smart cities, including the webinar "Architectural solutions for ecological urban cities" at the beginning of this year where we discussed with experts in the field about ecological approaches in developing ecological cities. We have also been keen to support – through our expertise as well as materials – the preservation of some of Vietnam's most distinctive heritage sites, such as Ho Chi Minh City Museum of Fine Arts and Dai Lanh Lighthouse in Phu Yen Province.
Dulux Professional empowers contractors as well as home renovators to do more with less, creating professional-quality projects for all their projects small and large. At the same time, customers care for the environment by using Dulux Professional's Green Label certified and eco-premium solutions. Providing the same or better functionality while having a clear eco-efficiency benefit over the most common alternative, Dulux Professional is the smart choice for any project, from small DIY projects to industrial-grade enterprises.
Thanh Thanh
TAG: