Preparing Vietnamese children for first grade
Companion of young children
Officially launched in July 2021 in Hanoi, the Dino Goes to School application, a product of Iris Media, has become a companion for many young children, joining an ecosystem of digital products and tools for preschool children under a program of the Ministry of Education and Training. The application is for children aged three to six. It includes five standard subjects - English, Vietnamese, Math, Social and Physical Skills – and 1,000 unique lessons, more than 10,000 learning activities and creative exercises for the holistic development of children.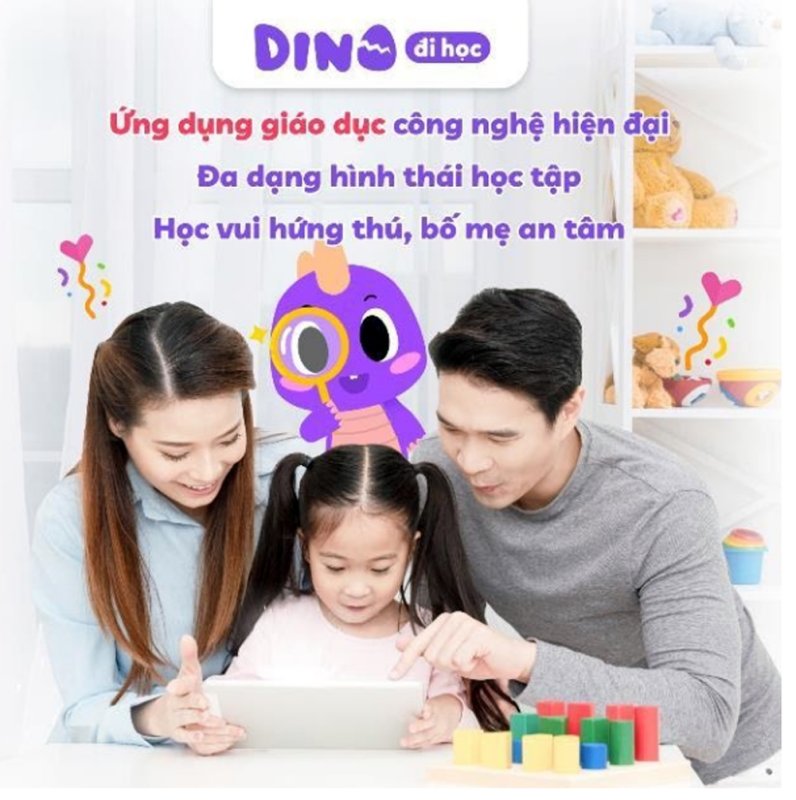 Dino Going to School is a useful application for preschool children
Professional partners of the application are reputable experts in the education sector, lecturers at the Hanoi National University of Education and a team of experienced teachers who help parents prepare for their children's entrance to first grade.
Various interactive activities in the software apply the most modern technology, including artificial intelligence voice recognition, creative imagery and sound to provide an interesting playing and learning experience. The app helps young children acquire the necessary knowledge and skills for school, and instills in them a desire to learn.
Children retention rate of 70 percent
According to a representative of Iris Media, with the advantages of technology, graphics and serious investment in contents to ensure pedagogy and standardization, Dino Goes to School retains 70 percent of its young participants after two months, compared to 20 percent rate of similar products.
With major telecommunications partners such as Mobifone and Vinaphone, Dino Goes to School has achieved a subscriber growth rate of 75 percent per year, in which the partnership with Vinaphone network alone reaches 20 million subscribers. All parents at the three largest experimental schools in Hanoi, namely Hoa Hong, Hoa Thuy Tien, and Hoa Sen have registered to buy the application. Since July 2020, 60 percent of Dino's customers (equal to 50,000 learners) continued to use the application, attesting to its effectiveness.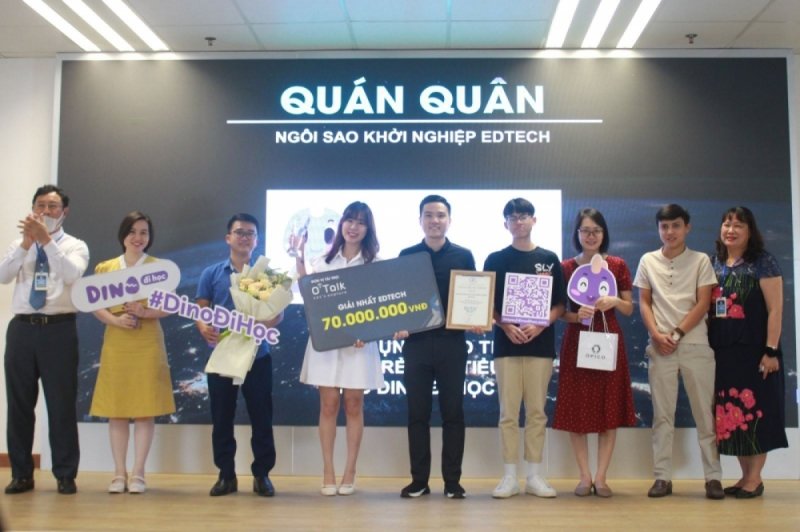 Dino Going to School won the first prize at the Edtech Vietnam 2021 "Discovering Startup Stars" contest
With a vision to build a rich ecosystem with digitized libraries and complete application packages for children and families, Dino Goes to School is a pioneer in digitizing learning content for preschool children. Its developers are producing an array of learning products fully integrated with knowledge and physical and mental skills, creating a solid foundation for children to enter first grade.
Dino Goes to School recently won the first prize at the Edtech Vietnam 2021 "Discovering Startup Stars" contest organized by the Ministry of Science and Technology in Hanoi. The application was also awarded third prize at Viet Solution 2021, a contest seeking digital transformation solutions for Vietnam co-organized by the Authority of Information Technology Application (Ministry of Information and Communications) and the Viettel Military Industry and Telecoms Group.
Dino Goes to School has surpassed more than 250 technological projects from 17 countries, including
developed countries such as the UK, France, and the US to become the only educational technology project
among the top five and won third prize at the contest seeking digital transformation solutions for Vietnam -
Viet Solution 2021. The application was highly appreciated for its creativity, practicality and humanity.
Trang Trinh
TAG: