Ho Chi Minh City Launches One week Citywide Sanitization and Kicks Off New Vaccination Campaign
The municipal authorities are going all out with new measures to curb the spread of the coronavirus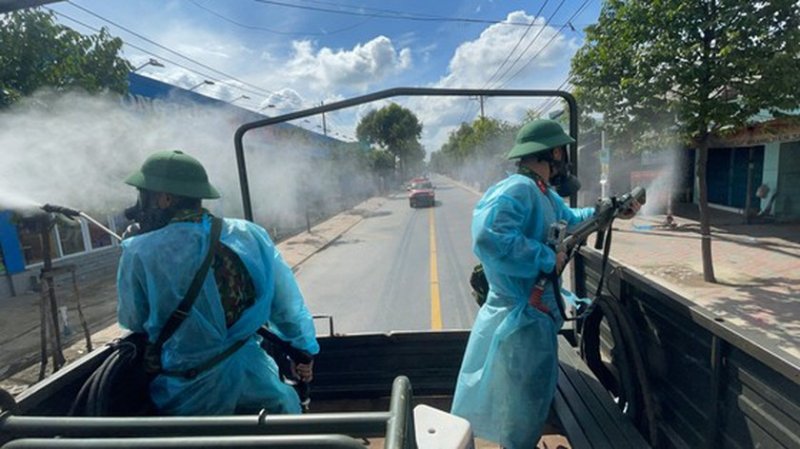 Soldiers in protective gear using high-pressure sprays sanitize streets in Binh Tan District on July 18. Photo: SGGP
The chemical Brigade 87's division 38 under the HCMC High Command and the local armed forces in districts and Thu Duc City started the 7-day citywide sanitization today, July 23 with the participation of nearly 2,000 military personnel.
As planned, two teams featuring 16 special vehicles will disinfect four districts every day. The cleaning and disinfection is carried out in Thu Duc City and Binh Chanh District in the first day of the program.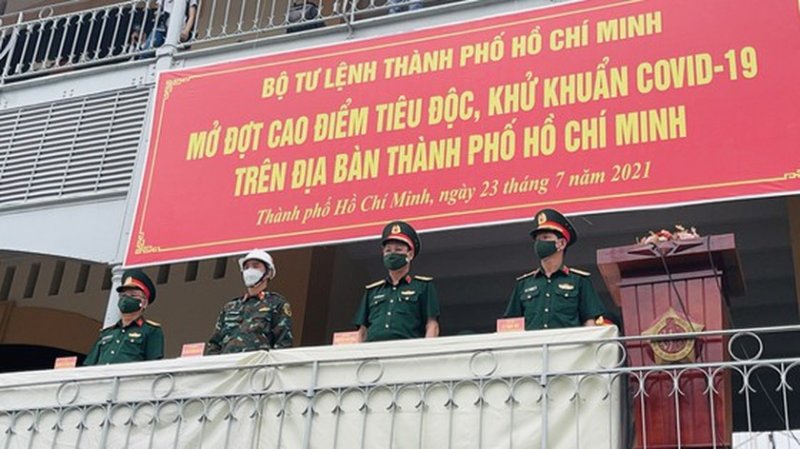 Photo: SGGP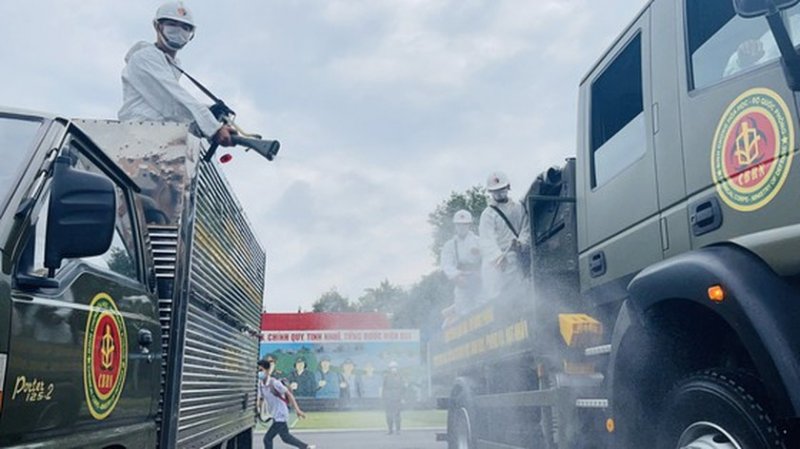 Photo: SGGP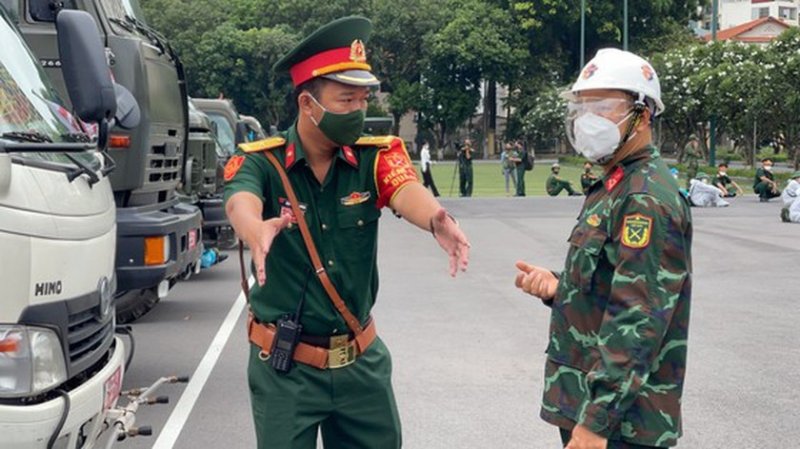 The military force at the launch of the campaign. Photo: SGGP
As reported by SGGP News, the HCMC High Command asked the competent units and military headquarters and local authorities of districts and Thu Duc City to evalutate their pandemic situations and ensure security and traffic safety during the campaign.
The sanitizing program is expected to clean the environment and mitigate the ongoing coronavirus crisis in the city.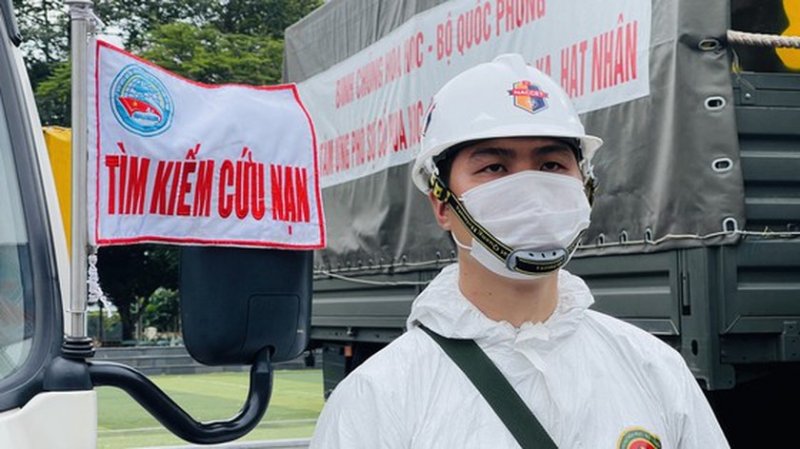 Photo: SGGP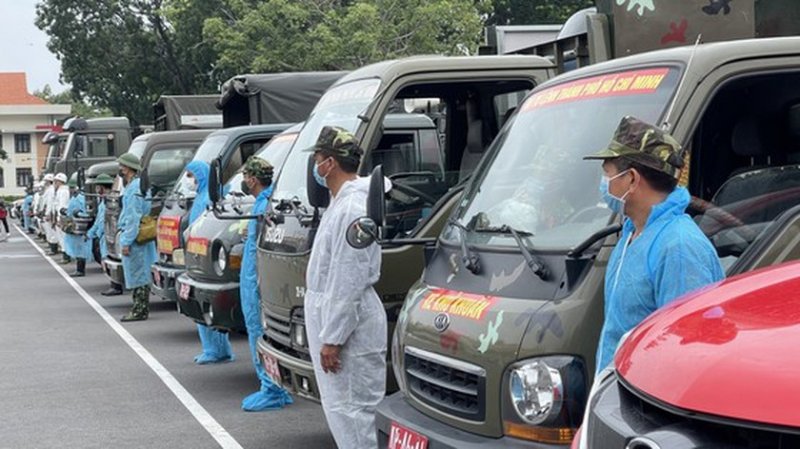 Photo: SGGP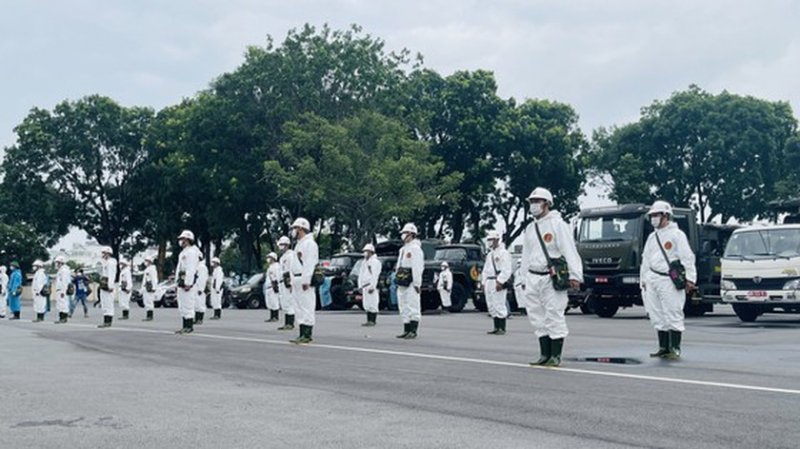 The chemical Brigade 87 and the chemical division 38. Photo: SGGP
It is the first time that the HCMC High Command coordinated with the chemical Brigade 87 and the chemical division 38 of the Military Zone 7 High Command along with the local armed forces of Thu Duc City and 21 districts to organize the largest mass sanitization, Major General Le Ngoc Hai, Deputy Commander of the HCMC High Command said.
Around 1,000km of streets throughout the city was disinfected since April 24, he added.
Six tons of disinfectant chemicals will be used in the cleaning and sanitizing program that will run from July 23-29. There will be 20 special-use vehicles disinfecting two districts per day.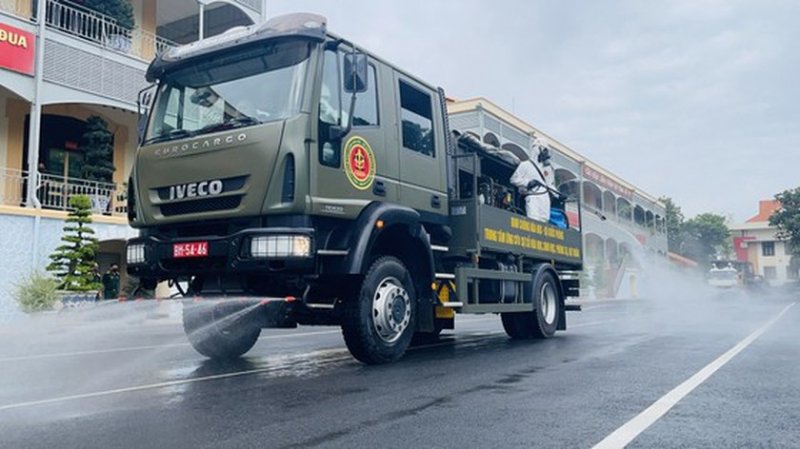 The sanitizing program will run from July 23-29. The city's military force will spray disinfectant over entire city with two-four districts per day. Photo: SGGP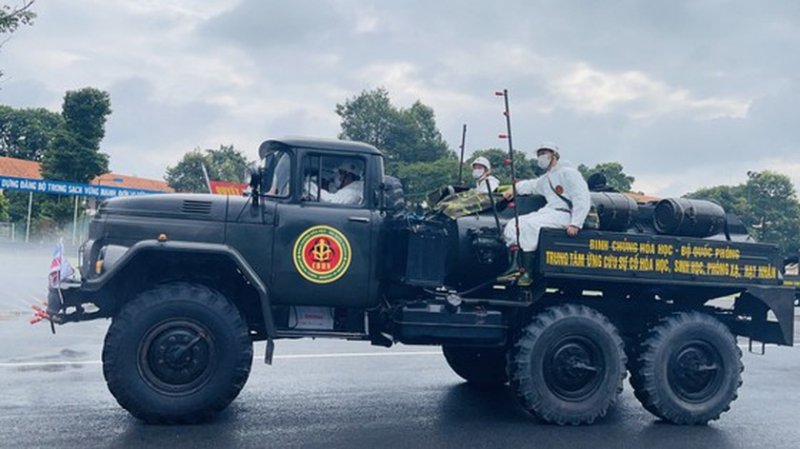 Photo: SGGP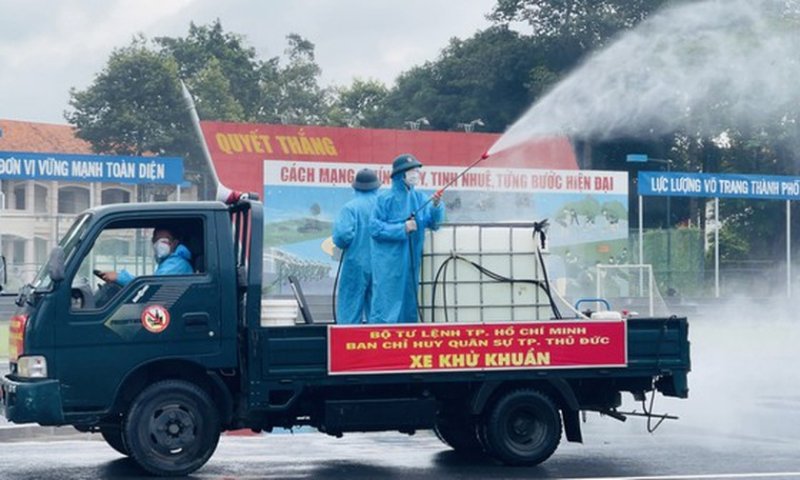 Photo: SGGP
New Covid vaccine rollout campaign kicks off
For its fifth Covid-19 vaccination campaign, HCMC aims to administer 930,000 doses across all 21 districts and Thu Duc City.
Launched Thursday, the campaign will give priority to more than 62,000 poor and vulnerable citizens under preferential treatment as regulated by the state, VNE reported.
Others to get the shot include those working in healthcare facilities, joining the Covid-19 frontline, military personnel, policemen, workers, teachers, medical workers' family members, as well as those providing essential services.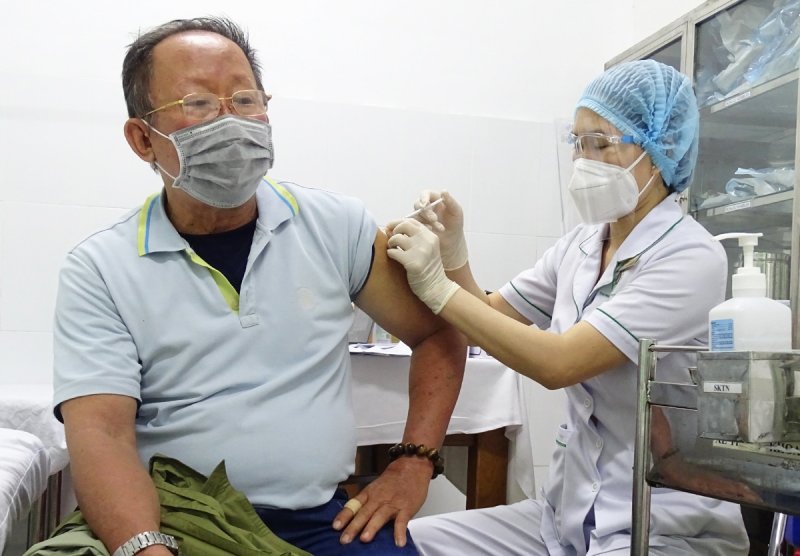 Photo: VNE
On the list to be vaccinated are also 50,000 people above 65 and 100,000 suffering chronic diseases including kidney failure, lung failure, hypertension and diabetes.
As per its first four campaigns, vaccination stations would be set up across the city, though this time, those above 65 or suffering other comorbidities would receive the jab in hospitals so doctors could keep track of their progress and offer immediate emergency aid.
The ongoing campaign will last two to three weeks, with 600 stations operating to administer a maximum 120 shots per day.
The city health officials expect to release around 1,000 Covid-19 patients a day.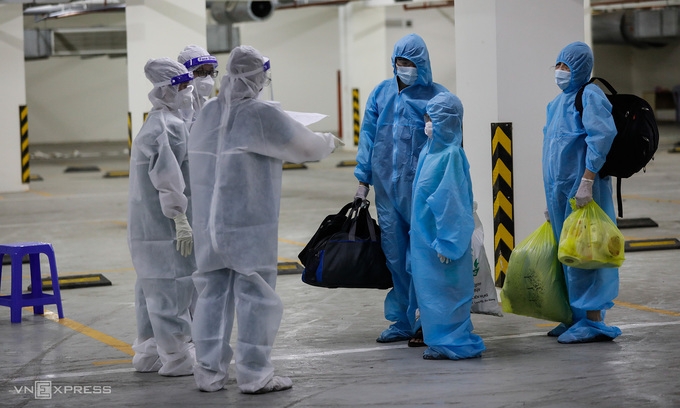 Three Covid-19 patients (R) are admitted to a field hospital in HCMC's Thu Duc City, July 2021. Photo: VNE
Ho Chi Minh City, Vietnam's current Covid-19 epicenter, currently operates 35 Covid-19 hospitals that offer more than 59,000 beds, including 13 field hospitals.
As of Friday, the city has recorded over 48,800 cases so far in the new wave that broke out in Vietnam in late April. Since the beginning of the year, 4,800 patients have been discharged from hospital, VNE said.
Starting last week, the city had decided to cut the hospitalization period for uncritical Covid-19 cases. After staying at a hospital for a week, patients would be tested, and if the result is negative or shows a low viral concentration, be sent home two days later. Once at home, all patients would be monitored and must follow health authority guidance and be tested twice more.
" "
Jasmine Le
TAG: